This update should be beginning with a smug account of how the 190E now fires on the key in sub-zero temperatures, but as much as I'd love that to be the case, it isn't quite there. Indeed, there's more work to be done in this department.
That's not to say there hasn't been some progress. I sourced a new coolant temperature sensor and swapped this myself - a very simple job - and the situation seems to improved slightly. Instead of multiple turns of the key before catching, it now (usually) catches on the first turn, but settles to a very lumpy idle before quickly warming through.
So, it suggests the problem might be more than just the sensor, and that's exactly what I said to mechanic Jamie at Simply Automotive in Poole as he heaved open the 190E's bonnet, looked through outstretched arms at its puny 1.8 and sucked his teeth. Clearly, I'd driven it to him, so a cold start wasn't possible, but we did dismantle the airbox and get to the fifth injector, which was working just fine.
After various circuit checks and with little else we could do there and then, I booked the car in to be left with him for a longer period in a couple of months and jumped back on Google. Another possible cause seemed to be the car's over voltage protection (OVP) relay, its 10 amp fuse often blowing and not providing enough oomph when it's most needed. Of course, there are also question marks surrounding the fuel lines, pump and filter, all of which will be assessed soon.
But let us not be too concerned with such a trivial issue - what about how the 190 performed on a trip down to Dorset? The answer: an absolute dream. With the engine and gearbox warm, the 190, even in its entry-level 1.8-litre automatic form, felt completely relaxed up at motorway limits, its ride improving even further with speed.
And, as my phone's sat-nav revealed the M3 was backing up and diverted me first onto the A303, then onto the fast-flowing A354 south of Salisbury and finally the snaking B3078 out of Cranbourne, the 190E's handling was called into question. You'd probably imagine my bias would lead to glowing descriptions of bewildering agility and involvement, but in fact, it feels very much like the 24-year-old car it is. The new Avon tyres offered decent grip at around seven-tenths on Wiltshire's slimy surfaces, but the car's steering and body control were far less assured.
There's more good news, though. For many years, it seems, the poor car had been parked using its wheel trims, rather than its mirrors, as guides, and they were a real mess. So, while I was in Poole, I thought I'd drop them into Trimtek who, for £100, sanded them down and resprayed them. I think you'll agree from the pictures above, they did a brilliant job. 
Indeed, stand 10 paces away and the 190E is looking better than ever. On closer inspection, though, its oxidised paint needs serious attention, and there are plans afoot for that. It isn't perfect to look at, true, but nevertheless, when somebody reversed into me over this last weekend I was still pretty heartbroken. Luckily, the resulting dent was fairly small, only a little paint was taken off and for now the other driver is willing to pay. Let's hope it stays that way. I'll be back with more soon.
Read Part 1 HERE
Read Part 2 HERE
Read Part 3 HERE
The upcoming Alpine A120 sports car has been spotted testing again in pre-production guise ahead of the model?s unveiling later this year.
The Alpine A120 will debut at the 2017 Geneva motor show. Click here for more
Captured testing near the Arctic Circle, the camouflaged car looks almost completely unchanged from the concept on which it is based.
Key differences include smoother sides, a wingless rear and larger door mirrors.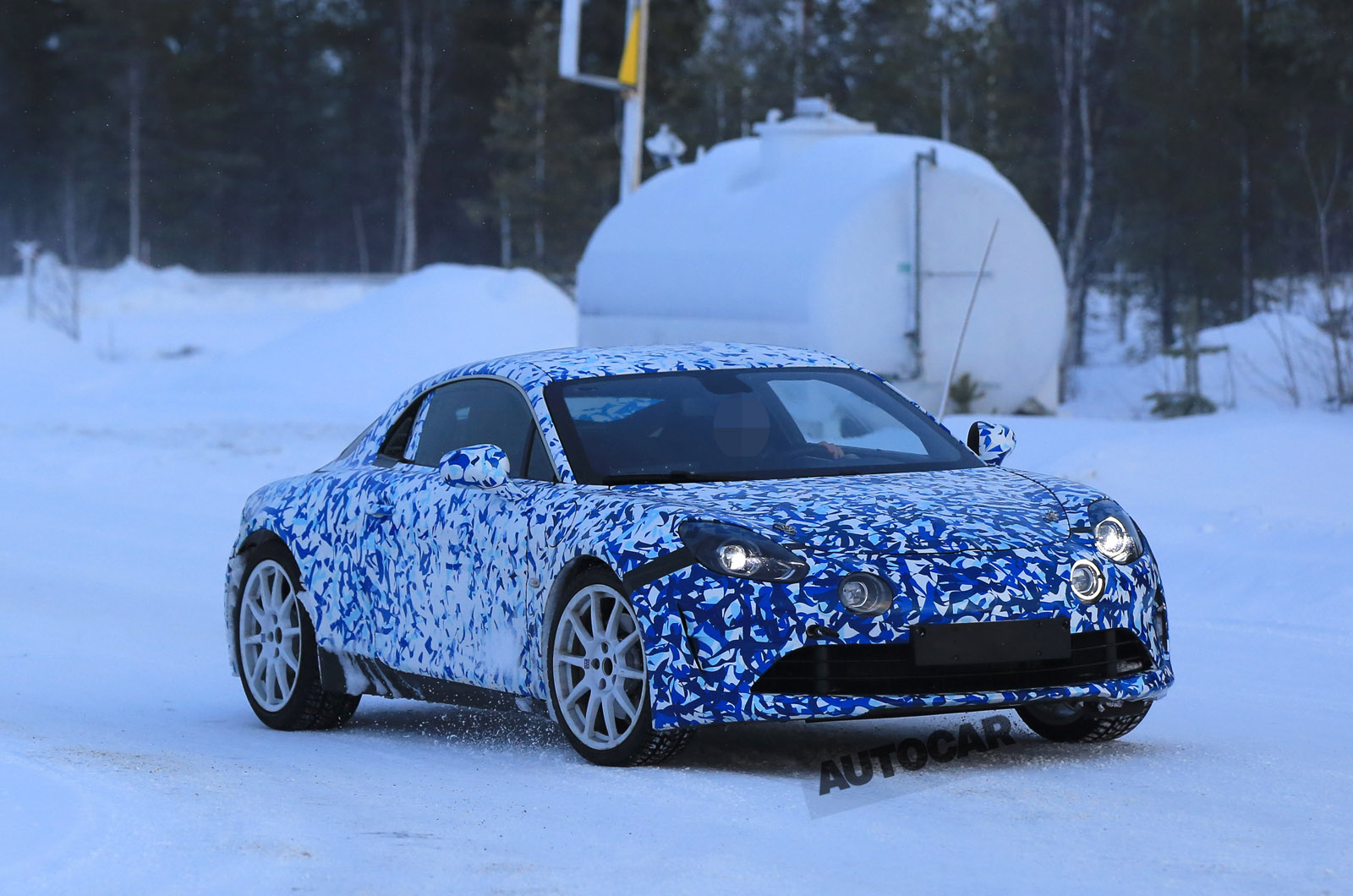 The car wears a rear diffuser with a centrally mounted exhaust, and the concept?s Alpine A110-inspired fog lights have been kept.
Renault has confirmed that the car uses a mid-engined layout, and the hinged rear hatch to access the powertrain can be clearly seen on this pre-production model.
The production car will use a turbocharged four-cylinder engine of an unspecified capacity. Alpine is yet to confirm details aside from the car's aluminium construction, but Autocar understands the engine will be a 1.8-litre unit developed from the turbocharged 1.6-litre engine used in the Renault Clio RS.
Peak outputs are also unconfirmed at this stage, but earlier sources have indicated that the launch model will have around 250bhp as standard and up to 300bhp in a higher-performance version that will use more aggressive turbocharging. A convertible version is on the cards for the future, too. Alpine has confirmed that the car has a 4.5sec 0-62mph time.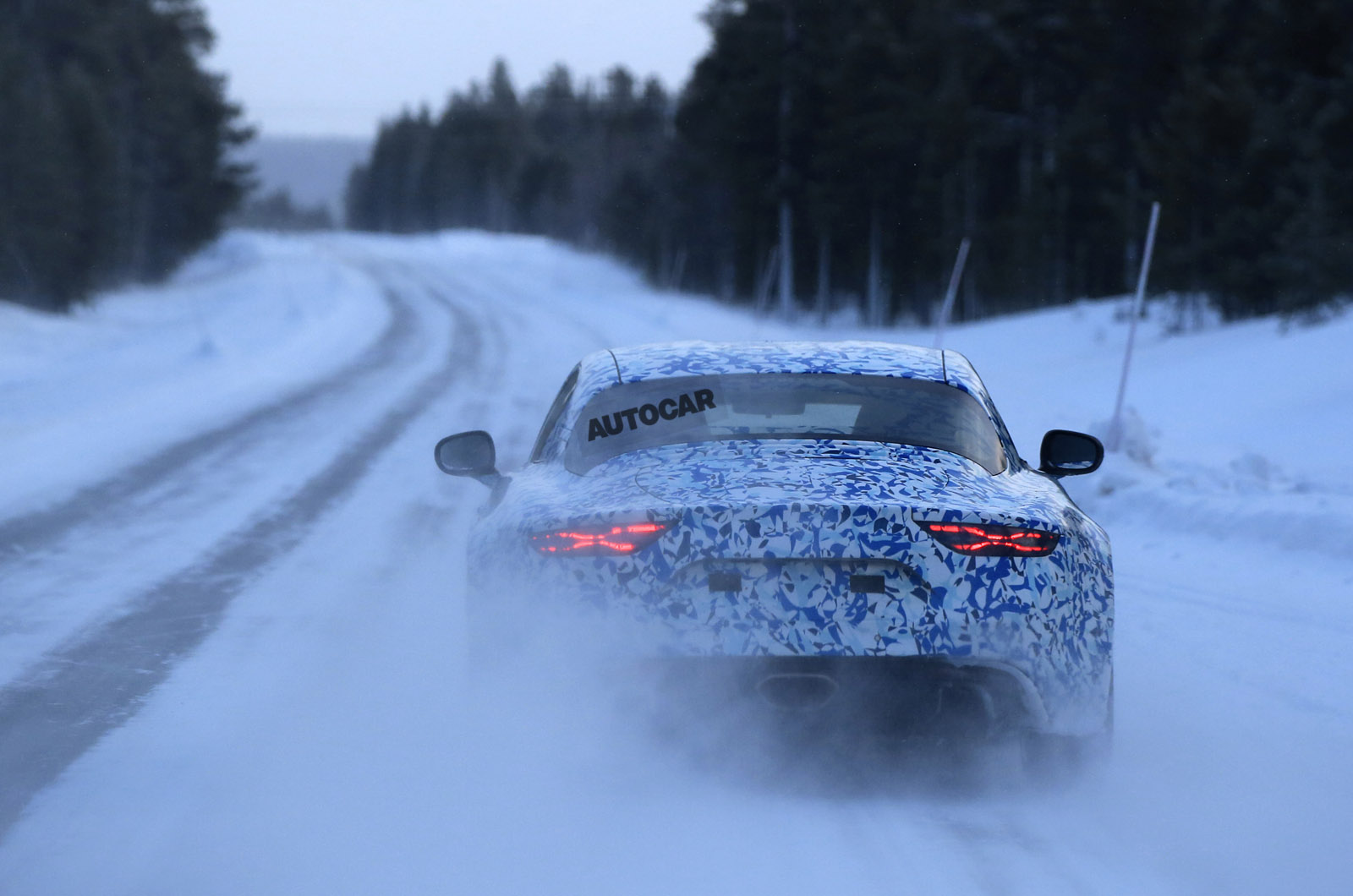 If the concept is anything to go by, the A120 will send drive to its rear wheels through a dual-clutch automatic gearbox with steering wheel-mounted paddles. An earlier image of the concept?s cabin offered a glimpse of what the production car?s interior will look like. 
A 1955-unit Premier Edition-badged A120 run will be made in order to celebrate the car's launch. They will be available in 12 countries before right-hand-drive markets are offered the car some months later. A £1700 deposit secures one of these early cars, which can be specified via the Alpine app. Three colours are available; black, white and blue.
Alpine, officially launched as its own brand by parent company Renault, will reveal its new production model this winter. As a spritual successor to the A110 of the 1960s and 1970s, the new model is expected to be called the A120, although this is yet to be confirmed.
It will go on sale later this year, priced between ?55,000 and ?60,000 (between £46,750 and £51,000), making it a direct rival to the Porsche 718 Cayman.
Buying a new car is always better when you know you're getting a bargain, but scouring the internet for the best deals can be time-consuming. So, Autocar has done the hard work for you and compiled a list of some of the best savings on the new car market.
We've found combined savings of £28,735 on the five vehicles featured below, so take a look below then click the links to read our full road test verdict on each model. All offers are valid until 19 January.
Audi TT Coupé - Pay £27,169, save £4111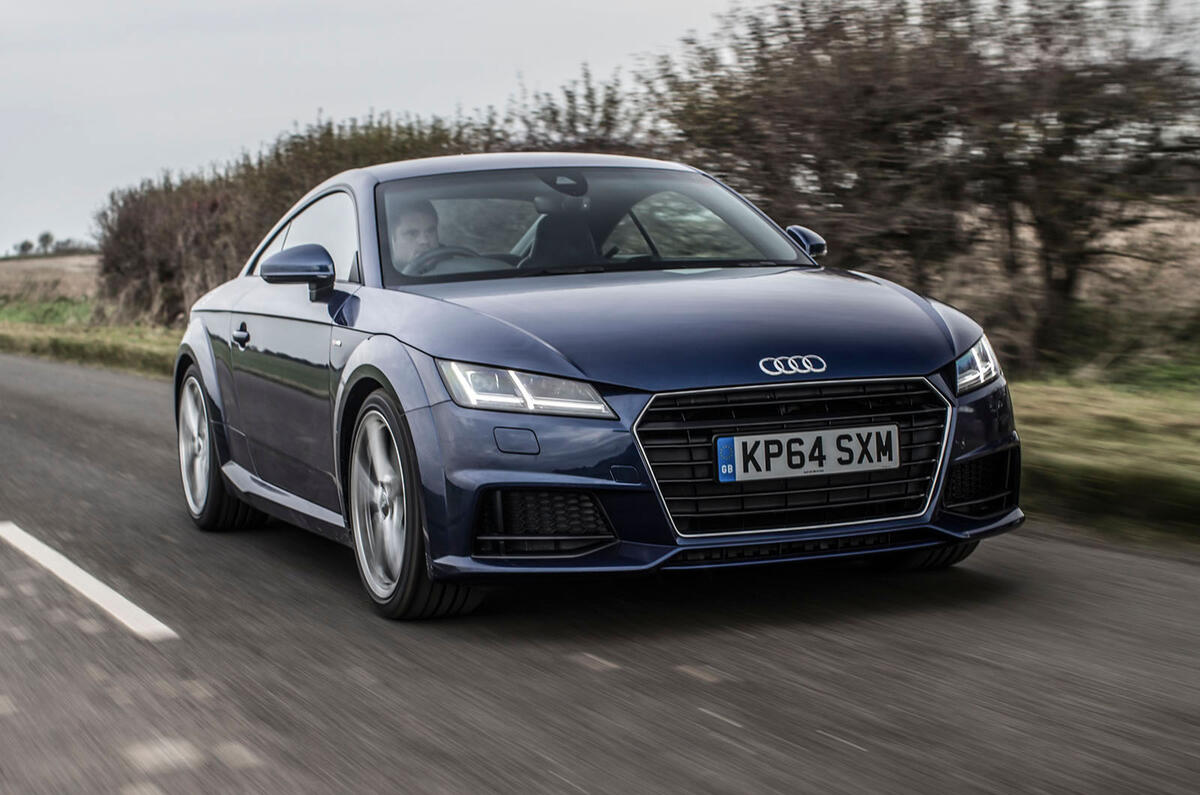 The TT has been around for nineteen years, and shows no signs of slowing; in fact, Audi looks to aim at selling more of them with a hefty saving off the list price. 
A saving of £4111 over list price is available from Uknewcars.com on the Audi TT 2.0T FSi Sport Coupe. The price you pay is £27,169.
BMW 5 Series Touring - Pay £39,309, save £7311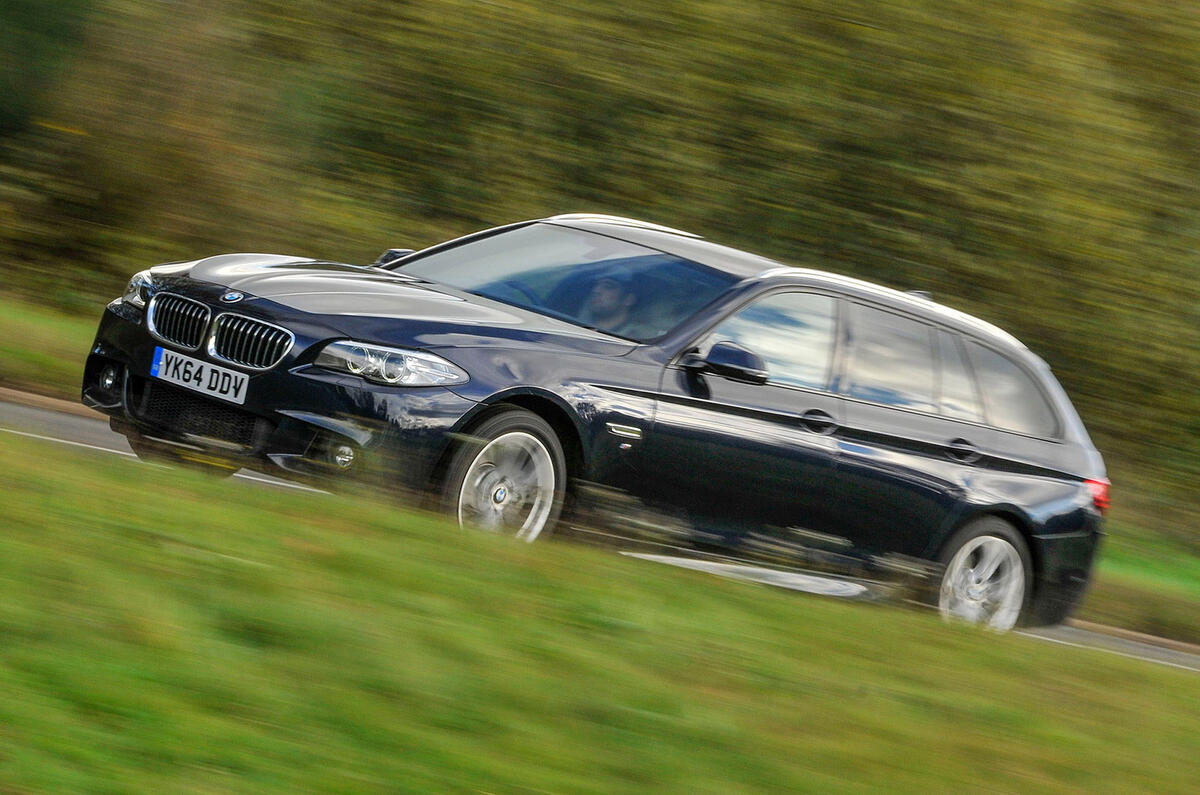 The new BMW 5 Series is not far off now - and now has What Car?'s Car of the Year accolade under its belt - so BMW is trying hard to shift all the leftover current-generation 5 Series examples. Take advantage of their offer with this latest 5 Series deal, which also comes from What Car's new car deals function. 
Pay £7311 less than list price on the BMW 530d M Sport Step Auto Estate with Whatcar.com, to bring the price you pay down to £39,309.
Read more: BMW 5 Series M Performance parts revealed
Mitsubishi Outlander PHEV - Pay £37,454, save £6500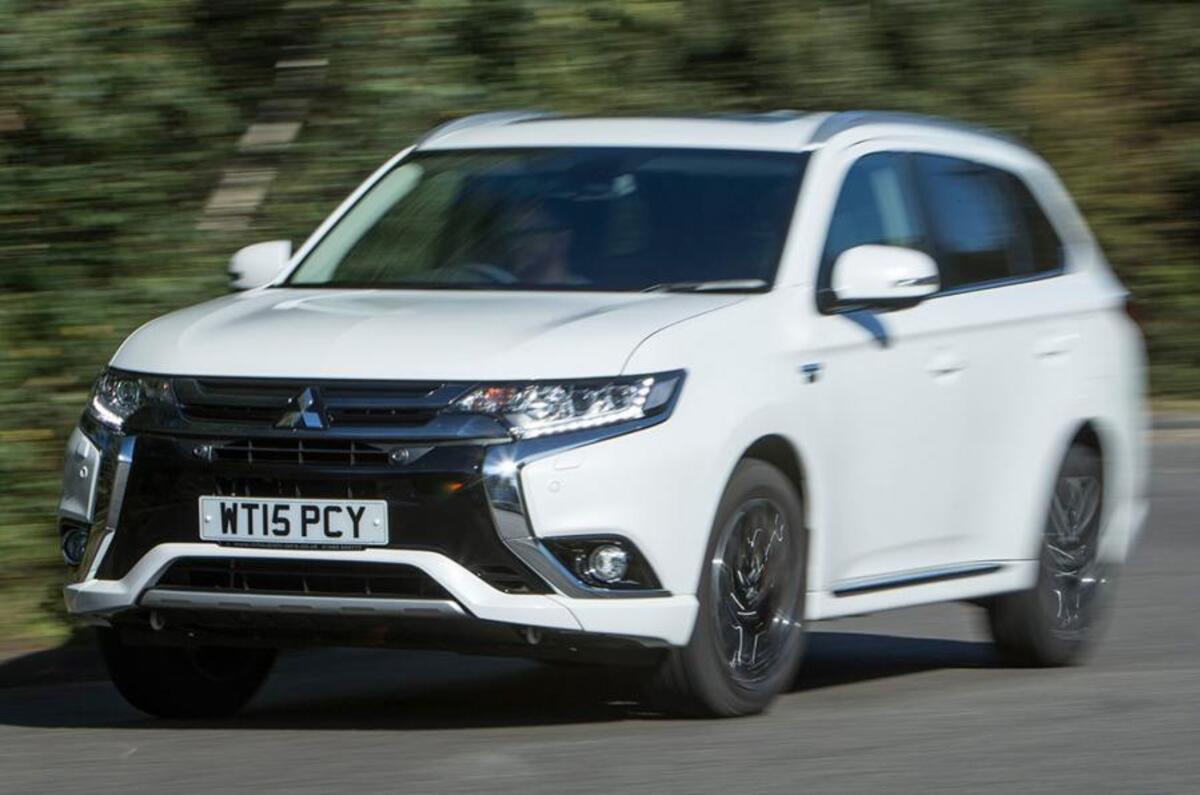 Mitsubishi has had a bit of a bumpy year, so the company is pinning at least some of its hopes on the revised Outlander PHEV. Read the review of the new version here, and see the cracking deal below. 
Broker Drivethedeal.com will save you £6500 over list price on the Mitsubishi Outlander 2.0 PHEV 5h Auto. You pay: £37,454.
Volkswagen Golf - Pay £19,159, save £6216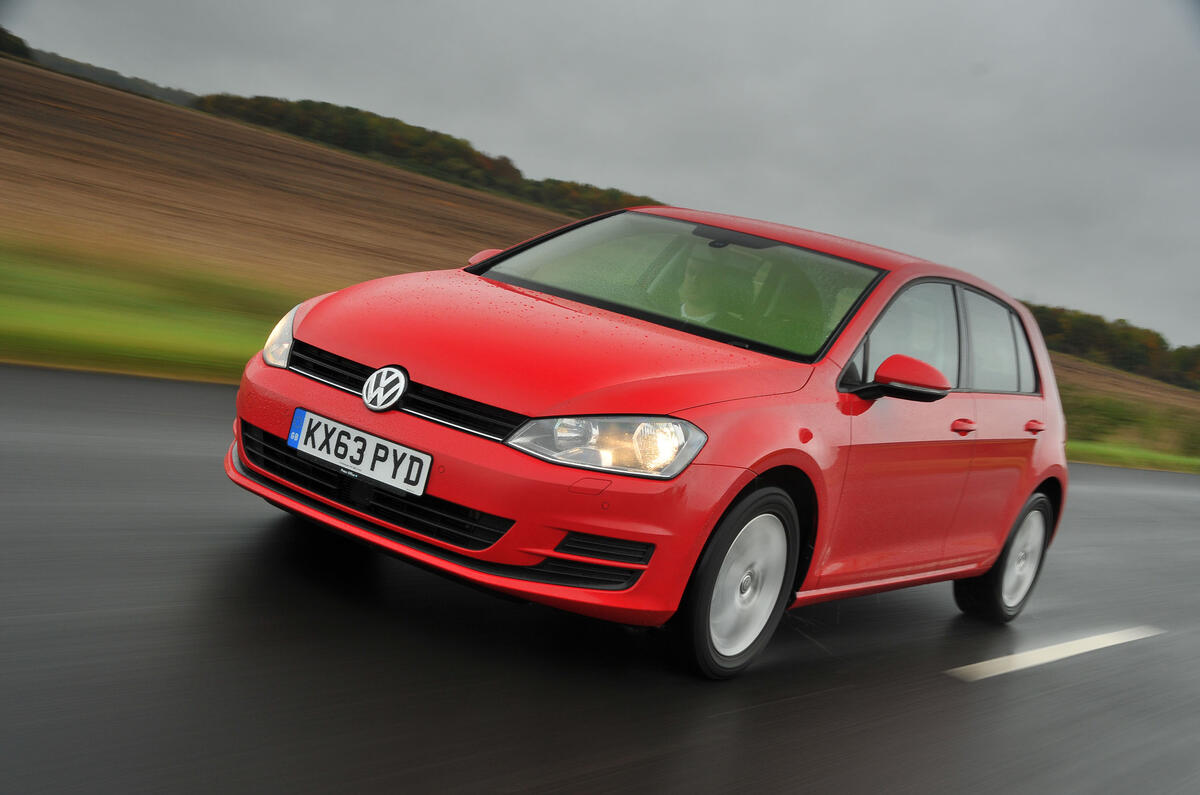 The new Golf has been revealed, so Volkswagen is offering large savings on the outgoing model to make way for it. You can take advantage of this with this latest deal on the 2.0 TDI GT Edition.
Check out Carfile.net for a £6216 saving over list price on the Volkswagen Golf 2.0 TDi GT Edition 5dr hatchback. Price you pay: £19,159.
Volvo XC60 - Pay £31,143, save £4597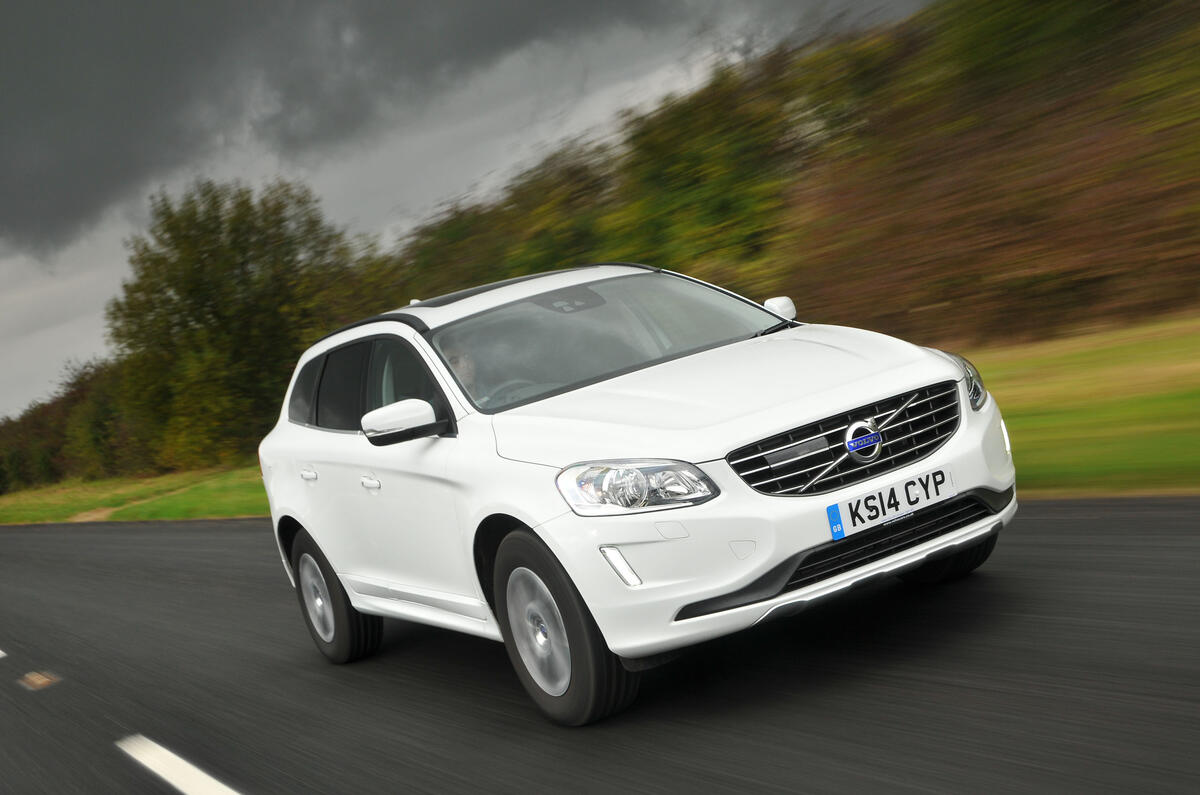 Volvo's best-selling model in Europe is also its closest to replacement; we'll see the next XC60 at the Geneva motor show in March. Meanwhile, enjoy large chunks of money they've chopped off the asking price.
Drivethedeal.com will save you £4597 over list price on the Volvo XC60 D4 [190] R Design Nav AWD. This brings the price down to £31,143.
It is a fact proved beyond all doubt that everything goes through an absurdly naff phase while on its way to becoming a classic.
All right, it hasn?t been proved at all; it?s my opinion, but hey, 2017 is just as post-truth as 2016, so I?m presenting it as fact on the basis of overwhelming empirical evidence. Or some evidence, anyway, hand-picked by me, to support my argument.
Take Brutalist architecture, those concrete-dominated edifices in urban areas, largely of the 1960s. Lots of people liked Brutalism when it was new, although it?s worth pointing out that quite a few people didn?t, too. So when, after a while, mostly in the 1980s and 1990s, those who weren?t entirely convinced by it in the first place started to complain about the crumbling concrete and how much more friendly things would look with, say, a glass or mock Tudor frontage, the writing for some Brutalism was on the cold, sometimes damp-stained and often graffiti-covered walls. So off theses places went, knocked to the ground. The Tricorn Centre in Portsmouth; that car park in Gateshead off of Get Carter.
Walk along London?s South Bank today, though, and the Hayward Gallery in particular, and the South Bank Centre in general, look terrific. Did they have a naff phase? If they did, they have come out the other side of it, thanks to the patience of those who?ve looked after them. Perhaps it?s because they?re arts centres anyway and that those in charge can resist the temptation ? and there once was a plan to cover the whole lot in glass ? to dilute the initial brilliance and have instead nurtured the buildings well. That?s not to say everyone in Portsmouth didn?t appreciate the Tricorn, whose bigger problem was the way it was used and maintained. Portsmouth City Museum even had an exhibition on it. Sadly, 10 years later it was demolished.
But this phase, where things look tacky and dated and the temptation is there to do away with them rather than give them the nurturing they need, happens with all kinds of things. Dunlop Green Flash trainers. Doilies. The prawn cocktail. Level 42. I?m pretty sure it happened with David Beckham and John Major.
Let?s not pretend that cars don?t suffer it too. The other day I saw a Mk2 Ford Granada estate and it looked magnificent. Before last week, the last time I thought one looked magnificent was in 1985, when I was 10. Between then and now, I?ve thought they were fairly ropey old things. But now I can imagine wanting one.
There are cars still in that dip, at risk of being Brutalised to death. I think the first Ford Focus, an early adopter of Ford?s ?new edge? design language, is thickest in it. The 1996 Ka might already be on the way out. The problem with cars is that not only do automotive fashions change, but materials, surfacing and edging technology also moves at such a pace that they just look dumpy or outdated. But as they gain rarity, they gain breathing space around them and it?s possible to see them for what they were in context ? what rules they broke at the time.
Patience is needed. London?s South Bank received it. In thousands of scrapyards, there are millions of future classics that did not.