The 2016 Paris motor show looks to be one of this year?s most significant car events, as some of the industry's biggest and most influential manufacturers reveal all-new models and forward-thinking concepts.
Below, we run through some of the key cars to look forward to before doors open at the end of September. We?ll be updating this preview in the coming days and weeks, so be sure to check back to keep up with the latest news.
Alfa Romeo Stelvio
Alfa Romeo?s Porsche Macan rival will have the same twin-turbo 2.9-litre petrol V6 engine that sits under the bonnet of the Giulia Quadrifoglio. In that car, it produces for 503bhp, but it might shed a few horsepower in the Stelvio. Still, that?s a lot of power for an SUV.
Audi Q5
Audi will reveal its new Q5 in Paris before sales kick off sometime later this year. The all-new model will now utilise the Volkswagen Group?s MLB platform for models with a longitudinal engine layout, shedding as much as 100kg of weight compared to the outgoing model. Expect plenty of in-car technology and sharpened exterior styling.
BMW X2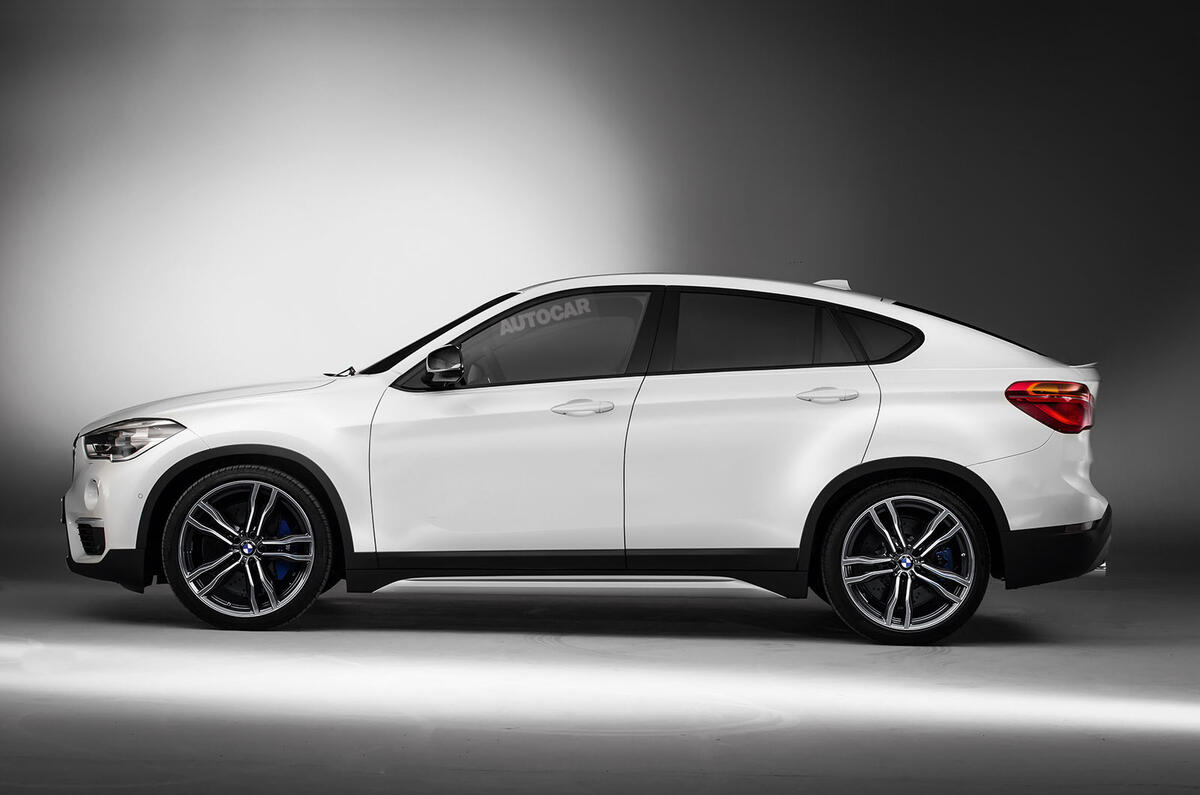 The BMW X2 will go on sale late next year for around £30,000. It will share many parts with its sister car, the X1, but have a more sporting character and will rival the likes of the Range Rover Evoque. In Paris, the car will be previewed with a thinly veiled concept.
Citroën C3 Picasso
Citroën?s second-generation C3 Picasso supermini looks set to follow the design trend set by its bigger siblings, the C4 Picasso and C4 Cactus, when it arrives in Paris. The C3 Picasso will sport a raised bonnet, more rounded edges, and a set of Airbumps - as seen on the Cactus.
Ferrari LaFerrari Aperta
Although not officially confirmed for Paris, Ferrari?s LaFerrari Aperta ? an open-top version of the discontinued LaFerrari hypercar ? could make its public debut there. The limited-run drop-top will feature the same 950bhp V12-based powertrain as the original car.
Honda Civic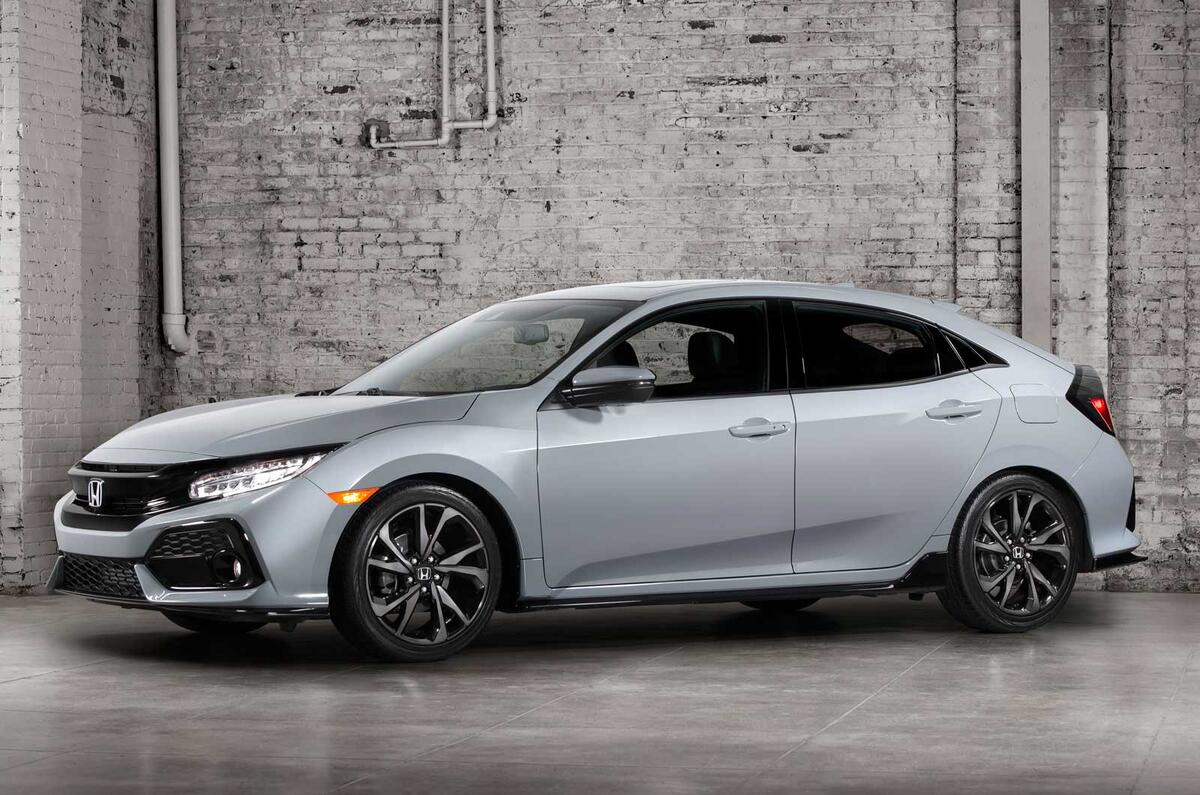 The 2017 Civic will be revealed in France, although we?re already familiar with its design thanks to plenty of spy pictures. The new European model looks almost completely identical to the US-spec car, staying true to the design of the Geneva concept which was longer, wider and lower than the current Civic.
Hyundai i30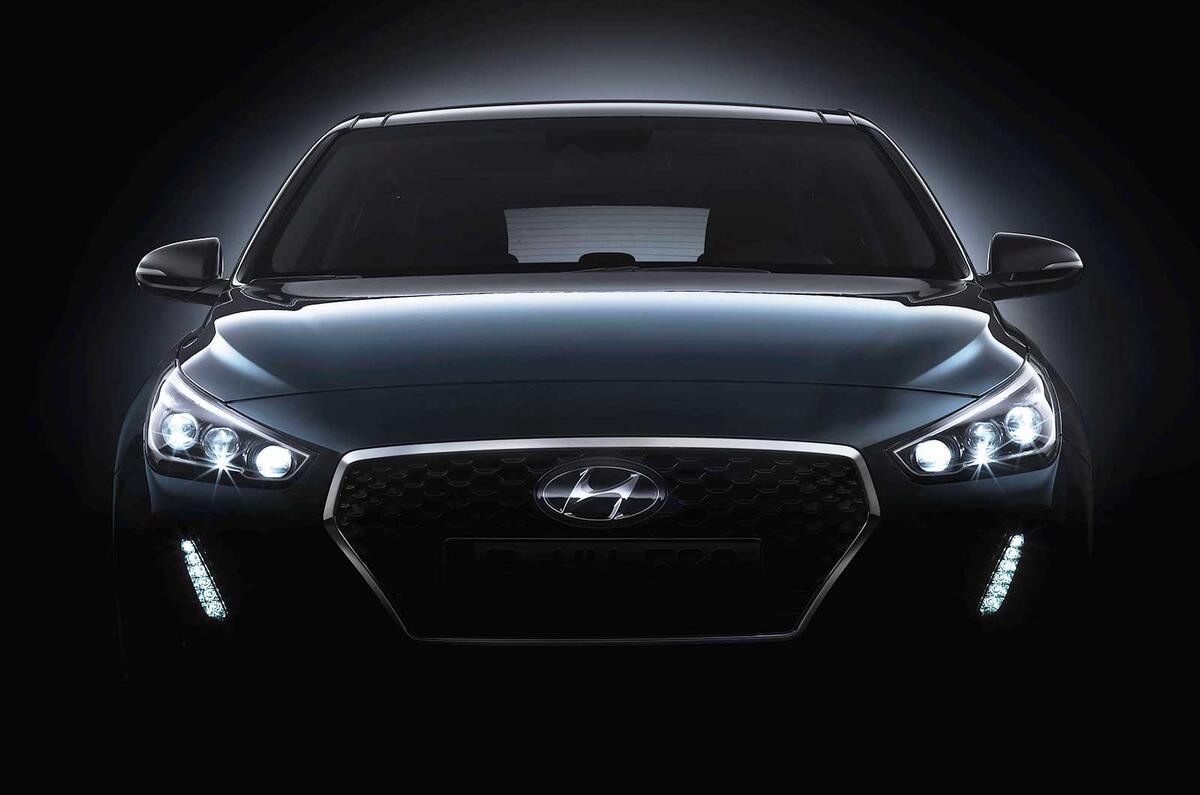 The third-generation Hyundai i30 hatchback will be launched in Paris before it goes on sale in 2017. The i30 will no longer be available as a three-door car, but will retain options for a five-door hatchback, estate, and four-door coupé.
Hyundai i30N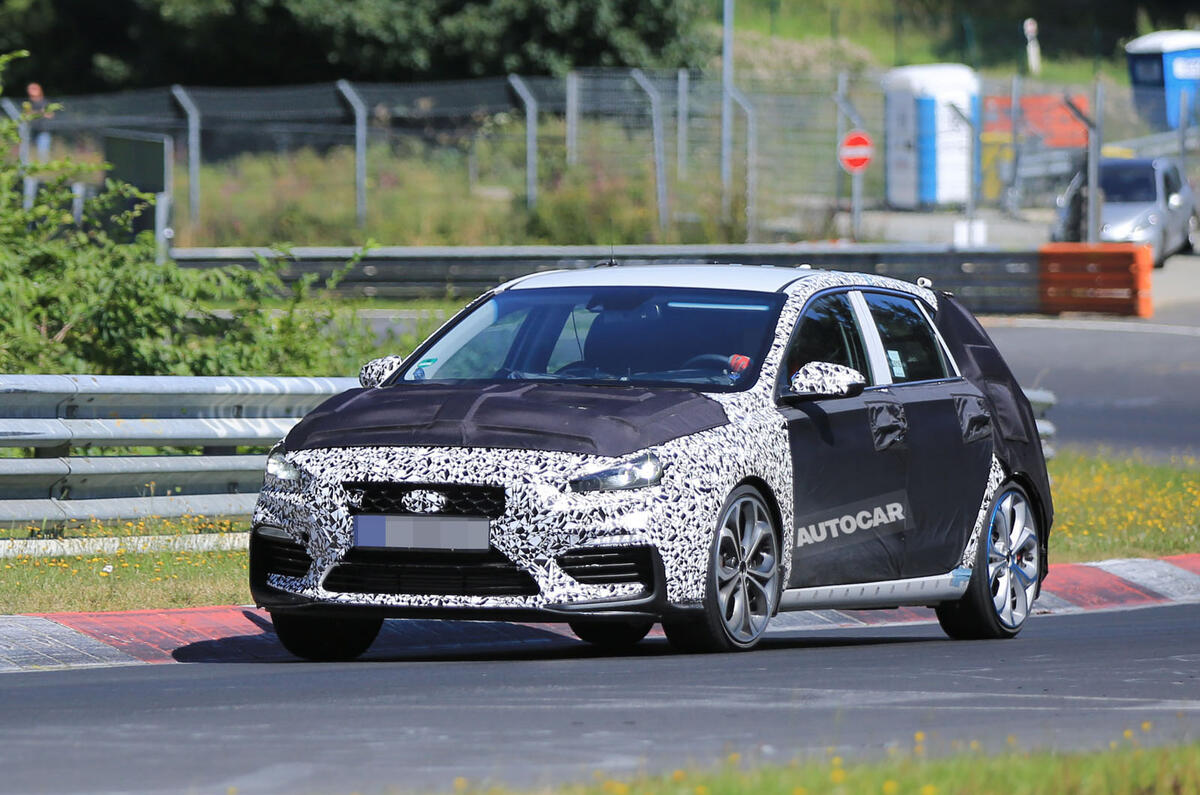 The hot hatch version of the next-gen i30 will also go on sale in 2017 and is set to make an appearance in Paris. Powered by a 2.0-litre turbocharged engine, the hatch could have a top speed of 155mph and will be a rival to the likes of the Volkswagen Golf GTI and Ford Focus ST. 
Infiniti engine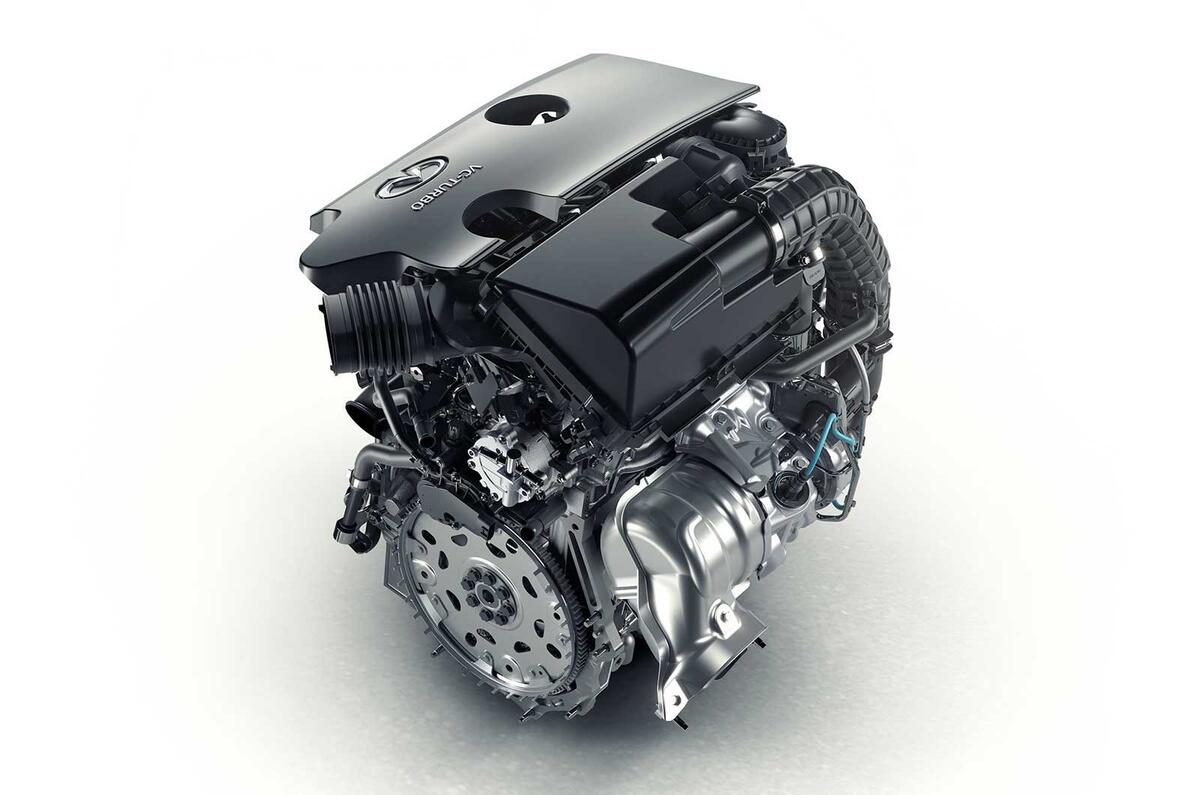 Infiniti's new 2.0-litre petrol engine promises "diesel economy and V6 power and smoothness". The turbocharged unit develops around 270bhp and 288lb ft of torque and is expected to eventually be used in the Q30 hatchback and QX30 crossover, after making its debut in 2018.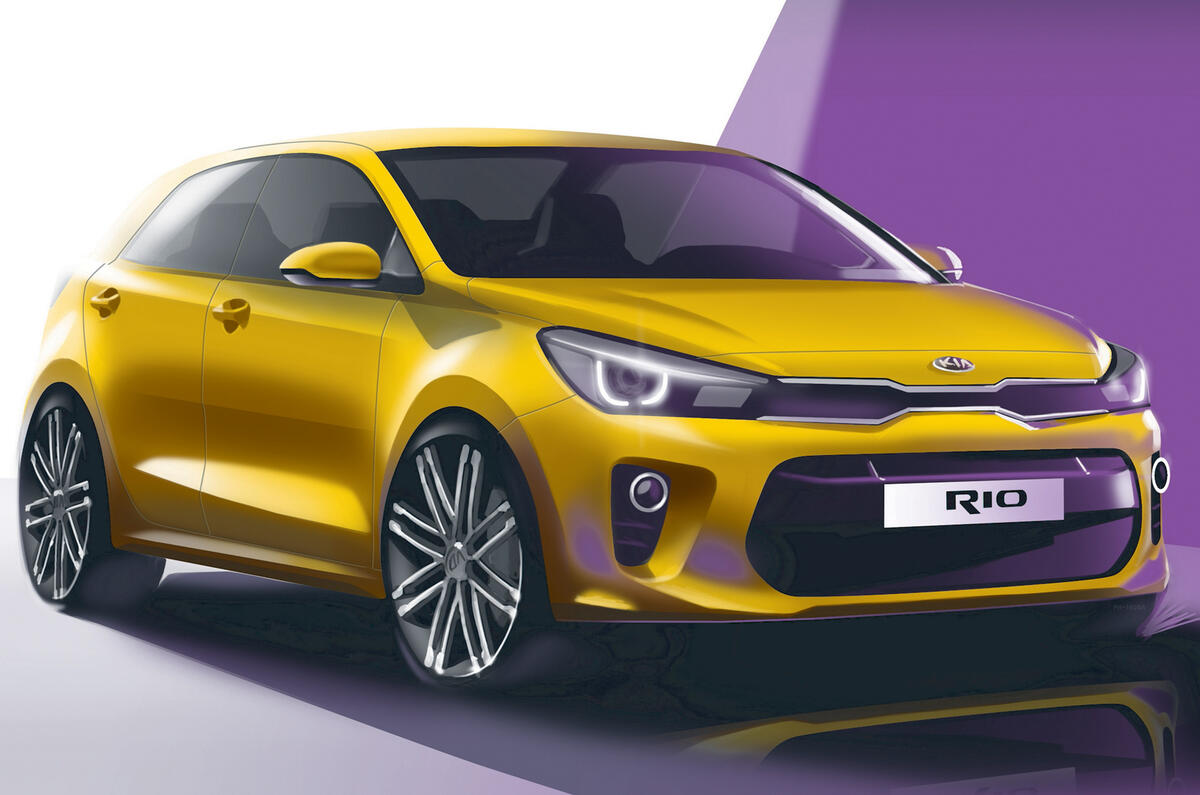 The new Kia Rio will be officially revealed at Paris. It's very likely that the new Kia supermini will be offered as a five-door only model, but recently released design renders show a sportier approach to the Rio than previous generations. It'll likely get the 1.0-litre turbocharged three-cylinder engine from the Ceed, too, as well as a GT-badged hot hatch variant later down the line.
Land Rover Discovery
Land Rover?s fifth-generation Discovery looks set to adopt the sleeker design of the current Discovery Sport. It will also gain a more luxurious and upmarket cabin that is no less practical than the current model. The 2017 Discovery should also be significantly lighter than the current car thanks to a bonded and riveted aluminium monocoque, as is currently used in the Range Rover and Range Rover Sport models. 
Mercedes all-electric SUV concept
Mercedes will reveal a GLC-based all-electric SUV, which will be labelled as a concept but is said to give a clear indication as to what the car maker?s first purpose built EV will be like. The model will come as the first of four Mercedes EVs due before 2020.
Mini Countryman
We've seen plenty of spy pictures and speculated about the introduction of a plug-in version, but the next-gen Mini Countryman hasn't actually been revealed yet. That looks set to change in Paris, when the larger Countryman is expected to make its debut with new four-cylinder diesel and petrol engines. That plug-in model we mentioned will likely join at a later stage.
Mitsubishi Ground Tourer Concept
Mitsubishi is joining the coupé crossover crowd this year, as it unveils its swoopy Ground Tourer Concept. Like the Outlander PHEV, it?s a plug-in hybrid and bears Mitsubishi?s new front-end ?dynamic shield? styling - but at the moment it's a concept only. We?ve only seen a murky teaser photo so far, so keep an eye out on show day for the full styling of the car.
Nissan Micra
The upcoming Micra steps away from the evolutionary design of its predecessors to sport a radically different exterior. Despite not having been seen uncamouflaged, our spy pictures confirm the new car has been heavily influenced by the Sway concept of the 2015 Geneva motor show and the Pulsar hatchback. European models will be built at Renault?s Flins factory in France as part of the Renault-Nissan alliance.
Opel Ampera-e
The Chevrolet Bolt, albeit under Opel Ampera-e guise, will make its European debut at the Paris motor show. Details of the EV are sparse so far, but we do know that its acceleration rivals performance models in the Opel lineup, although its top speed is 93mph. The Bolt has a range of over 200 miles, so it's fair to expect the same from the Ampera-e.
Peugeot 3008
The new Peugeot 3008 has been transformed into an SUV in an attempt to take advantage of rapidly growing sales in that market. The 2017 model will feature Peugeot's latest i-Cockpit dash technology and gain new 1.2-litre and 1.6-litre petrol engines. Most UK buyers are expected to choose the 118bhp 1.6-litre diesel model, which emits 100g/km of CO2 and is claimed to return more than 70mpg.
Porsche Panamera and Panamera Sport Turismo
The second-generation Panamera will make its public debut at Paris. Aesthetically, the super saloon has been treated to some of the iconic styling cues of the 911, with tauter surfacing and a more curved roofline. However, this has not been to the detriment of practicality; headroom has actually increased, as has boot space.
The Panamera has also received a new range of engines including a new turbocharged 2.9-litre V6, 4.0-litre V8 diesel and twin-turbocharged 4.0-litre V8. When the car hits showrooms in early 2017, the initial line-up will comprise of three four-wheel-drive cars: the £88,700 Panamera 4S, £91,788 Panamera 4S Diesel and £113,075 Panamera Turbo.
Alongside the regular liftback model, the Panamera Sport Turismo will be revealed for the first time. The shooting brake model has been spotted testing across Europe, revealing its more practical rear design.
Renault Alaskan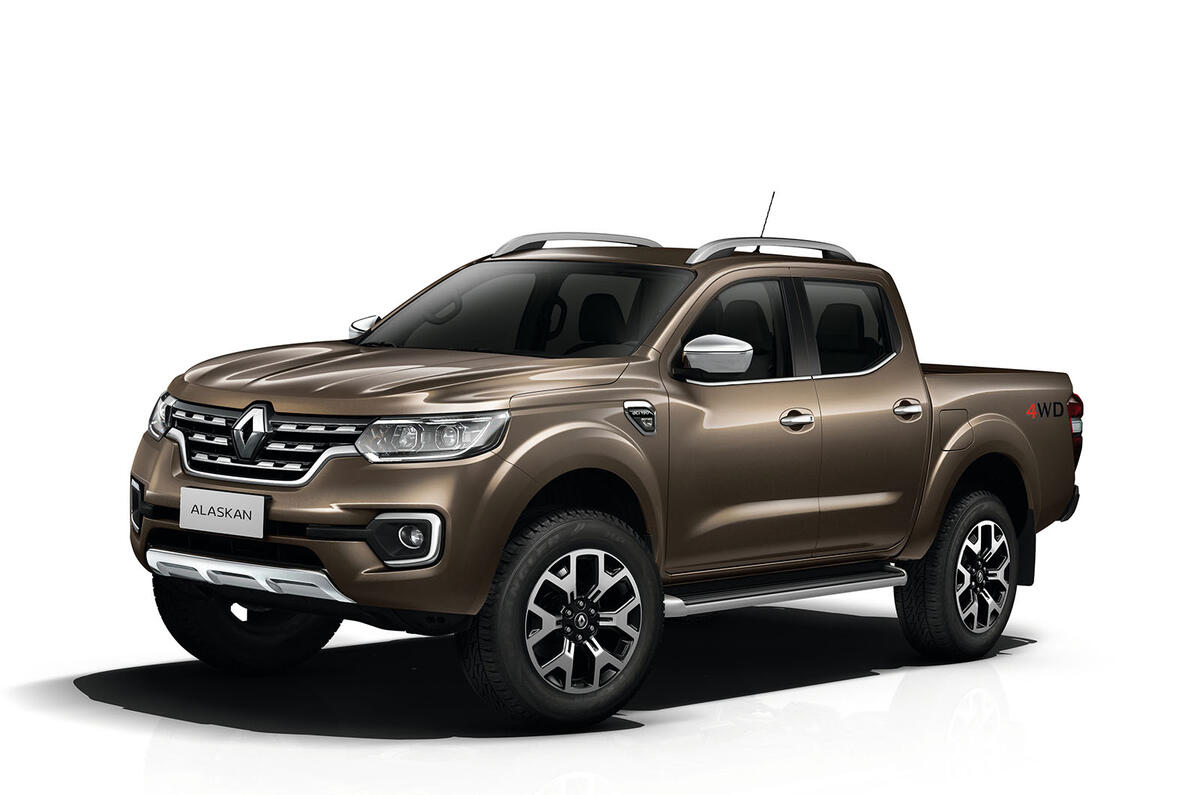 Based on Nissan?s NP300 Navara, the Alaskan is Renault?s first entry into the lightweight pick-up truck sector. With a ground clearance of 230mm, a towing capacity of 3.5 tonnes - a figure Renault claims is the best in the class ? and a powerful 187bhp diesel four-cylinder engine, the Alaskan ought to to appeal to workers and private users alike. The truck is set to go on sale later this year for a price of £22,000.  
Skoda Kodiaq
Skoda?s new seven-seat SUV could easily become one of the car maker?s best-selling models. We?ve already driven the prototype and have a very good idea of what the car will look like uncamouflaged. It will have a choice of five engines and optional four-wheel-drive.
Ssangyong Rexton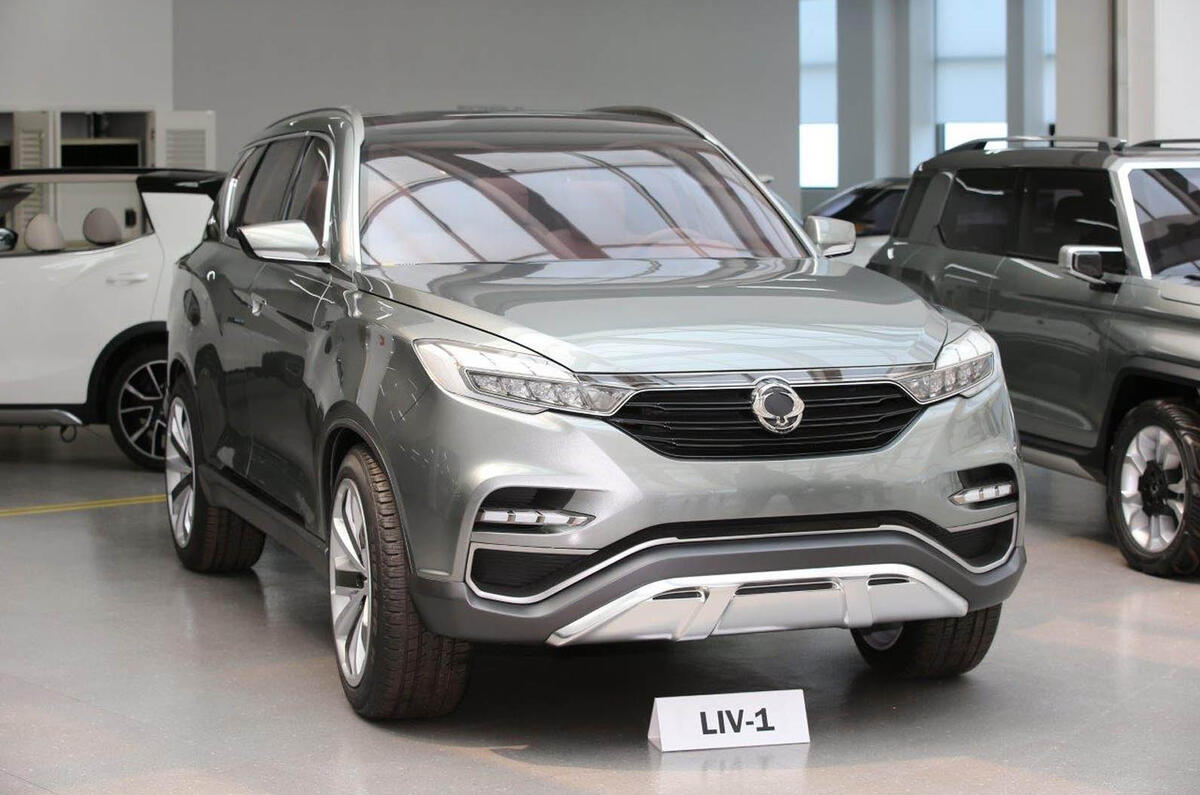 Ssangyong?s new car offensive is set to continue at the Paris motor show with a pre-production model that will preview the brand?s next-generation Rexton SUV. The new car will cost from less than £30,000 and will rival large SUVs across the market, including the Kia Sorento and Hyundai Santa Fe. Two engines are expected to feature: a 2.2-litre diesel and a 2.0-litre turbocharged petrol.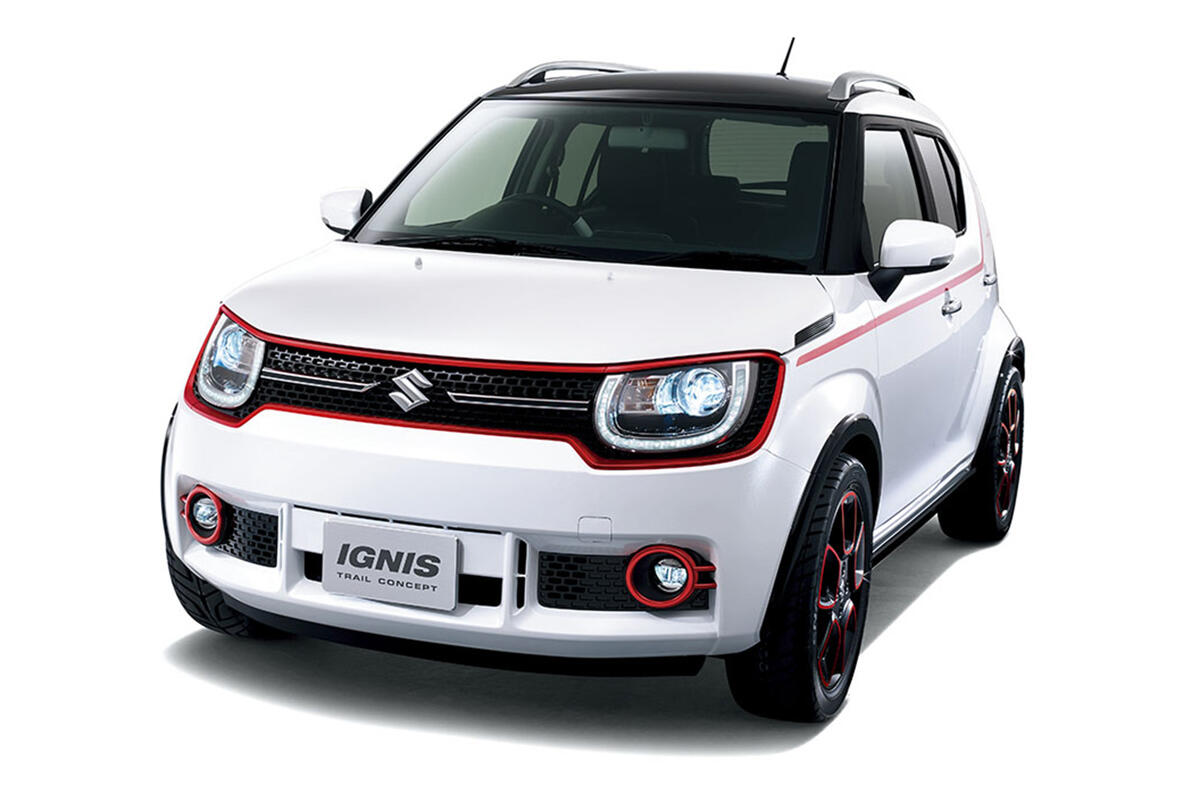 The Suzuki Ignis will return to the UK after a nine year hiatus. The small crossover will make its European debut at the Paris motor show, and then goes on sale in the UK in January 2017. The Ignis will also be available as a hybrid, with a system which Suzuki calls SHVS (Smart Hybrid Vehicle by Suzuki). 
Another Suzuki crossover, the SX4 S-Cross, will also make an appearance at Paris, to showcase its revised interior and exterior styling and announce the replacement of its 1.6-litre engine with 1.0-litre and 1.4-litre Boosterjet turbocharged engines. It'll go on sale in the UK in October.
Vauxhall Insignia
Vauxhall's next-gen Ford Mondeo rival looks set to get bigger but also drop weight compared to the outgoing car. The model's expansion will come thanks to a longer wheelbase that will help free up more space in the cabin. The future Insignia is not due to go on sale until next year, but sources say order books could open this year following a Paris 2016 reveal.
Volkswagen electric vehicle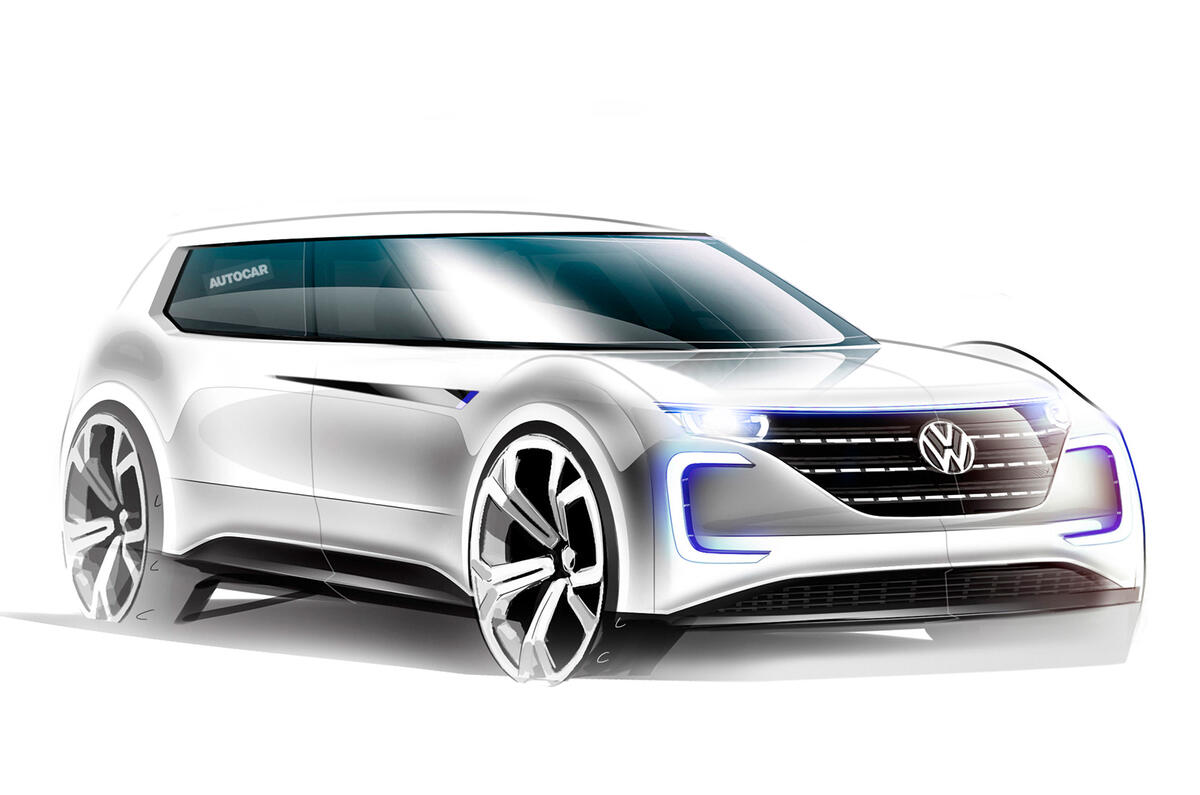 German magazine WirtschaftsWoche reported that VW boss Herbert Diess revealed a prototype Volkswagen EV, with the exterior proportions of a Golf but the interior space of a Passat will make its debut at the Paris motor show this year. It won't go on sale until at least 2019, though.
Volkswagen Tiguan LWB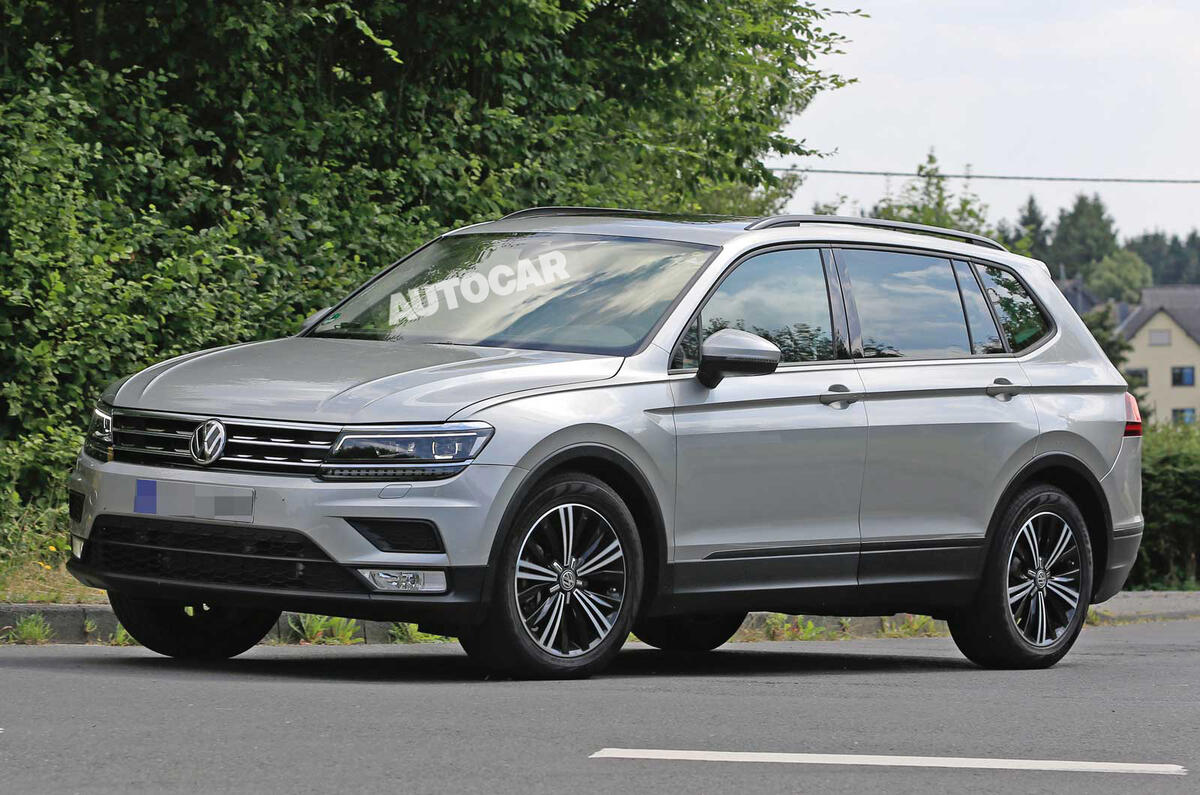 The long-wheelbase version of the Volkswagen Tiguan has been spotted testing recently and will get its full debut in Paris. It's expected to come to the UK and is 110mm longer than the standard version of the SUV.
The road-legal LM version of the McLaren P1 GTR is set to go for a Nürburgring lap record attempt during a stint of development testing planned for later this year.
Lanzante, the Hampshire-based firm responsible for creating the road-legal LM versions of McLaren?s 986bhp track model, will run the car at the Nürburgring to finalise its set-up. Lanzante says a lap record isn?t a priority, but if the conditions are right, an attempt is a possibility.
?We?ve seen what the road car is capable of there and we?ve got simulations of what our car can do,? said company boss Dean Lanzante. ?Kenny Bräck is doing all of the driving, so if an opportunity arose, we have the right man for the job.?
McLaren declined to reveal the Nürburgring lap time of its standard P1, instead choosing only to confirm that it dipped below the seven-minute mark. But Lanzante?s words suggest he?s confident the P1 LM is capable of beating the 6min 57sec time of the current production lap record holder, the Porsche 918 Spyder.
Despite his confidence, Lanzante concedes that the P1 LM?s chances could be hampered by time constraints and weather conditions.
?We don?t have the finances or the time to do something like Porsche,? he said in reference to the 918?s testing programme. ?If it rains, the track isn?t fast enough, so we can?t do a lap. And we don?t want to do a Koenigsegg??
Koenigsegg recently crashed a One:1 at the ?Ring ahead of its own record attempt and has to rebuild the car before it can run again. Lanzante says his company can?t afford the same fate, instead ranking delivery of all five P1 LMs to their customers as a priority.
Each P1 LM could receive minor changes to its factory settings after delivery, including the fitment of ?evolution? parts or minor geometry adjustments.
?Whatever upgrades we develop in testing, we give to the customer,? Lanzante said. ?It?s part of the package; they don?t pay for that.?
A Volvo truck producing more than 2300bhp has broken two separate world speed records: one over 500 metres and the other over 1000 metres.
The challenge was done at the Skellefteå Drive Center (a former airfield outside Skellefteå in Sweden) with Boije Ovebrink at the helm. A record average speed of 105mph and a time of 21.29sec was recorded across a distance of 1000 metres; this also beat the corresponding record for the 500-metre distance, at 82mph and 13.71sec.
The truck, called the Iron Knight, is powered by a mid-mounted, significantly modified, 2367bhp D13 engine with water-cooled intercooler and four turbochargers, producing 4425lb ft of torque.
Mated to an I-Shift Dual Clutch transmission, it maintains torque delivery during gear changes. Electronic devices were kept to a minimum to lower overall weight, while aerodynamics were a key focus adding large air intakes to the side skirts. Volvo Trucks? technicians also tweaked the software ?to permit the high performance?.
During the challenge, the 4.5-tonne truck reached a top speed of 171mph - the same as a Jaguar F-Type V6 S.
President and CEO of Volvo Trucks Claes Nilsson said: "This shows that our I-Shift Dual Clutch transmission has enormous potential and that it does not let you down under extreme conditions. The fact that the world record-breaker uses the very same gearbox that is found in our series-built FH trucks is something we're really proud of.?
Volvo Trucks technician Olof Johansson said: "Specialists from several different Volvo Trucks departments worked closely together to develop a truck with unsurpassed performance. Apart from Volvo Trucks' powertrain, which is the heart and soul of the Iron Knight, we've hand-built the truck from the ground up. The fact that we succeeded in securing not just one record but two is absolutely amazing.?
Driver Boije Ovebrink has more than 30 years' experience of both car and truck racing, with five previous speed records under his belt, and the title of European Truck Racing Champion of 1994. He said: "Volvo Trucks' Iron Knight can be summarised in one single word: perfection. It's beautiful to look at and is an unparalleled powerhouse when you floor the accelerator.?
Volvo Trucks and Ovebrink are no strangers to breaking records. Back in 2007, the 1600bhp Wild Viking beat the world record for the standing-start 1000-metre distance, with an average speed of 98.7mph. More recently, Mean Green took on the 1000-metre flying-start category and set a new record with an average speed of 147mph, in 2012.
?This is the third record-breaking truck I've driven, and I can't think of a better follow-up to Wild Viking and Mean Green,? Ovebrink added.
The speed record was monitored and approved by the International Motor Sports Association (IMSA).
Danni Bagnall
Seat Ateca Cupra as imagined by Autocar
Seat considers a hot version of its new SUV; expected power output close to 300bhp

A fast Seat Ateca Cupra is under consideration for launch in 2017 as the firm weighs up whether it can extend its hardcore sub-brand to its burgeoning SUV range.

The standard Ateca is on sale now and will be joined by a smaller SUV this time next year and potentially a seven-seat SUV around 2020. However, Seat?s bosses are believed to be debating how to extend the reach of the Cupra brand.

The Ateca is expected to become the firm?s best-selling model. With a mooted price of around £35,000, though, a Cupra version would become Seat?s most expensive model.

?The fast SUV market is evolving quickly at the premium end, but in the mainstream, there is no real credible contender,? said an insider. ?That opens the opportunity for Seat to take leadership and to really differentiate itself from the opposition in the crowded SUV market. An Ateca Cupra could have a very significant halo effect for the rest of the brand.?

The Ateca is thought to be the most likely of the three SUVs to be sold as a Cupra, because it will vie for sales in the most hotly contested section of the SUV market.

Sources suggest that as well as exaggerated styling, the car will be powered by the 286bhp 2.0-litre petrol engine used in the Leon Cupra. It is not clear if this engine will be tweaked to deliver different performance characteristics. In the fourwheel-drive Volkswagen Golf R, for instance, the same engine makes 296bhp. A 0-62mph time of around 6.5sec is expected for the Ateca Cupra.

Reports had suggested that the Ateca Cupra could appear as soon as this year?s Paris motor show, but that is now said to be hanging in the balance. The show is so close to the first customer deliveries of the standard Ateca and bosses are said to be concerned that a Cupra could distract from the mainstream model.

In addition, demand is said to be outstripping supply for the Ateca around Europe. This indicates that there is no pressing need for a halo model to be launched. As a result, the Ateca Cupra is being mooted for an on-sale date in late 2017.

UK car production remains strong after the Brexit vote, according to figures published by SMMT (Society of Motor Manufacturers and Traders).

The figures, released today, show that UK car manufacturing achieved its 12th consecutive month of growth in July, with year-to-date production growing by 12.3% to 1,023,723 units ? the first time in 12 years that volumes have surpassed one million in the first seven months.

The report shows that the UK's automotive industry is still going strong, without any obvious knock-on effect from Brexit, as new models built in the UK continue to drive global demand.

The most popular models produced in the UK include the Nissan Qashqai, built at the brand?s Sunderland plant, with a volume of 298,947. The Toyota Auris is the second most popular model built in the UK, with a volume of 147,907 (less than half that of the Qashqai). The Nissan Juke comes in third place, with a production volume of 119,065.

Demand in July was up both at home and abroad, with a 14.1% increase in output for the domestic market. Exports are up 6% to 101,184 units, with 77.8% of cars produced destined for overseas markets.

The automotive industry is a vital part of the UK economy, accounting for more than £71.6 billion in turnover. A total of 814,000 people are currently employed in the automotive industry across the UK, with 169,000 people employed directly in manufacturing. It accounts for 12.0% of total UK export of goods and invests £2.5 billion each year in automotive R&D, with more than 30 manufacturers building in excess of 70 vehicle models in the UK.

In 2015, UK automotive manufacturers produced 1,682,156 vehicles, with 1,587,677 of those being cars. Today?s figures show that UK car production is on track for 2016 to beat last year?s figures.

SMMT chief executive Mike Hawes said: ?UK car production in 2016 is booming, with new British-built models in demand across the world. Manufacturers have invested billions to develop exciting new models and produce them competitively here in the UK.

?Future success will depend on continued new car demand and attracting the next wave of investment, so Britain must demonstrate it remains competitive and open for business.?

However, director of strategy at Close Brothers Motor Finance, Chris Bosworth, thinks the boom may well be coming to an end. He said: ?Today?s figures for production in the car manufacturing industry continue to emulate the volumes we have seen over the last year, with production and output accelerating at unprecedented levels. However, as figures revealed earlier this week show, there are a number of factors that indicate this growth may be coming to the end.

?The steady flood of new cars that have entered the market over the last year has resulted in a glut of used vehicles beginning to emerge, with these two or three-year-old cars making consumers gravitate to well-priced ?nearly-new? stock. At the same time exchange rate movements make the UK a less attractive place to sell cars meaning that manufacturers are less inclined to subsidise finance on new vehicles.

?The outcome of Brexit is also beginning to affect foreign-based manufacturers, with announcements that many are reducing staffing hours as a result of the fall in the pound from Brexit. This gives UK exporters a boost. However, the profits of these firms are likely to fall unless they increase prices of new vehicles, which will again reduce demand-side pressures on UK car manufacturers.?

Danni Bagnall