BMW has created some real game-changers throughout its 100 years. Here are some of its best before the year 1999. 
1927 - 3/15 Dixi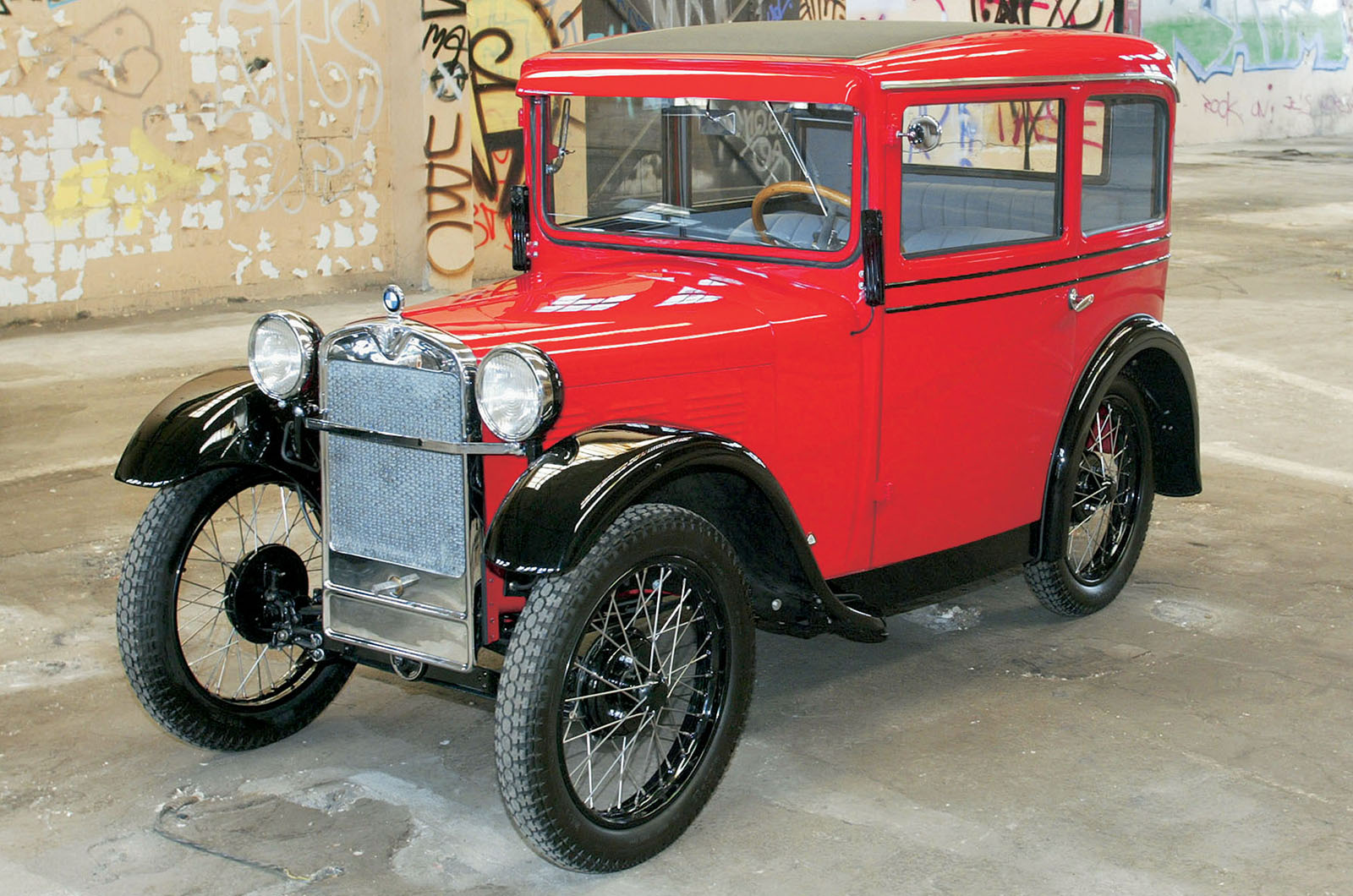 BMW started life making aero engines, so the Dixi was the first BMW-built car. It wasn?t a BMW but an Austin Seven built under license with British components. Still, we?ve all got to start somewhere.
1933 - 303 saloon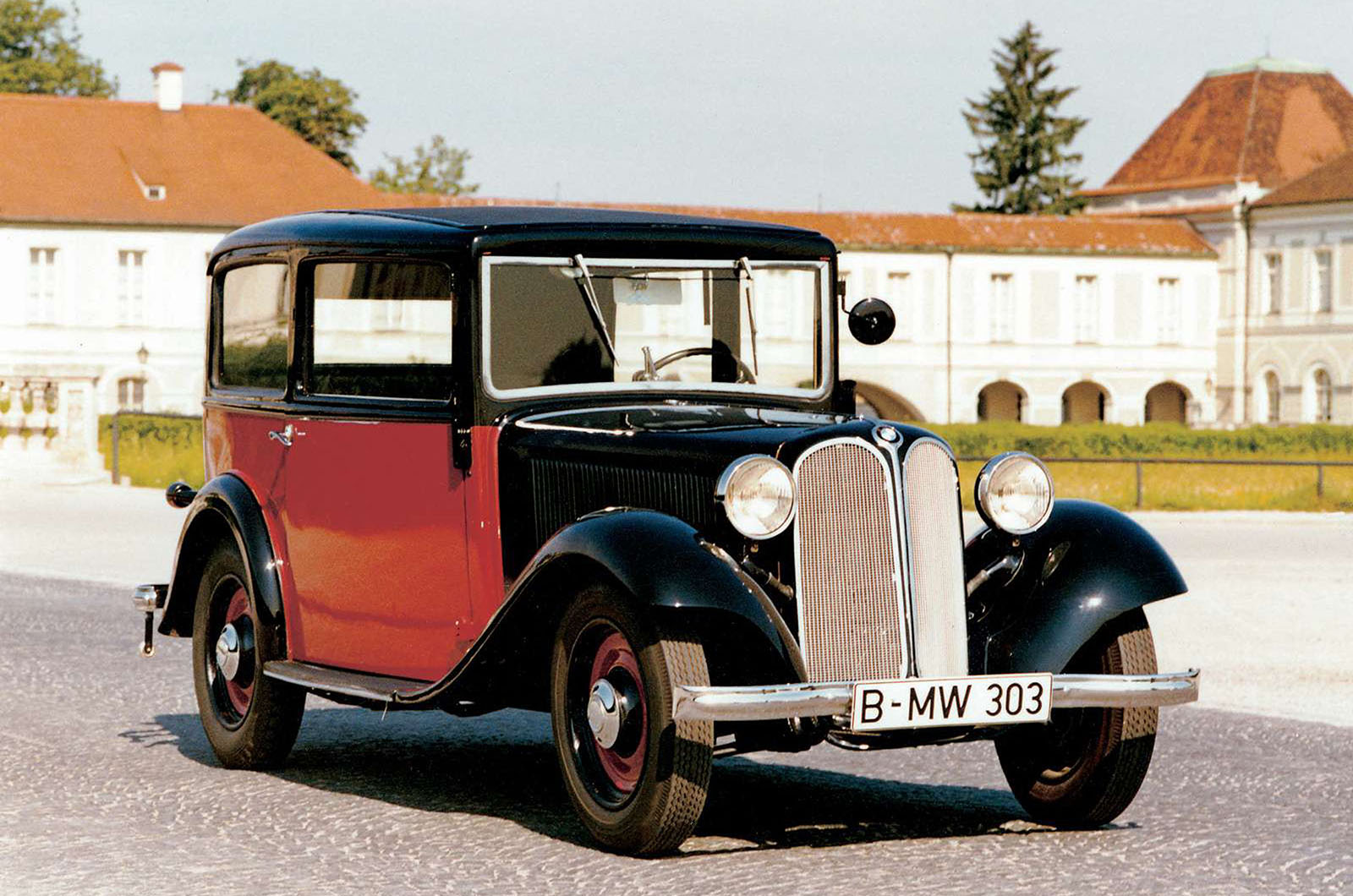 Not quite the first proper BMW but easily the most significant of the early cars, introducing as it did both the six-cylinder engine and the kidney grille that is the cornerstone of the marque?s identity to this day.
1934 - 315/1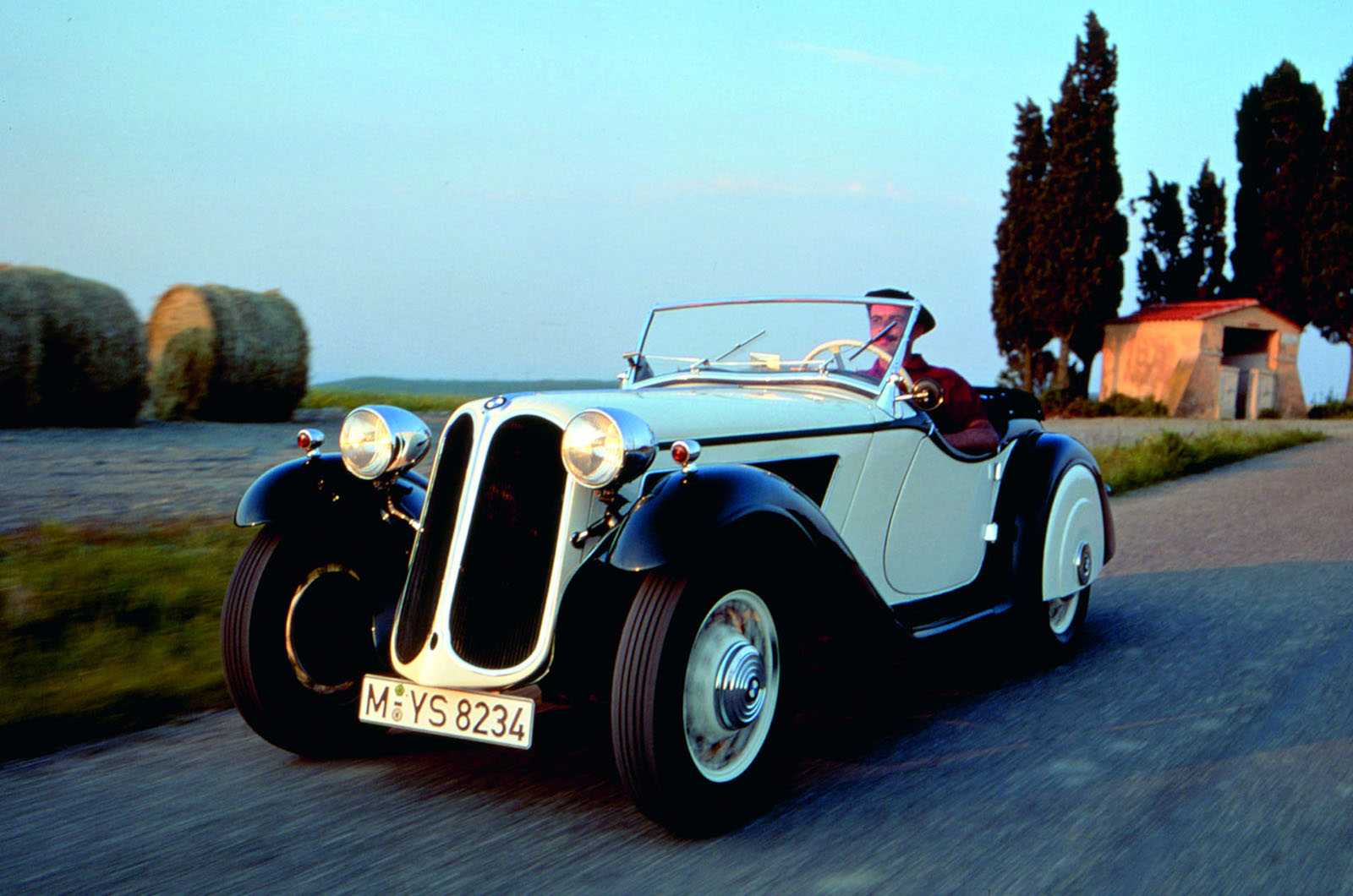 This was BMW?s first performance roadster: the Z4 of its era and the father of the 328.
1937 - 327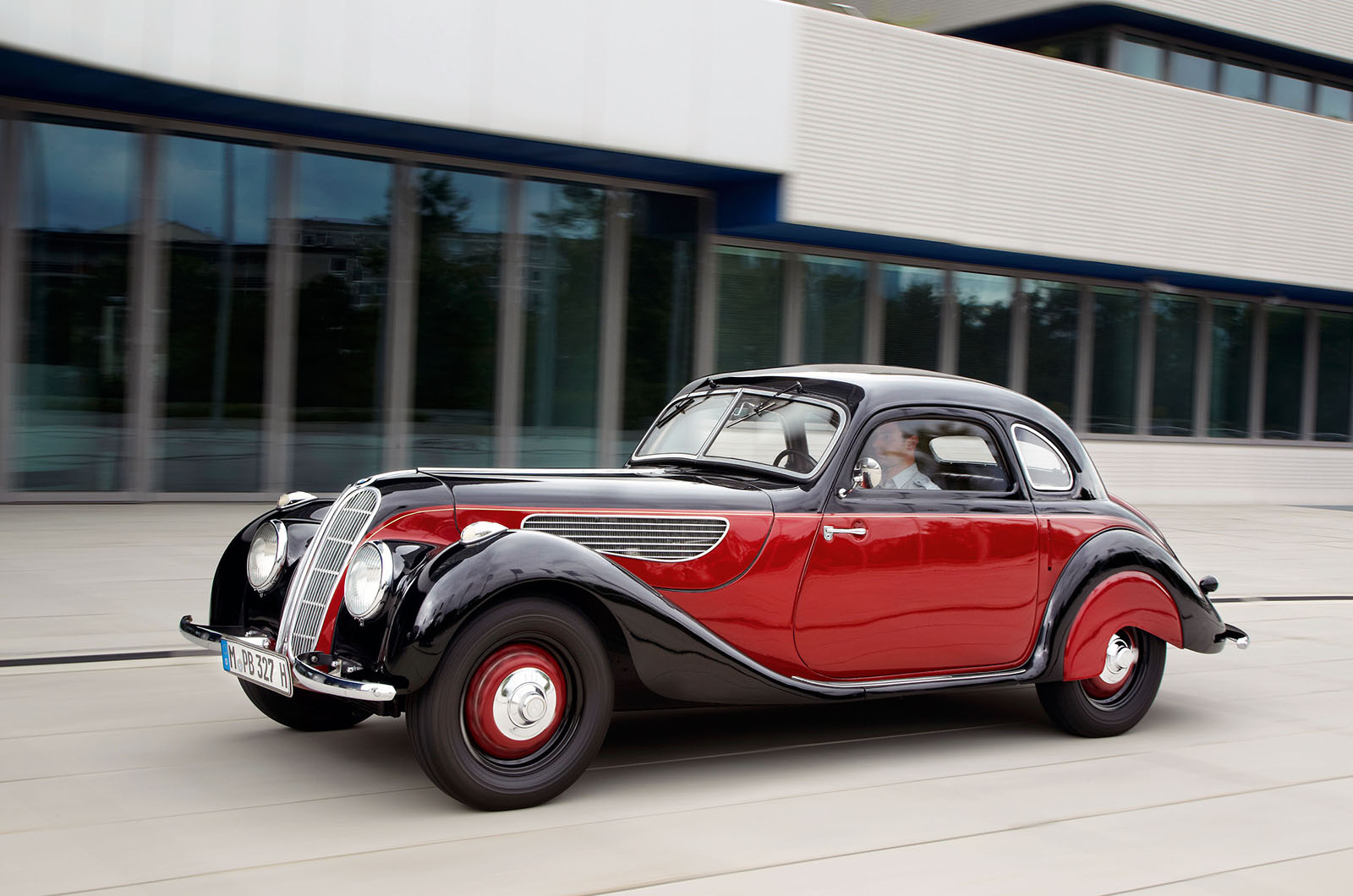 An attractive and successful tourer but lacking the sex appeal of the 328.
1940 - 328 Mille Miglia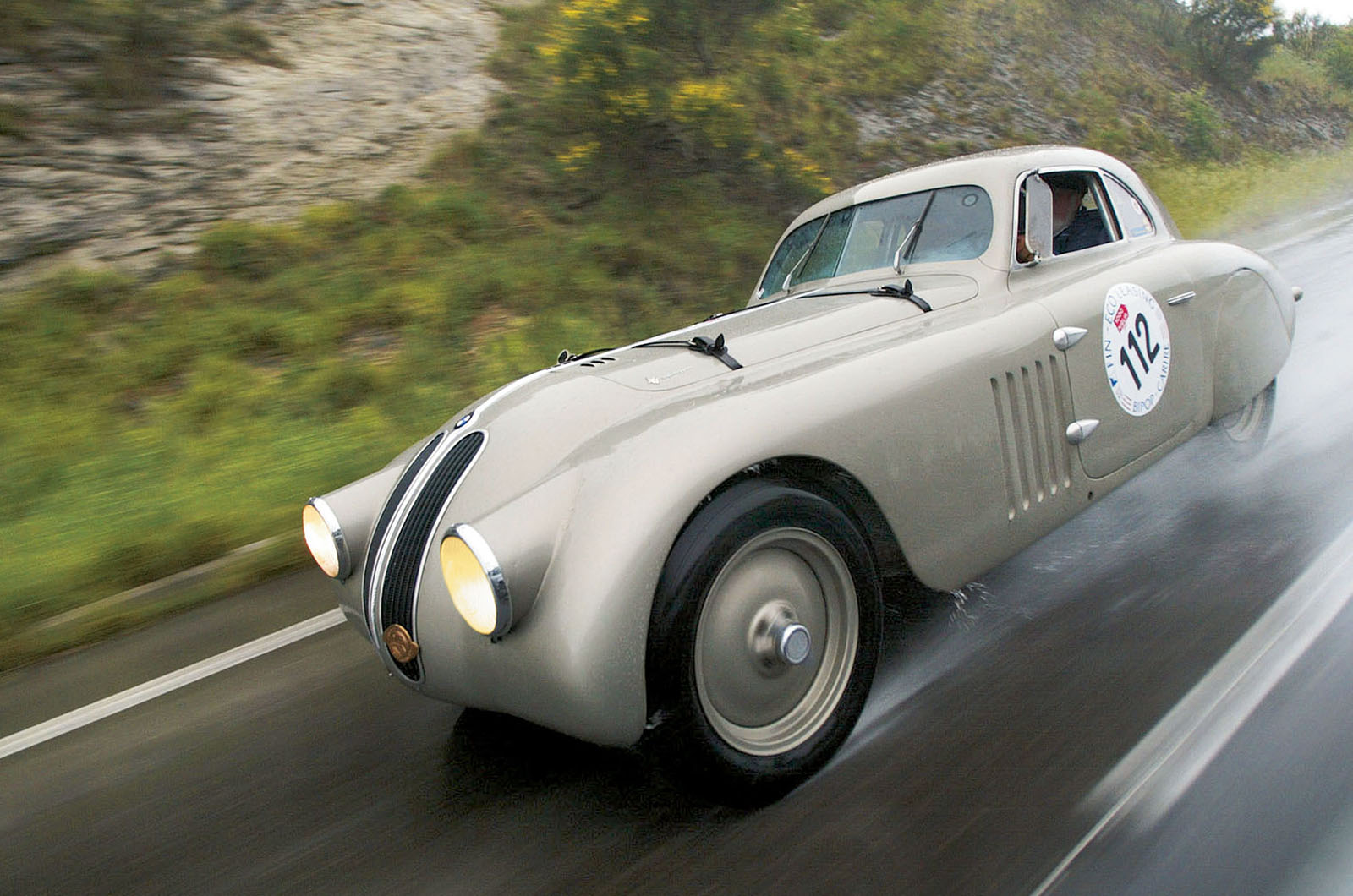 It slayed giants on the Mille Miglia outright using just 2.0 litres and a ground-breaking aerodynamic body.
1949 - 340
The first post-war BMW.
1954 - 502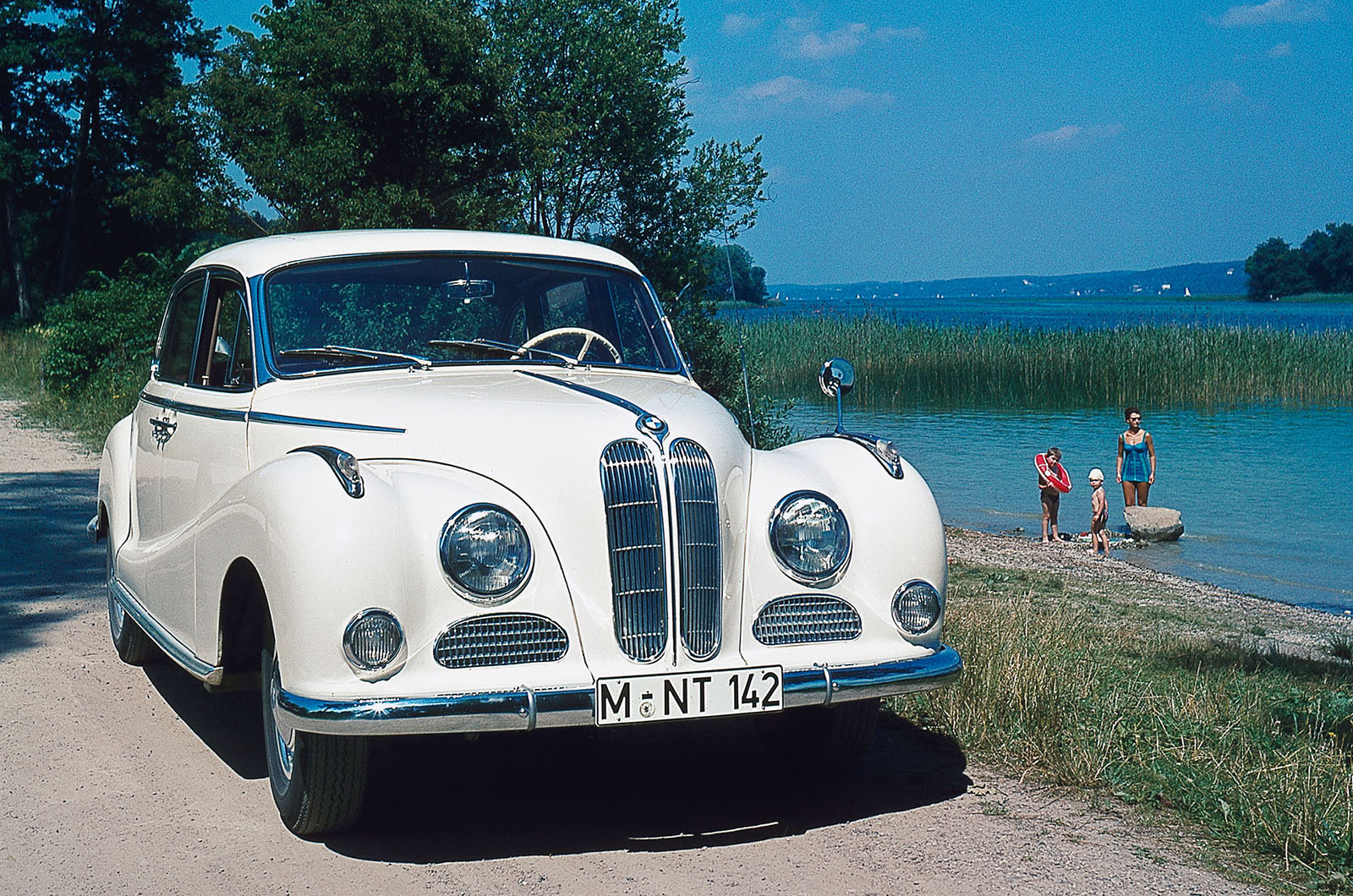 BMW?s first V8, providing genuine 100mph pace in a proper luxury car.
1955 - Isetta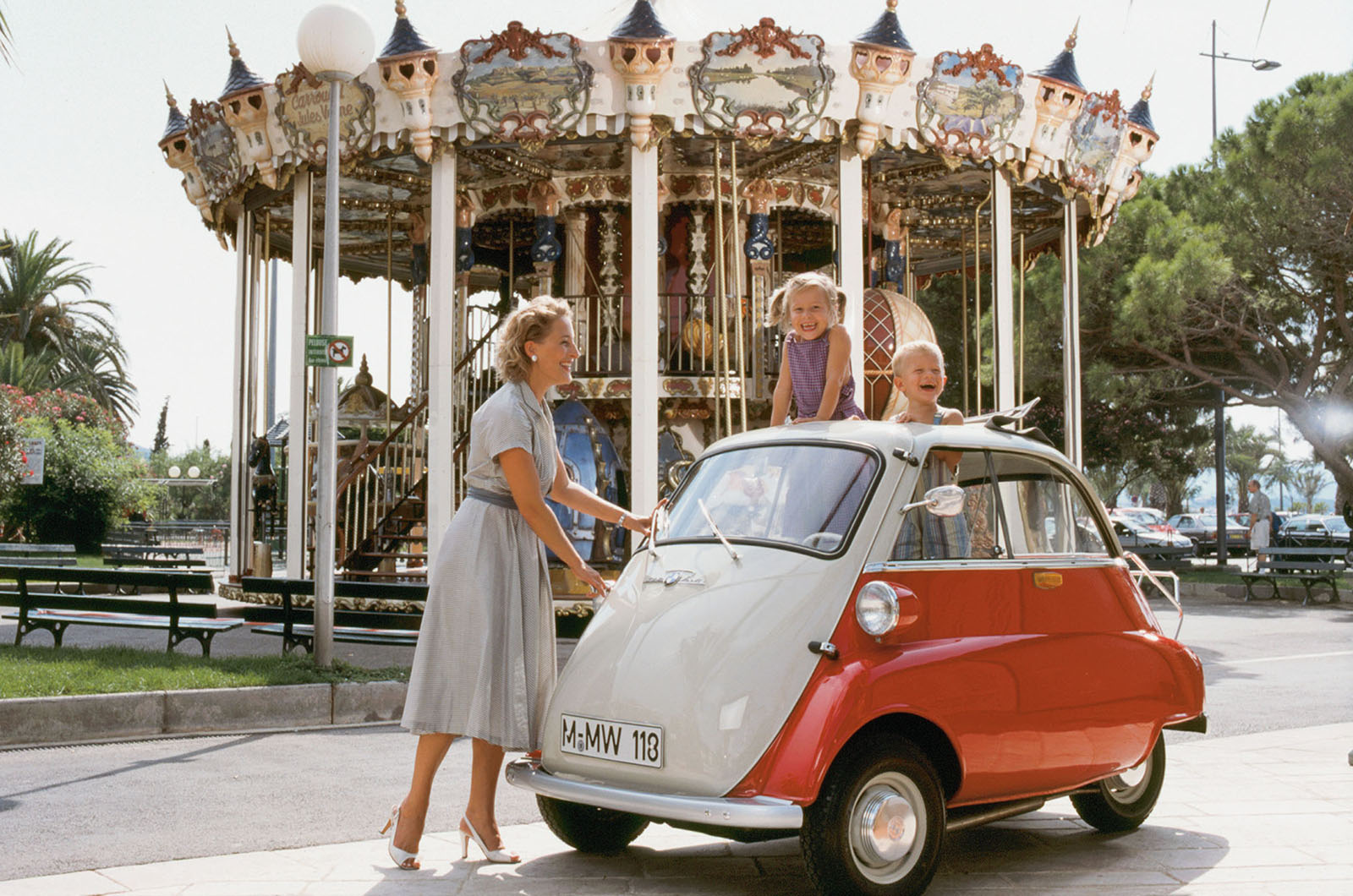 Perhaps the best of the bubbles, this BMW-built and powered version of Renzo Rivolta?s classic design helped BMW through its most troubled times.
1956 - 503 Cabriolet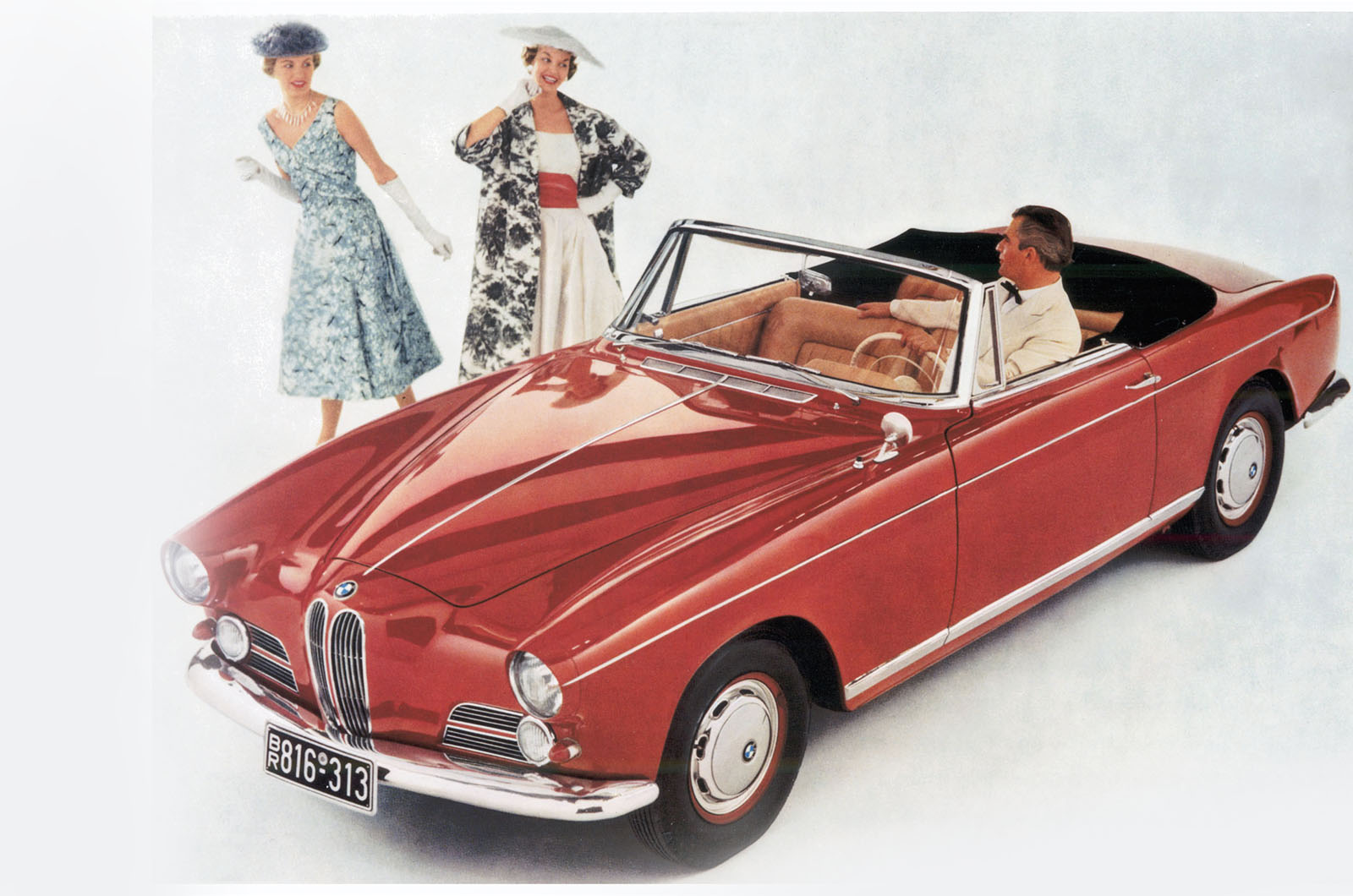 A more civilised but less striking version of the 503. Lovely, but too heavy and expensive to succeed.
1956 - 507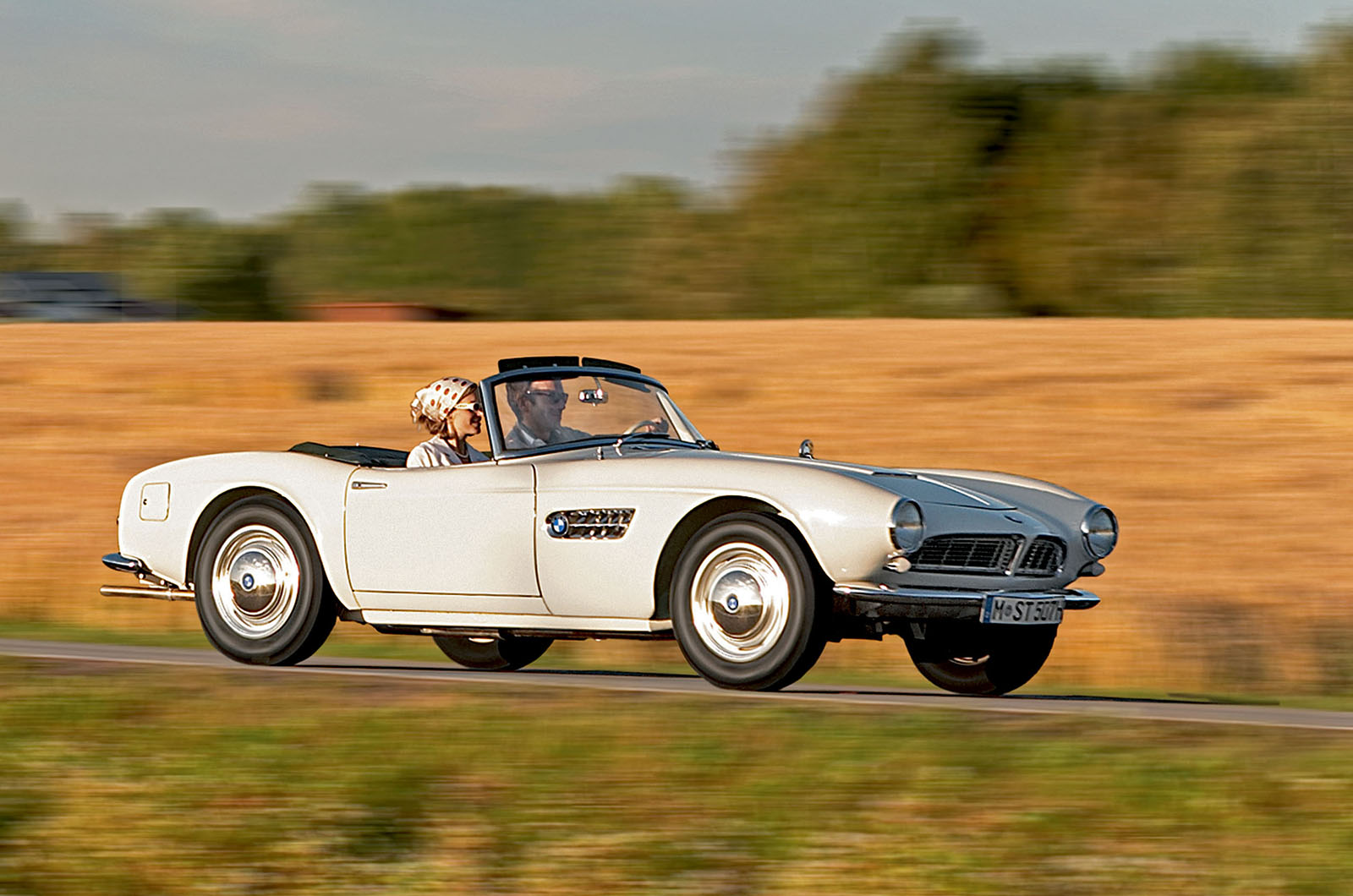 BMW?s answer to the Mercedes-Benz 300SL. 
But despite a bigger engine with more cylinders (a 3.2-litre V8), power and performance were never in the same league as that of the Benz.
Sales were slow, which has made examples of it incredibly valuable today. This is the car that BMW was trying to emulate when it built the Z8.
1957 - 600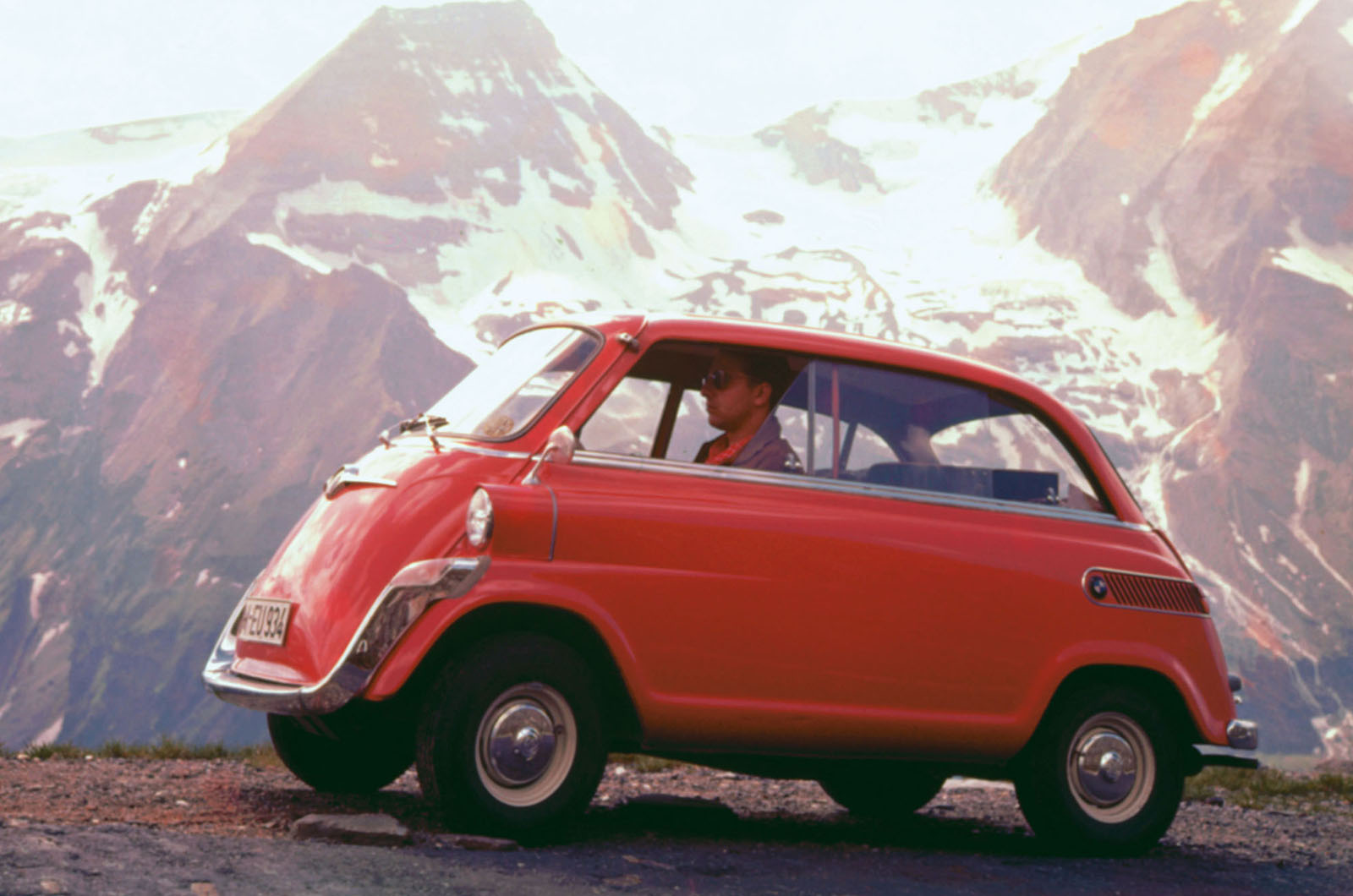 A four-seat Isetta that looked good and went well. Had its introduction not coincided with that of Dante Giacosa?s game-changing Fiat 500, it might have fared a whole lot better in the marketplace than it did.
1959 - 700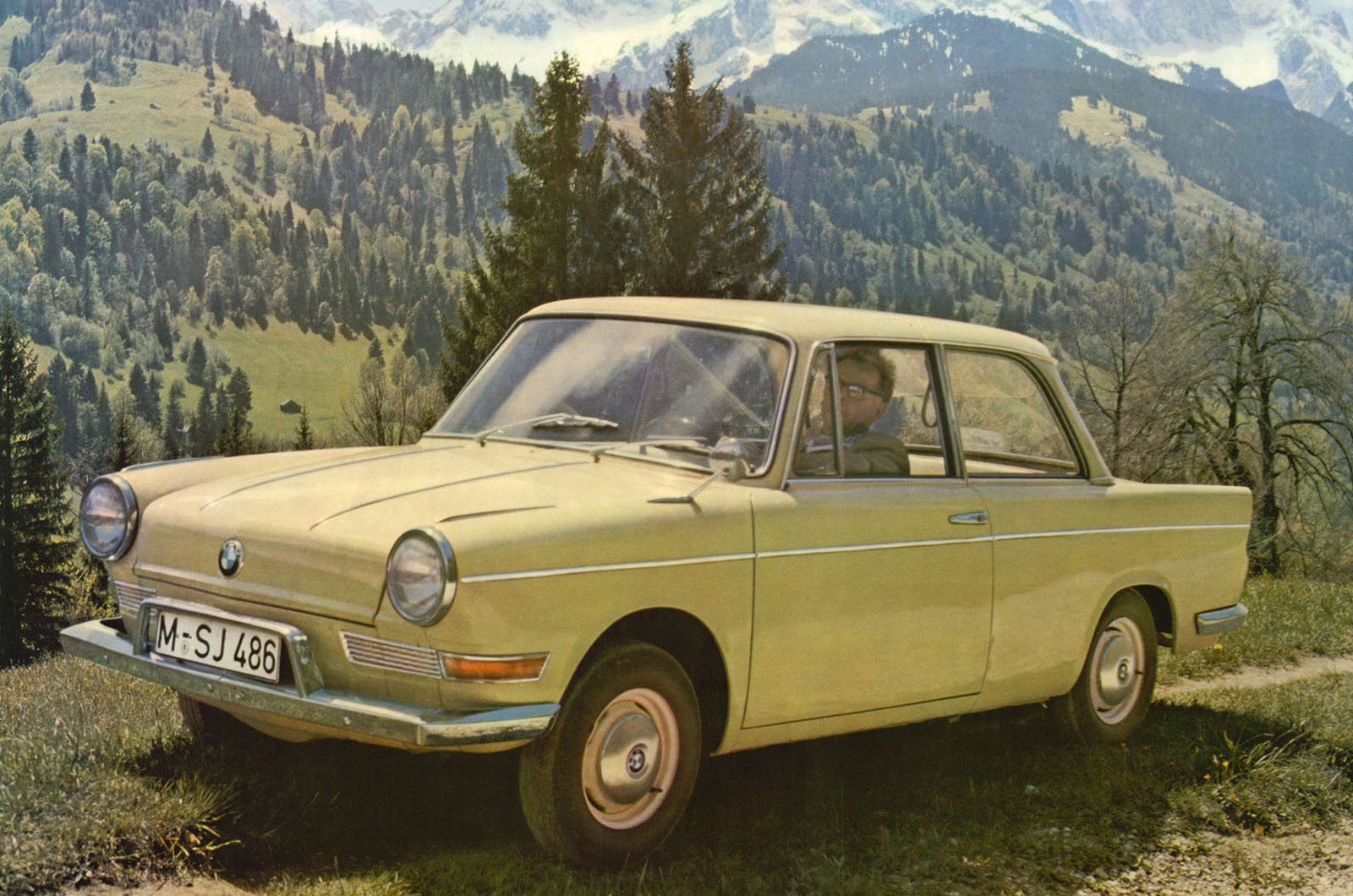 Odd-looking but innovative, the rear-engined monocoque 700 saved BMW when the failures of the 1950s looked likely to bankrupt the company.
1962 - 3200 CS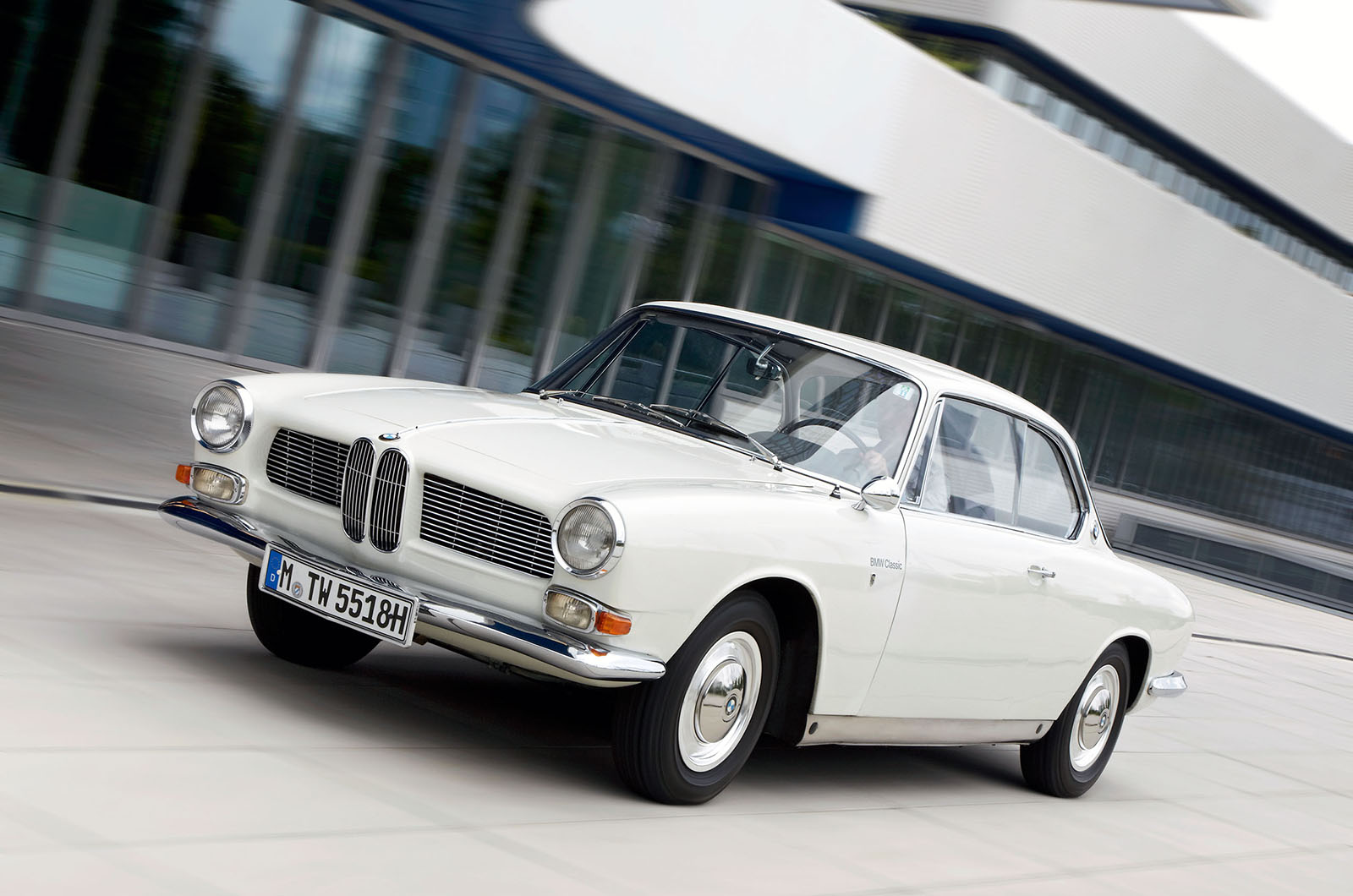 The last of the old-school BMWs. It was attractive but obsolete on its introduction.
1962 - 1500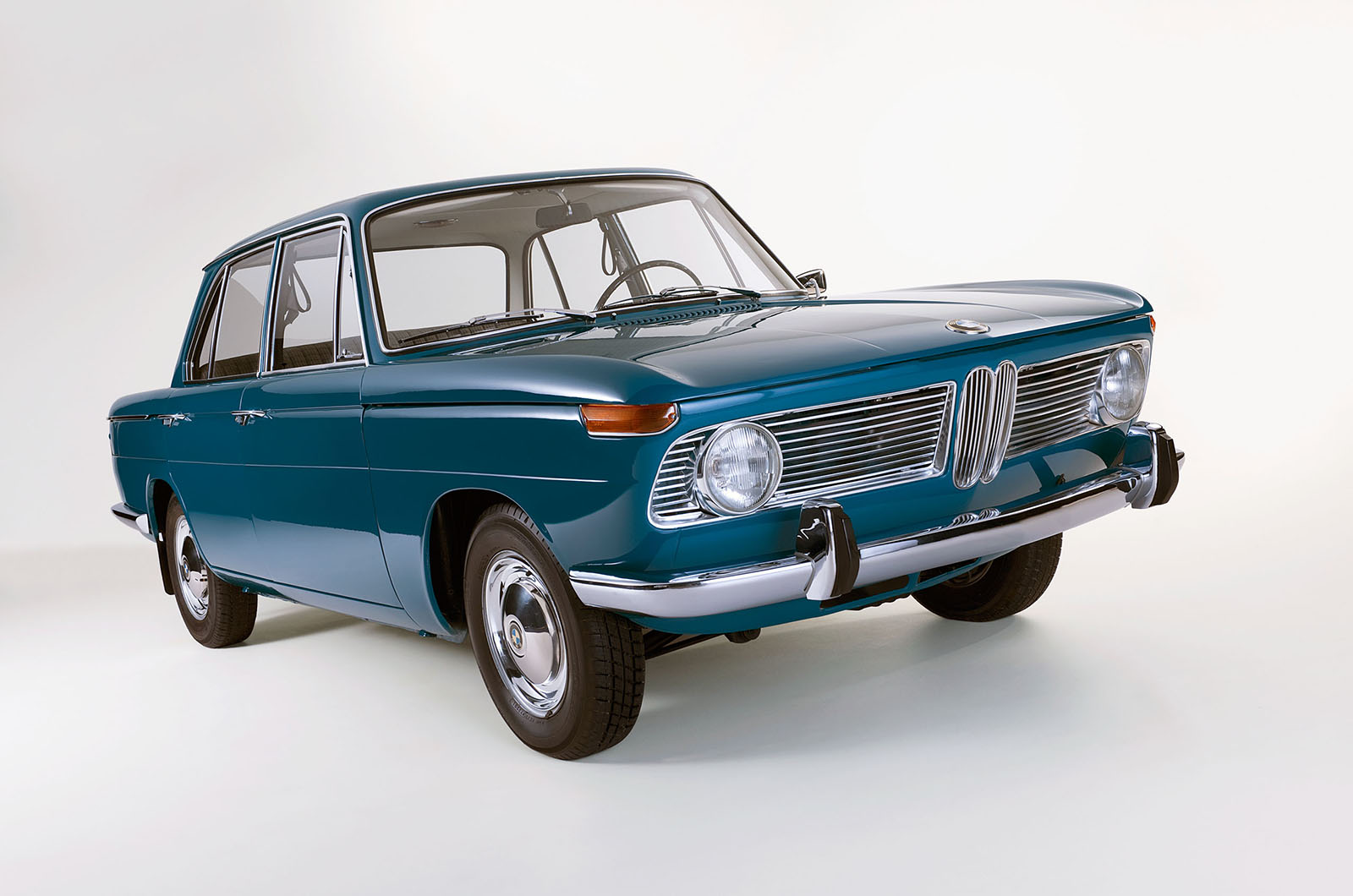 The first of the new-school BMWs.
The journey that led to your 3 Series started right here, making this one of the most critically important cars in the company?s history.
Had it failed, few doubt that BMW would have gone down with it. In fact, it was a roaring success.
This is where the Hofmeister kink, that famous rear pillar design element, came from, too.
1964 - 1800 Ti/SA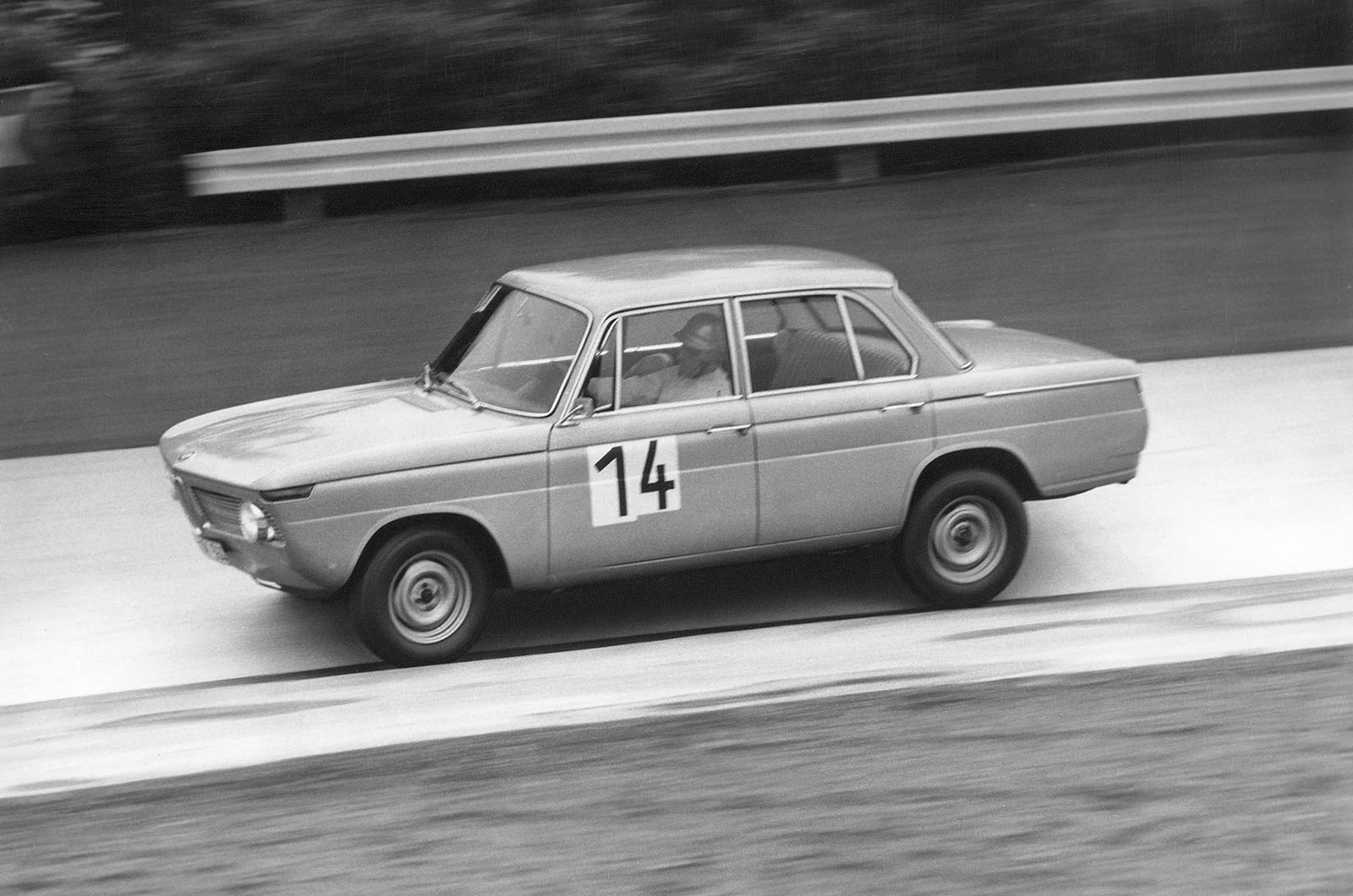 It looked like your gran should drive it, but it could humble Lotus Cortinas on track.
1966 - 1602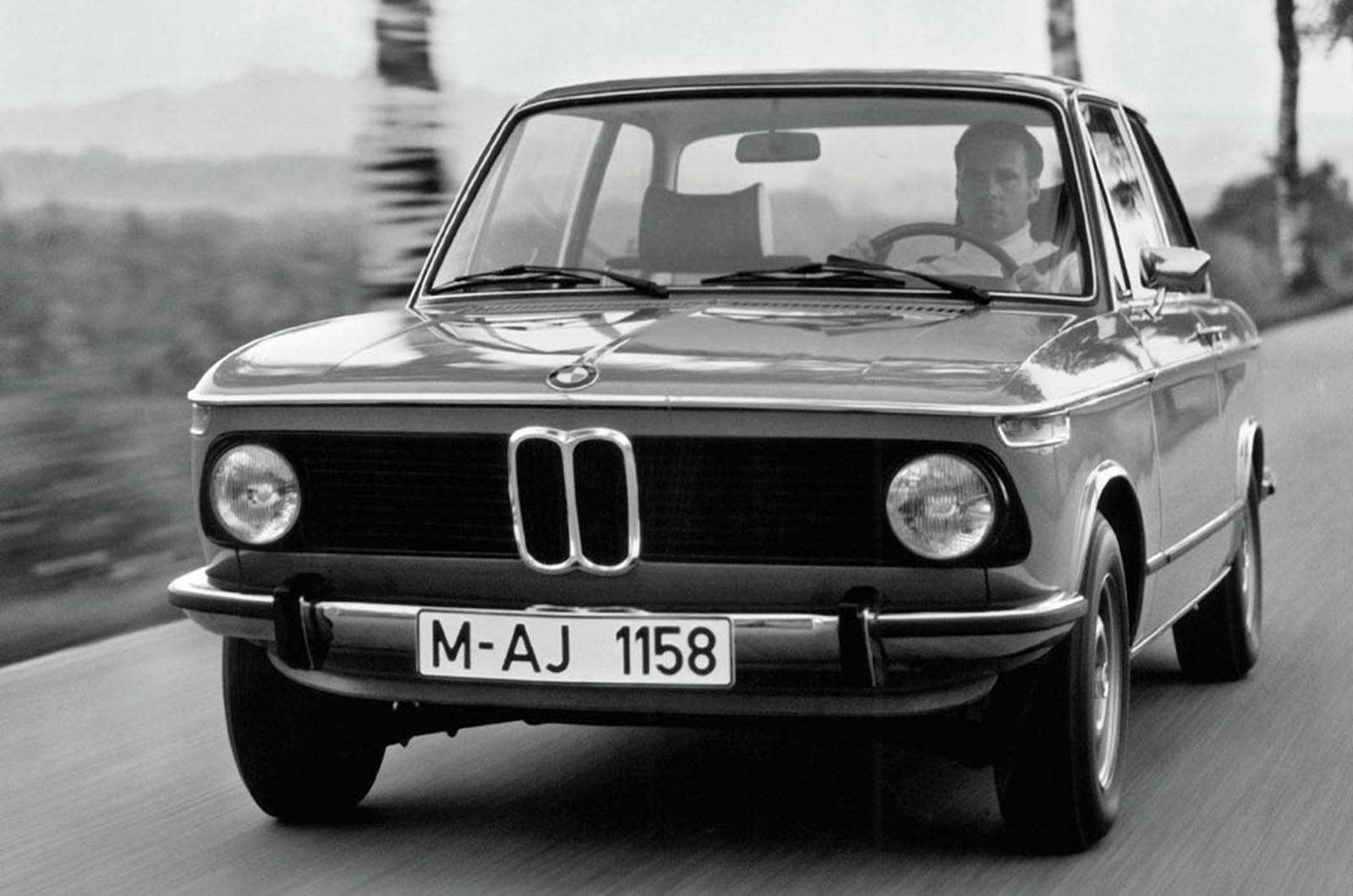 Smaller, lighter and better to drive than the 1500, the two-door 1602 built on its big brother?s success.
1968 - E3 New Six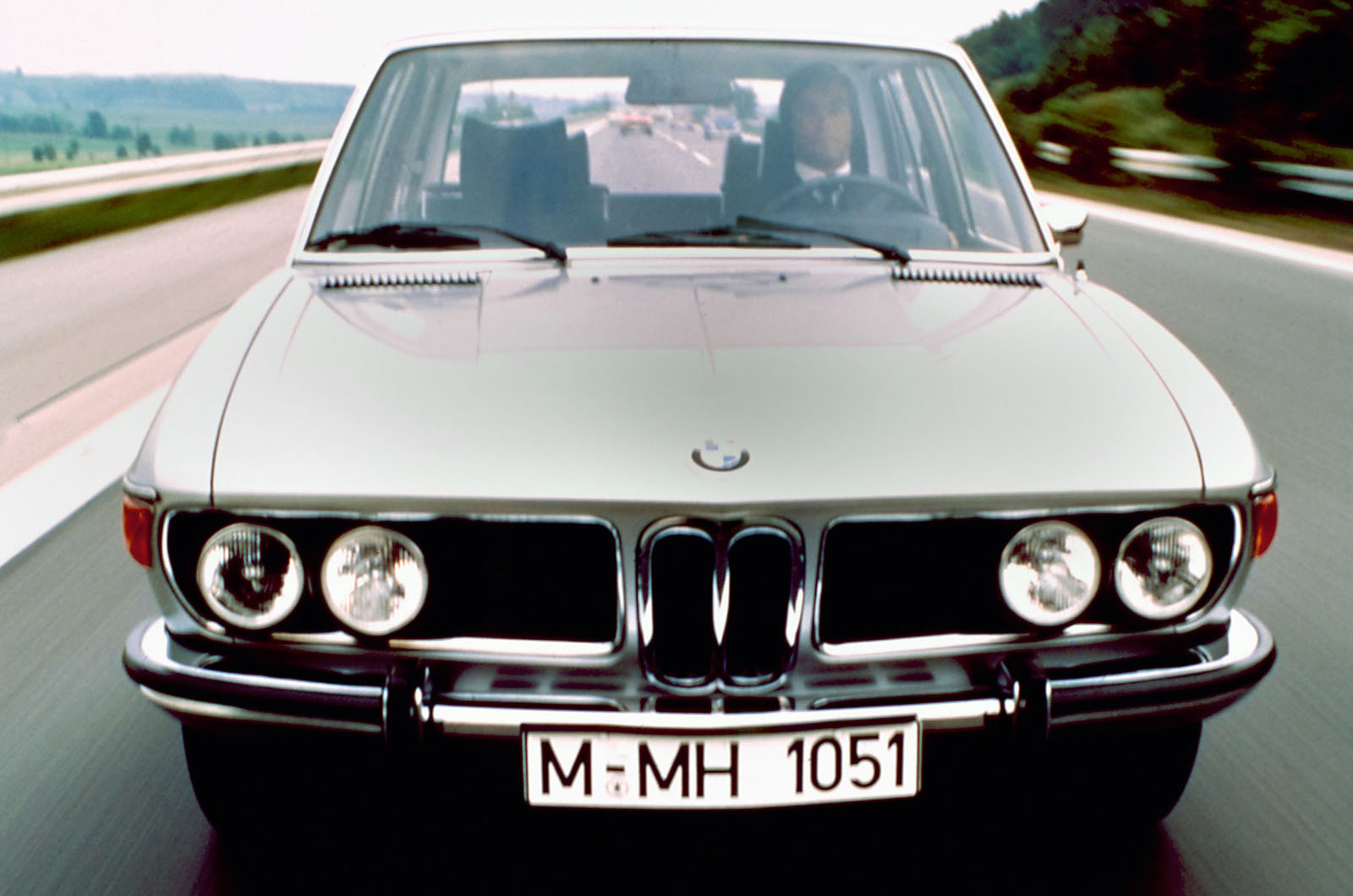 The classic big BMW saloon and a return to silken-smooth six-cylinder engines. ?E? numbers started here.
1971 - 2002 Tii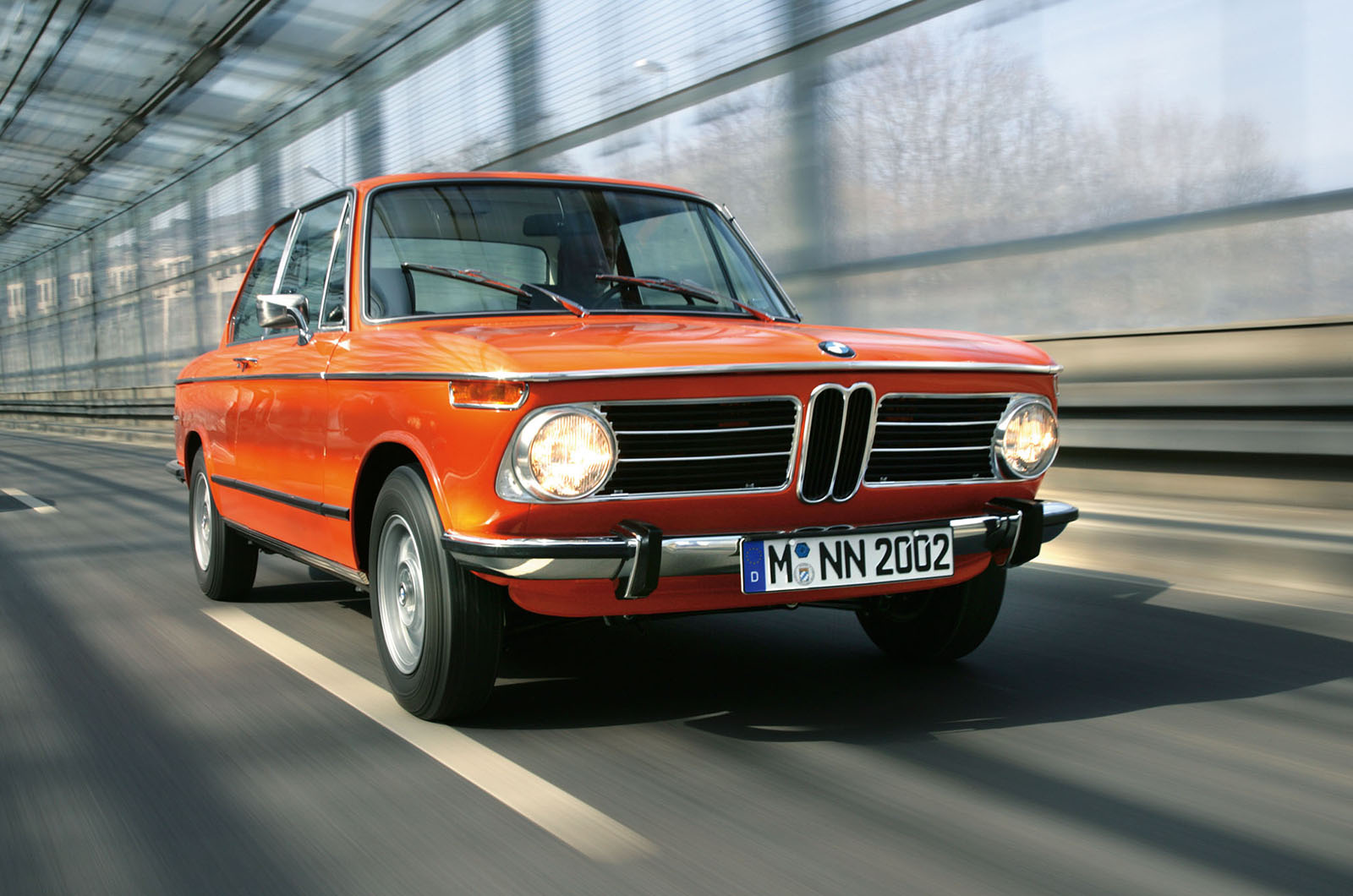 BMW?s first small fast saloon and one of its very best.
1971 - E9 3.0 CSi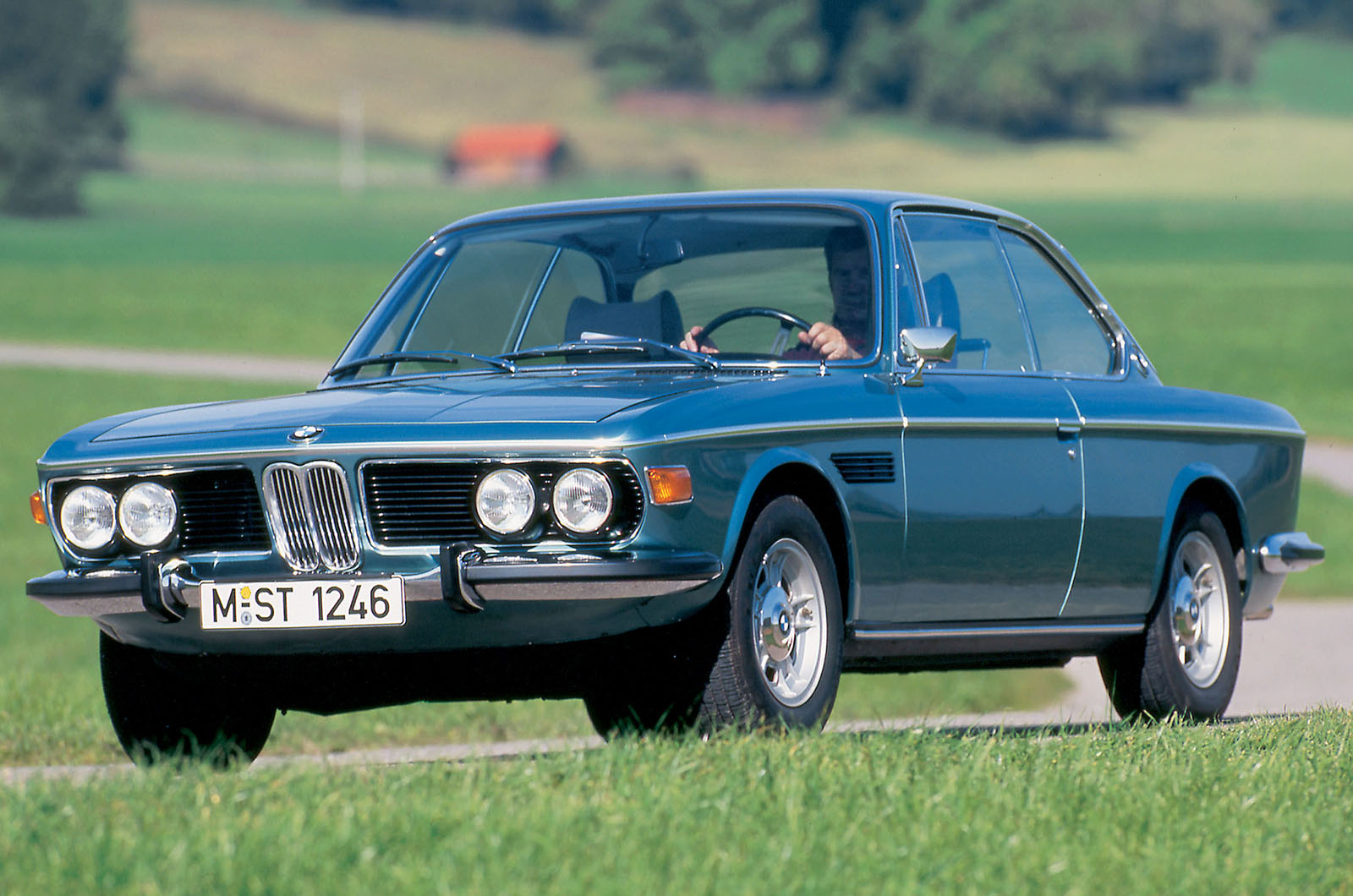 Almost as good as a Bat (see below) for a fraction of the money.
1972 - E9 3.0 CSL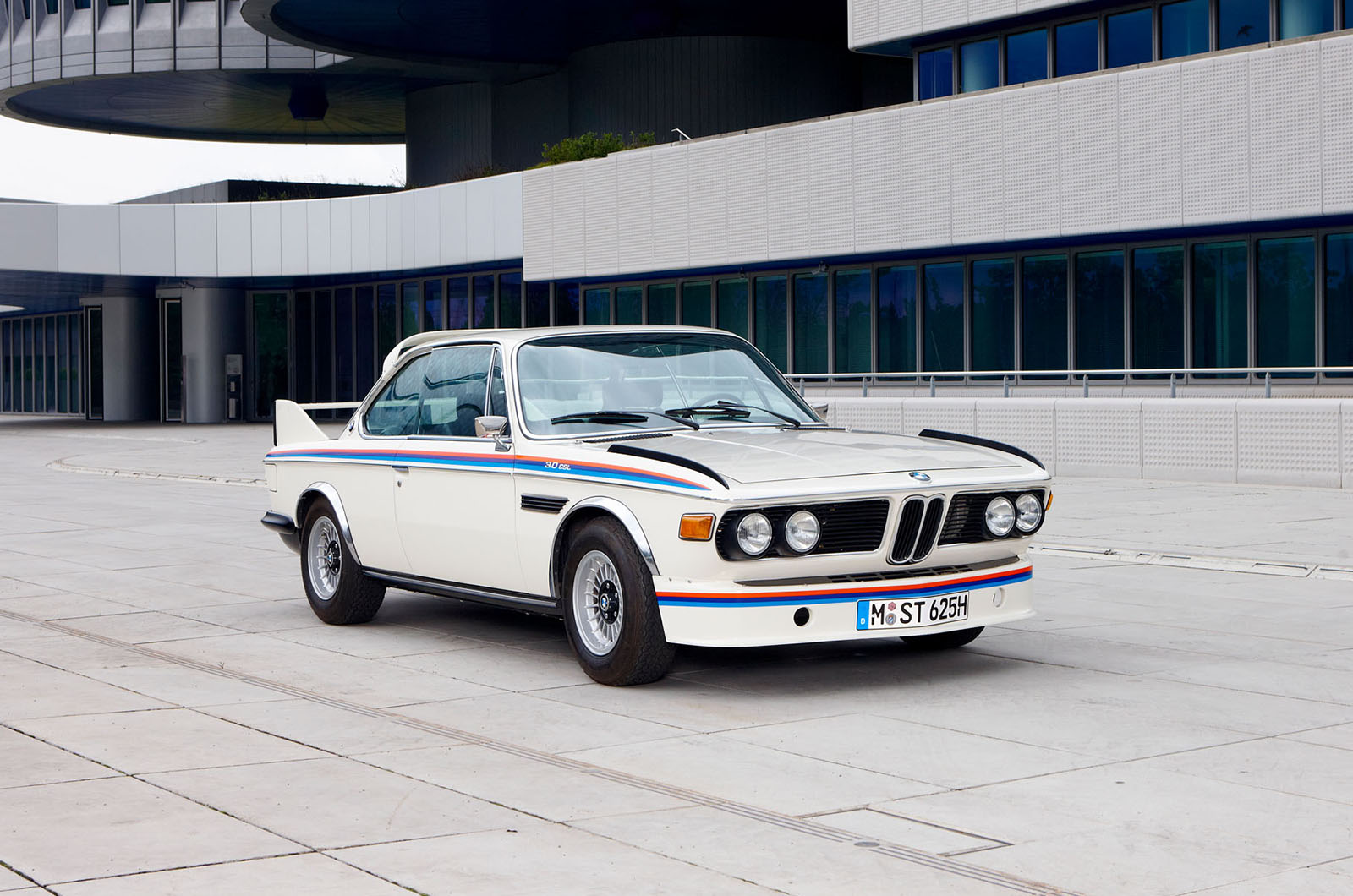 The iconic BMW coupé of its era. It was similar to the CSi but had light panels and an aluminium bonnet, bootlid and doors.
Designed to homologate the racing version, it became a cult car in its own right ? never more so than when BMW fitted a huge rear wing, deep front spoiler and fins on the bonnet to homologate development parts for the race-going model.
These are the components that earned it the Batmobile title.
1973 - E9 3.0 CSL ?Batmobile?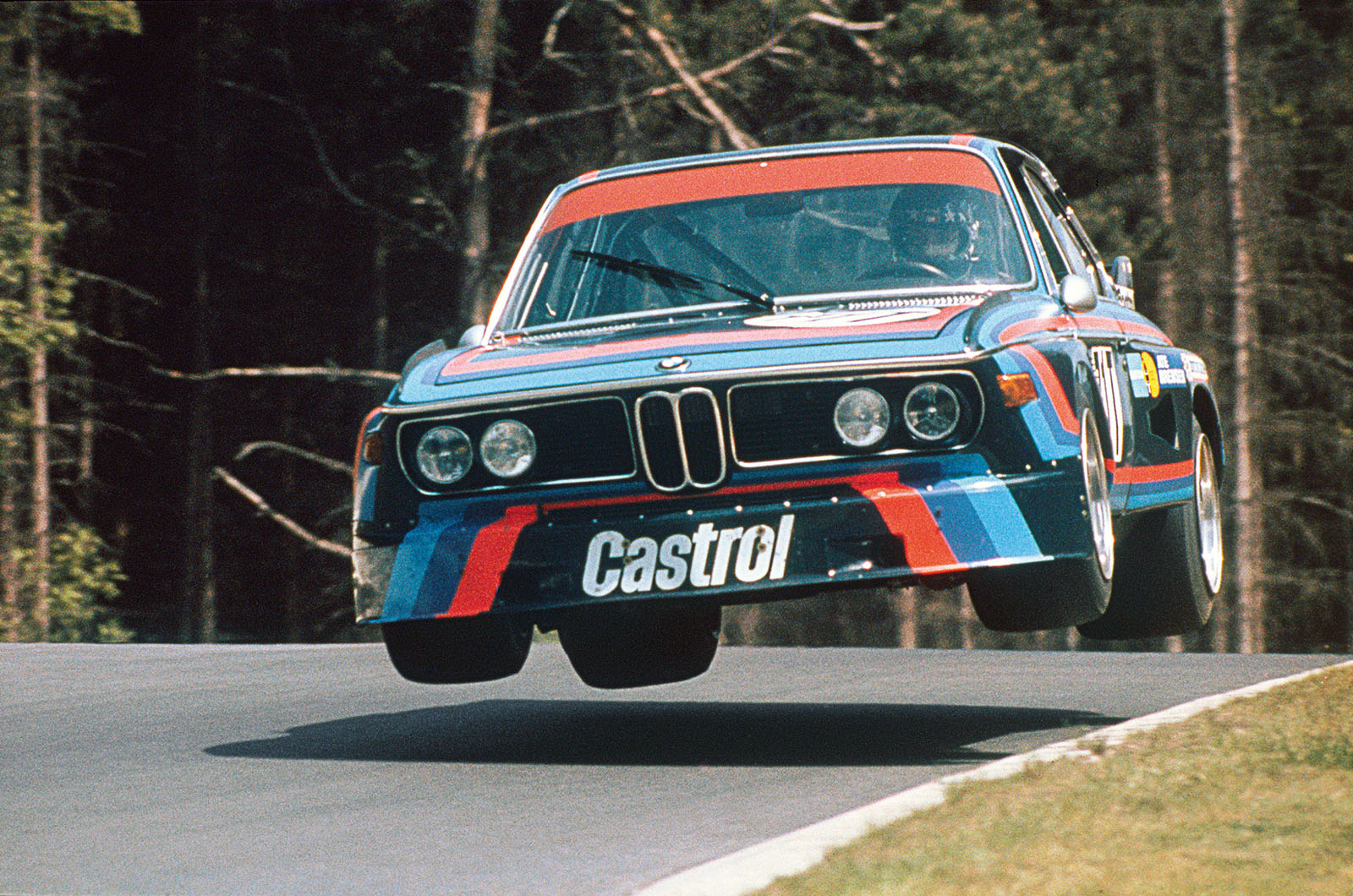 From the 1960s to the 1980s, the European Touring Car Championship was the premier tin-top series in the world. And from 1973 to 1979, the Bat won all but one of them. Enough said.
1974 - 2002 Turbo
Comically unreliable, absurd lag from a pioneering turbo motor, ridiculously tricky to drive fast and still utterly loveable. Worth it for the mirrored ?Turbo? logo on the front spoiler alone.
1975 - E3 3.3 Li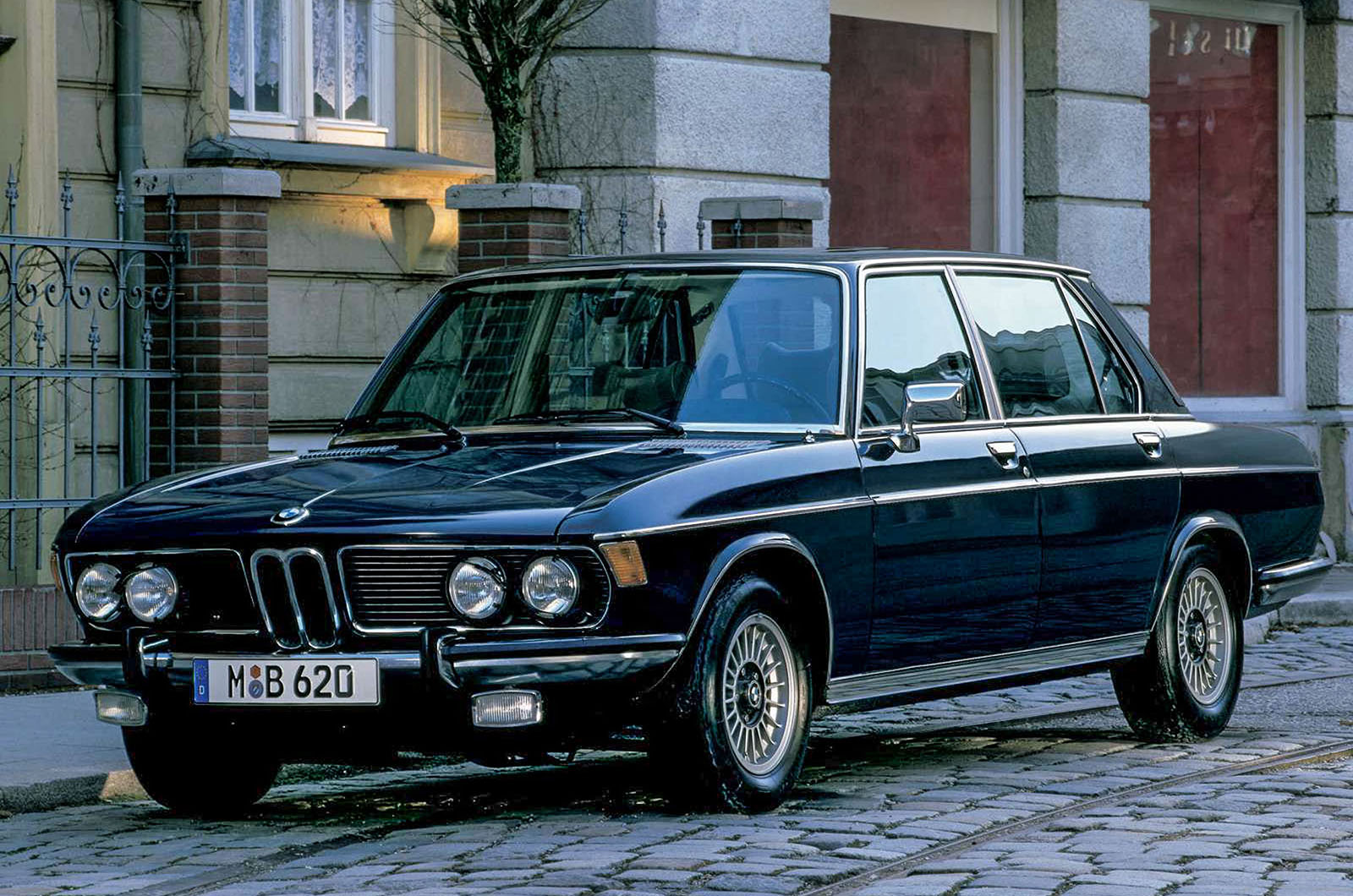 BMW?s best big saloon until the current 7 Series.
1976 - E24 633 CSi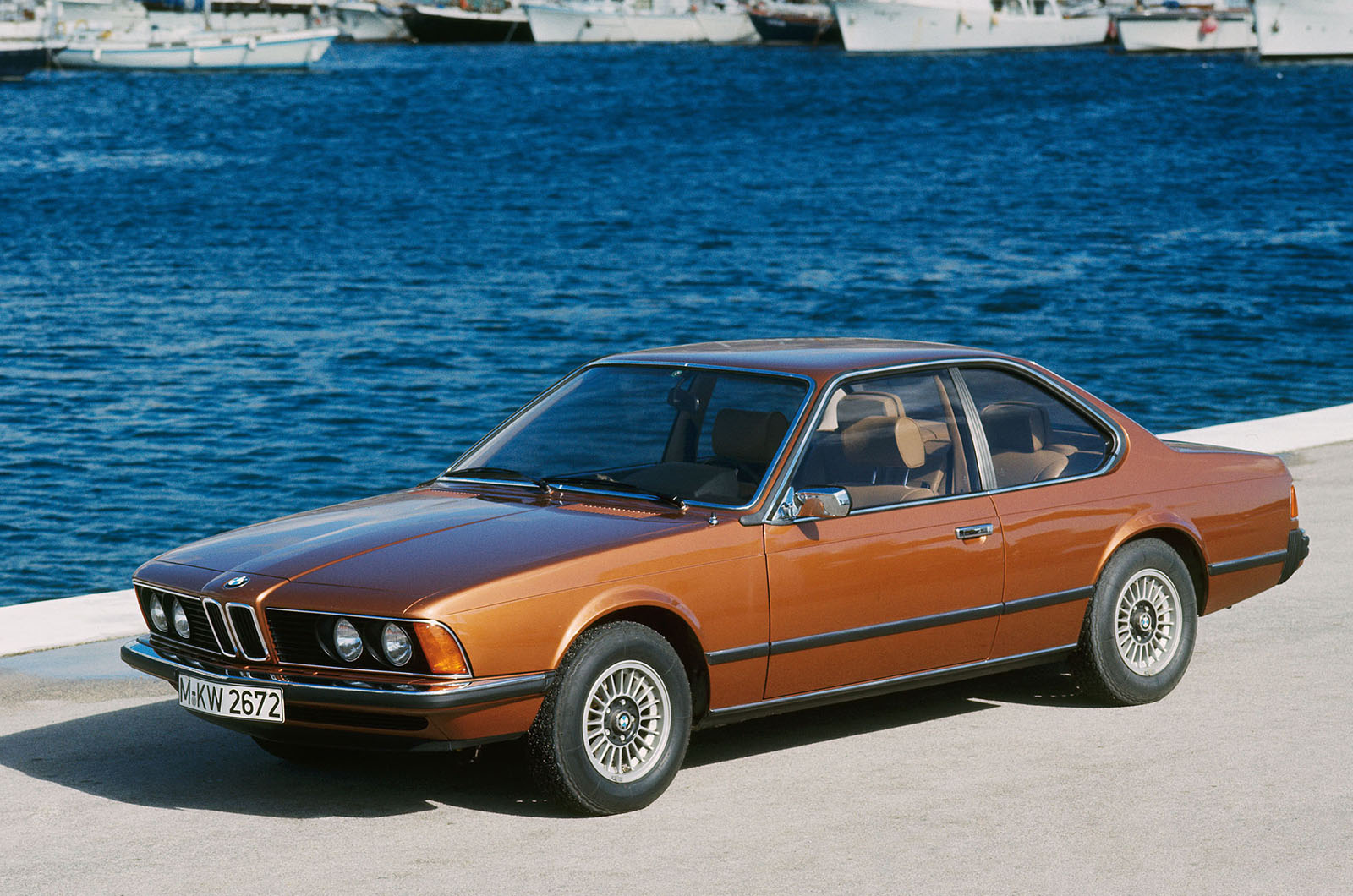 The first 6 Series and a truly delightful GT.
Watch: What is the best BMW ever?
1978 - E12 528i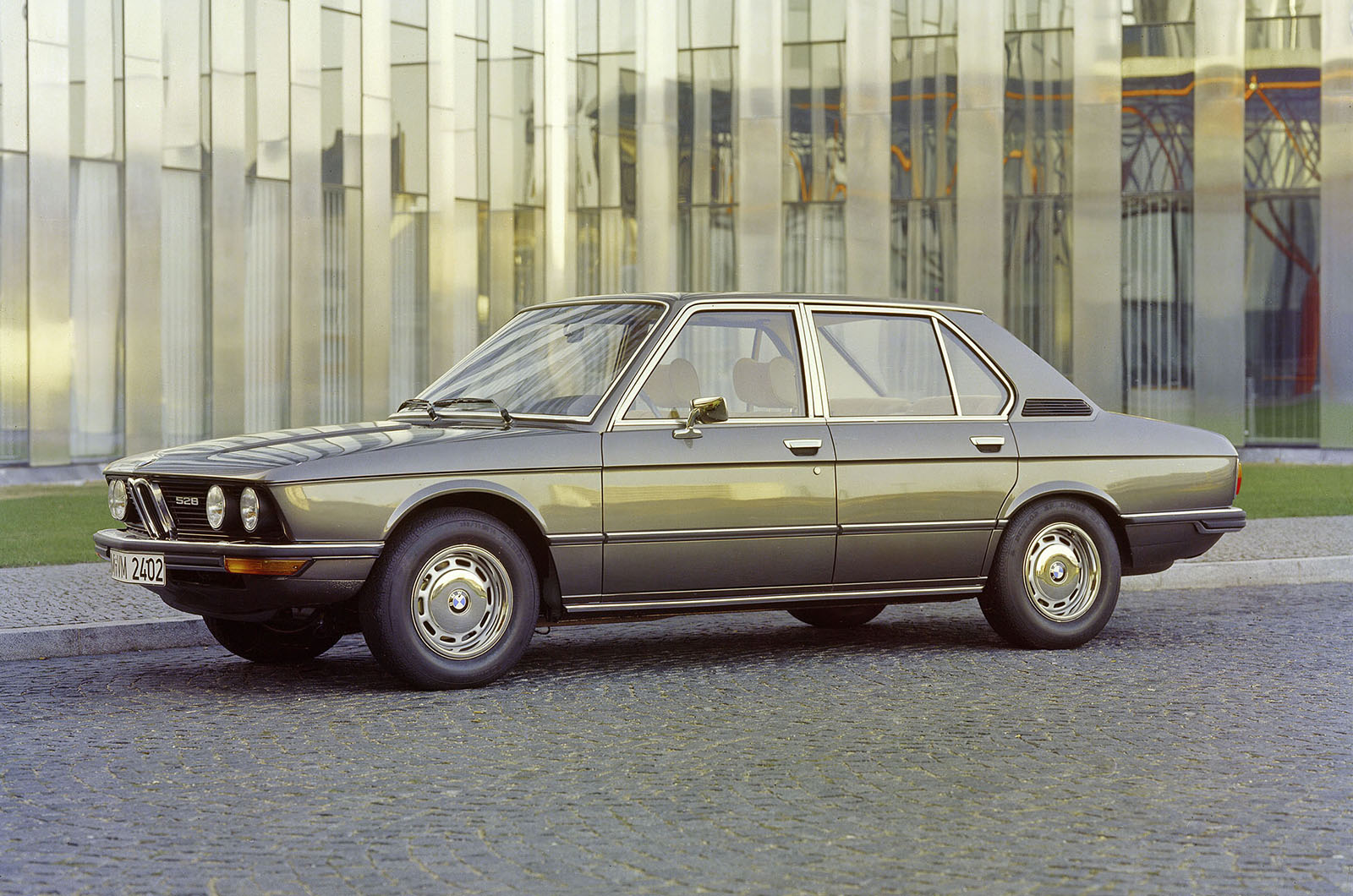 Best of the ?normal? first-gen 5 Series.
1979 - E21 323i
The 3 Series first entered service in 1975, but it was four years later that the fun really began, right here with the powerful 323i and its hilarious handling.
1979 - E23 745i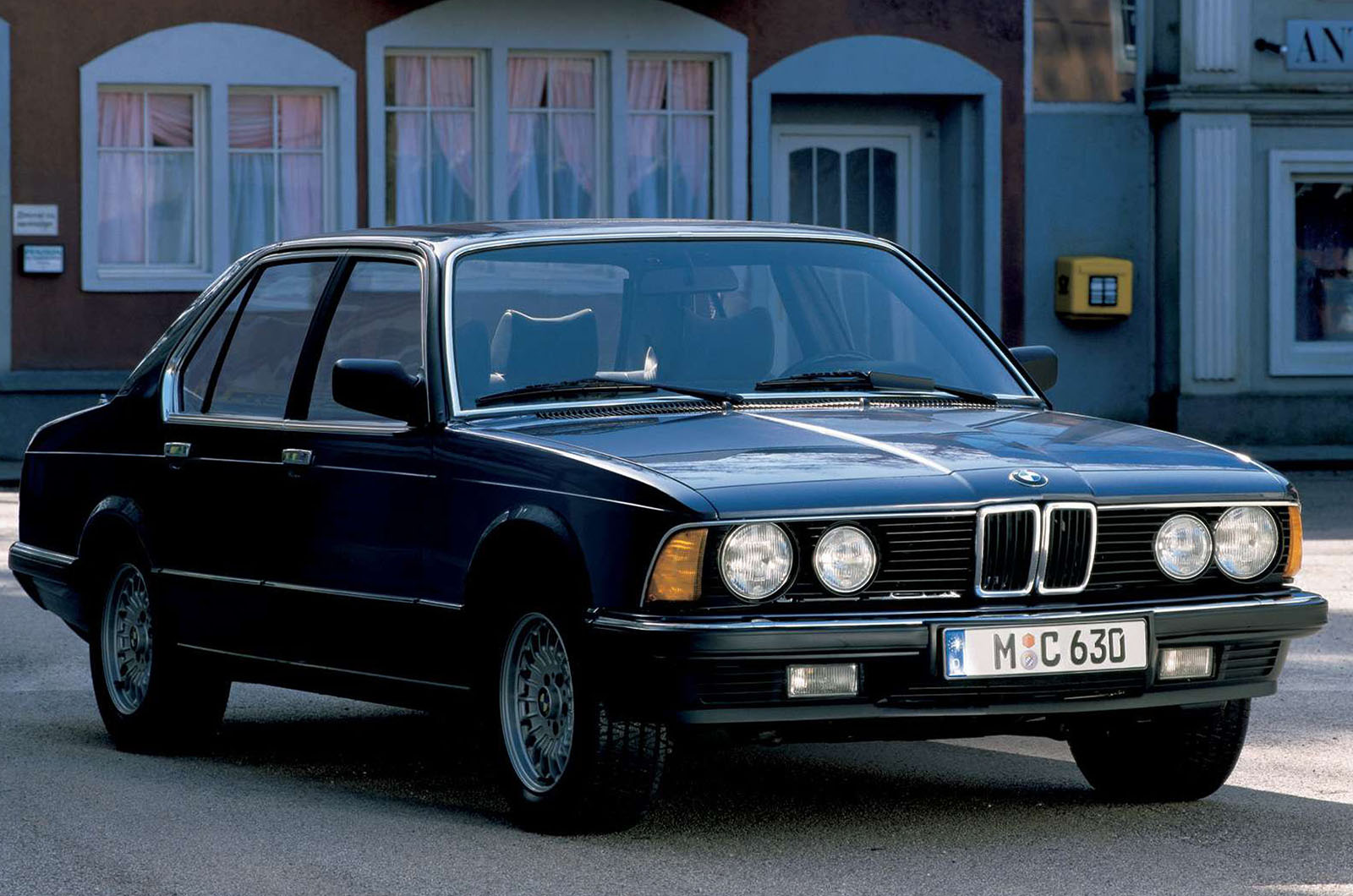 A turbocharged 7 Series, sold sadly in left-hand drive markets only because the turbo would have got in the way of the right-hand drive steering box.
1979 - Procar
The racing M1, used for two seasons as dodgems by Formula 1 drivers as grand prix curtain raisers.
1980 - E12 M535i
The fun starts to get serious: a 3.5-litre engine with a Motorsporttuned chassis.
1981 - E28 520i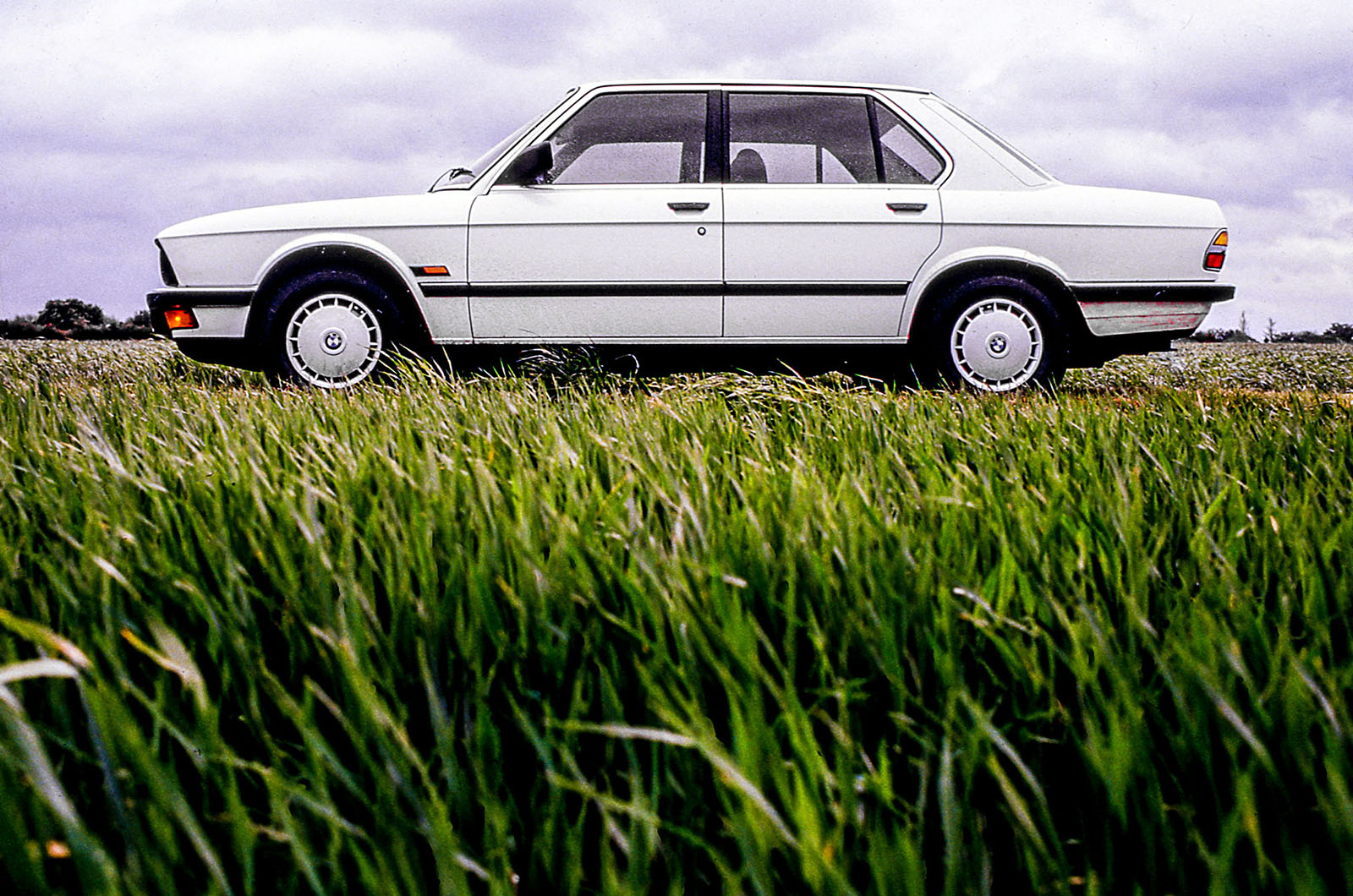 This was a slow but super-smooth second-gen 5 Series.
1983 - E24 M635 CSi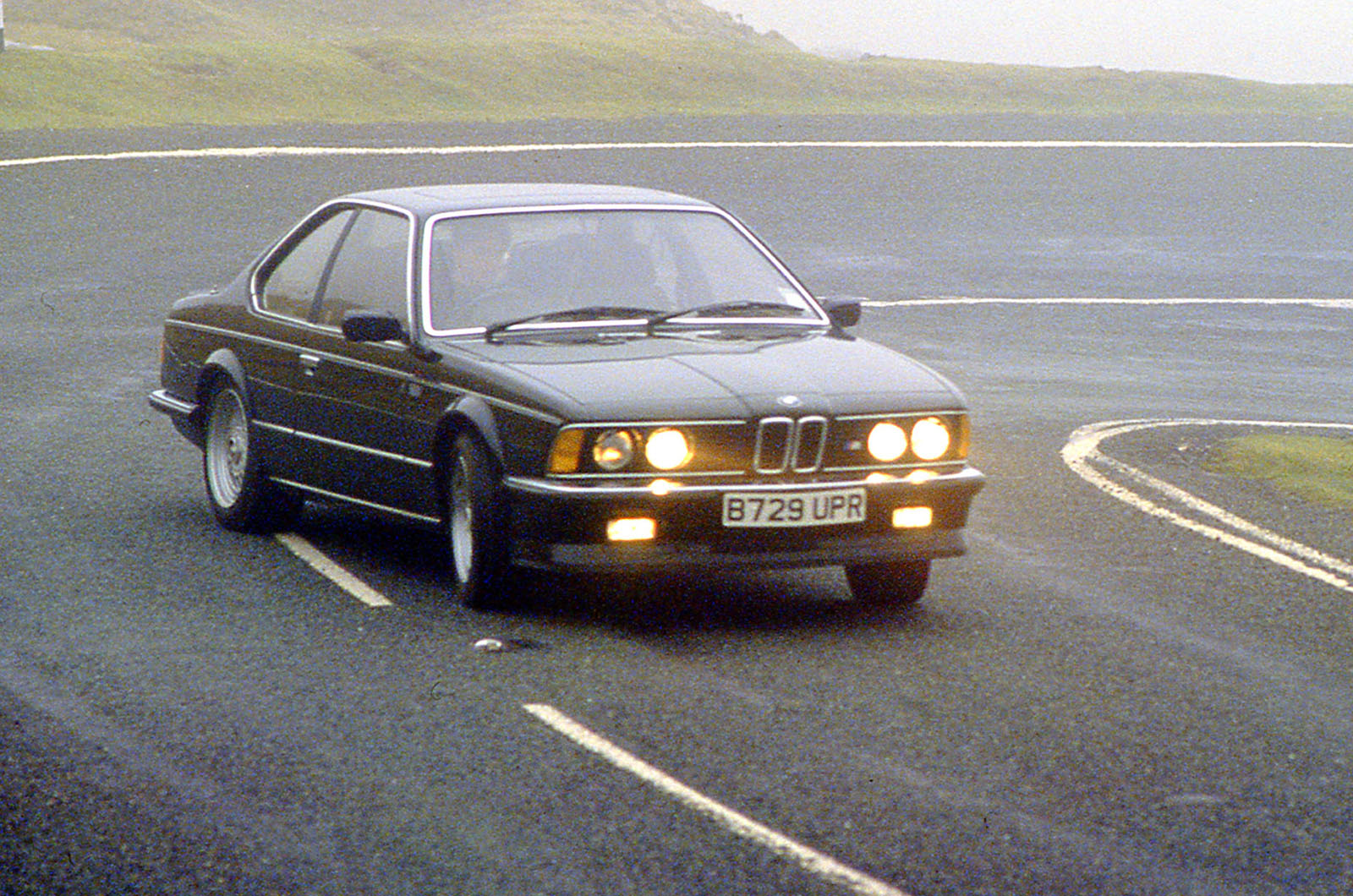 One of BMW?s finest: a tuned M1 engine in the brilliant 6 Series chassis. A driving and GT dream.
1984 - 635 CSi DTM
Won the inaugural DTM (German touring car) championship, driven by Volker Strycek.
1985 - E28 M5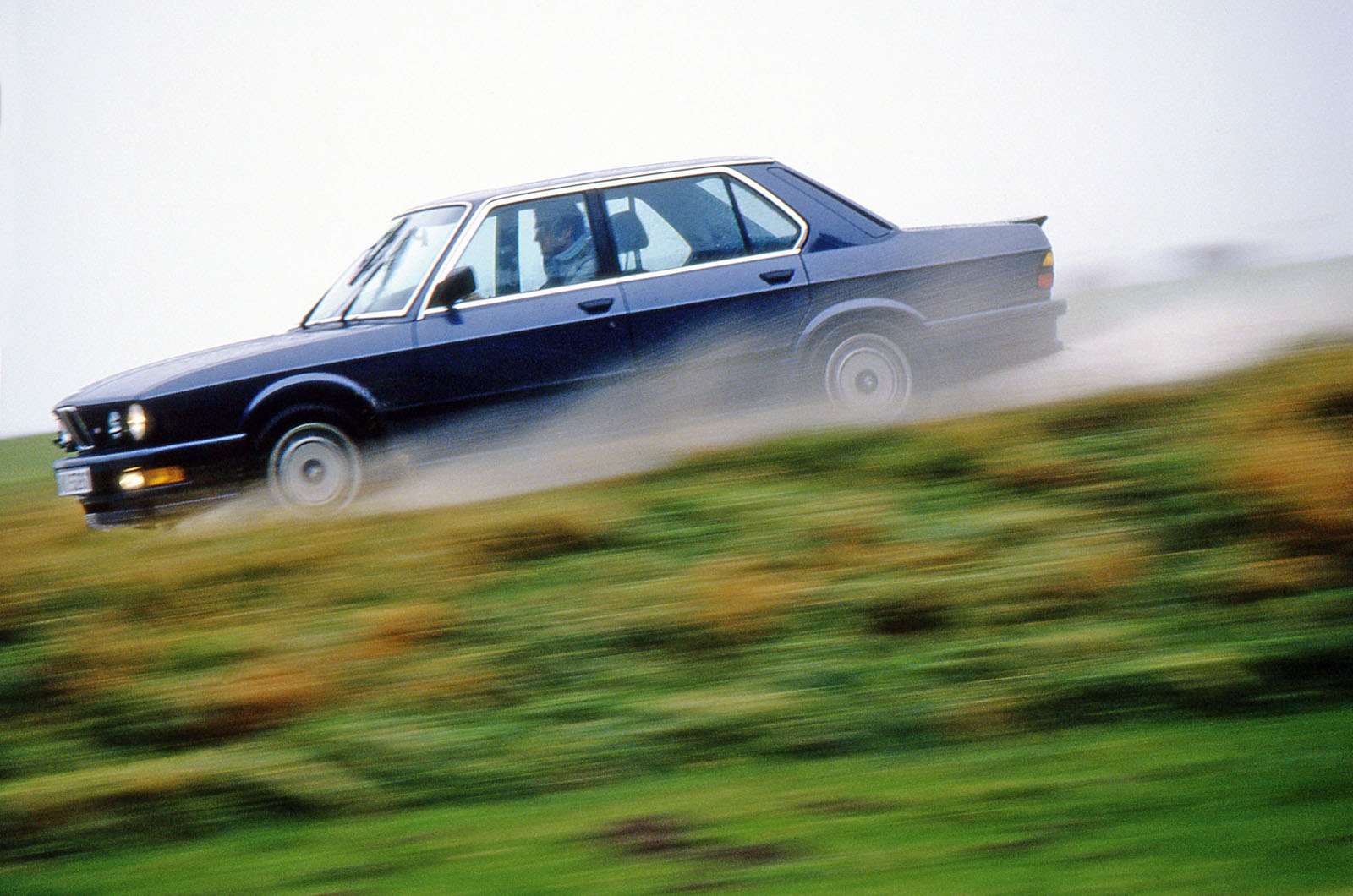 Perhaps BMW?s greatest Q-car, a 286bhp missile that looked very little different from a 520i. A world-class wolf in sheep?s clothing.
1987 - E30 325i Touring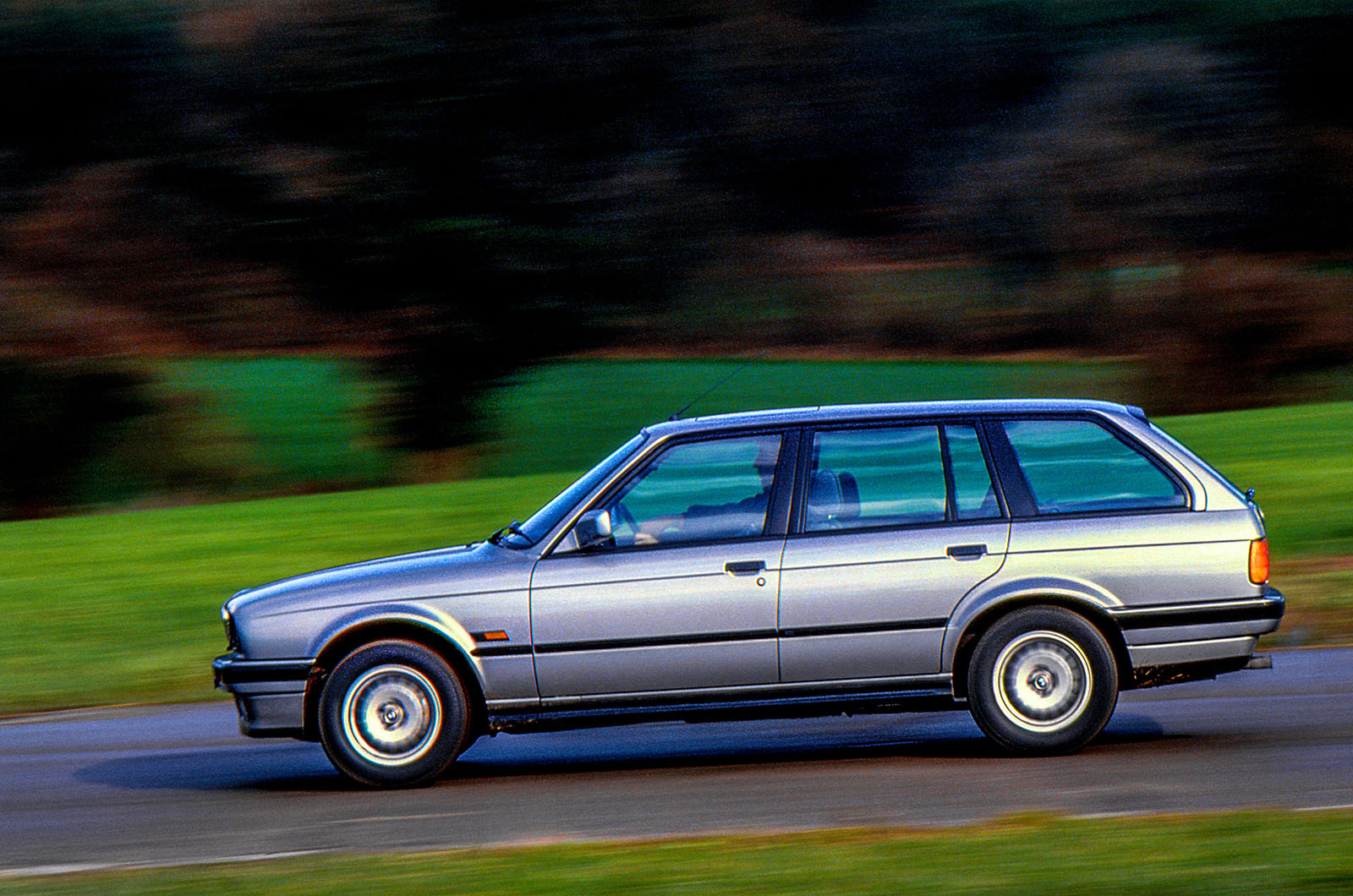 Rubbish as a wagon, but most drivers were too busy having fun to care.
1988 - E34 535i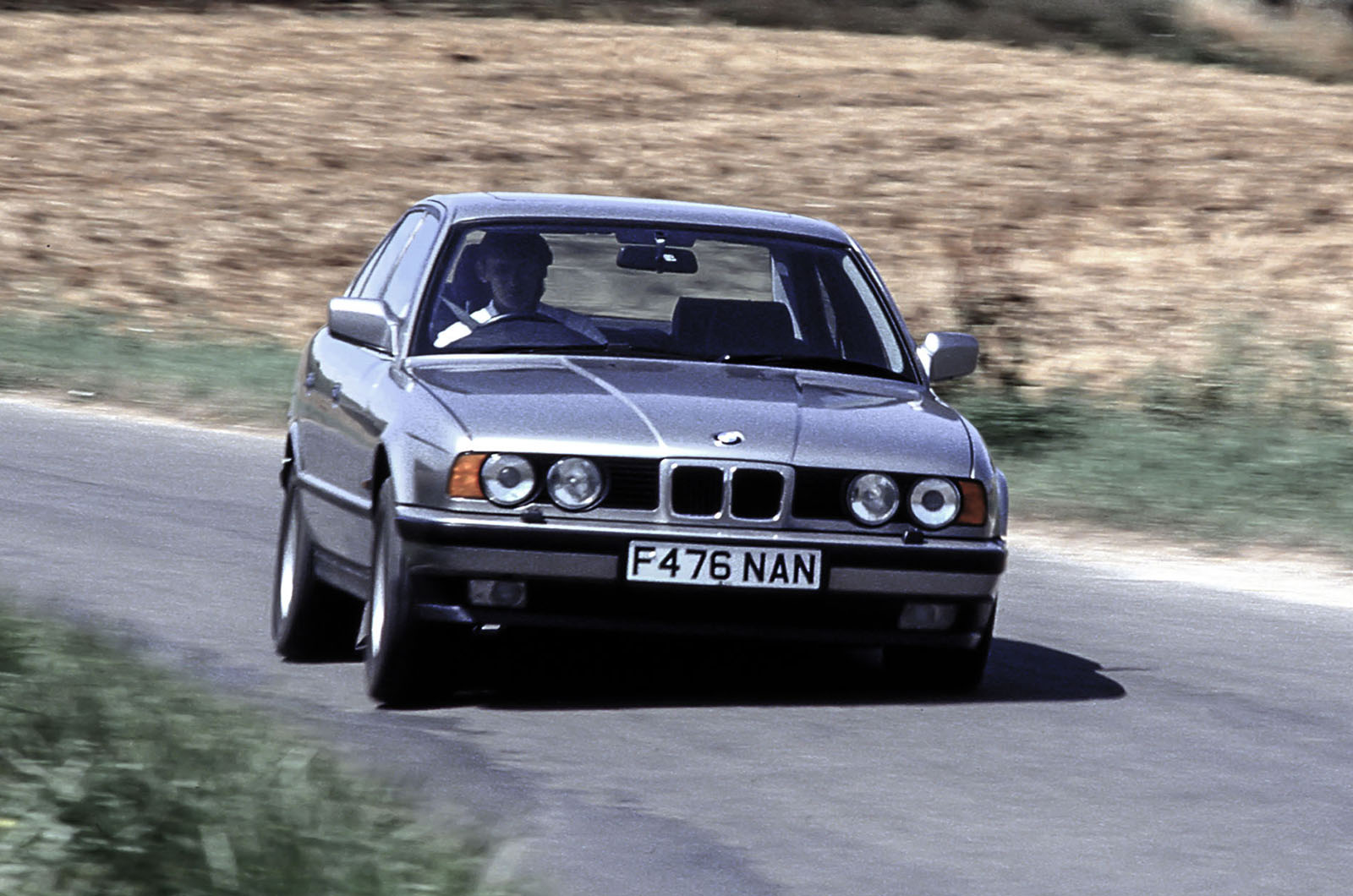 Most impressive and entertaining standard sports saloon of its era.
1989 - E30 M3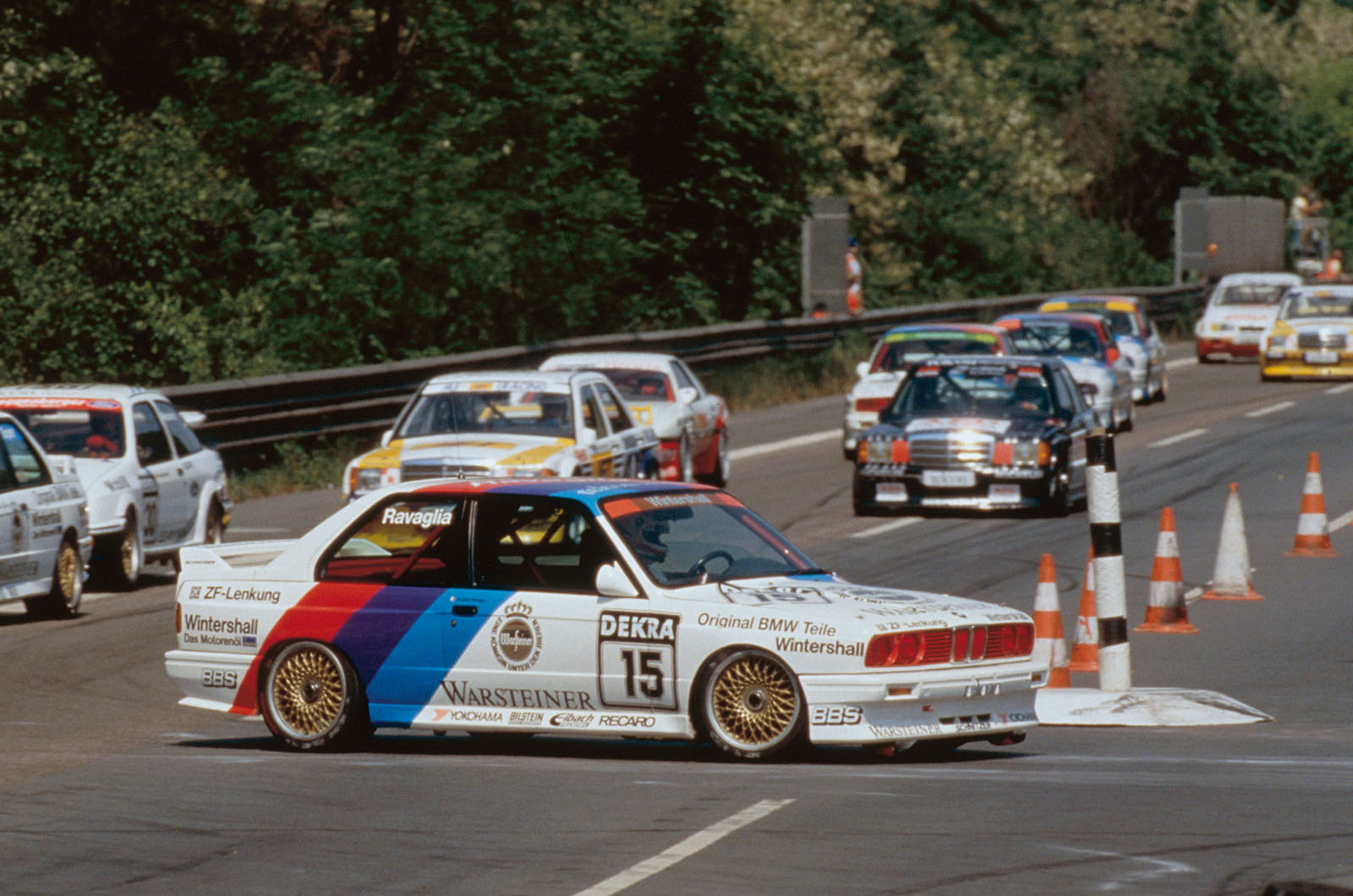 Won the DTM with Roberto Ravaglia at the wheel and spawned a limitededition road car.
1989 - Z1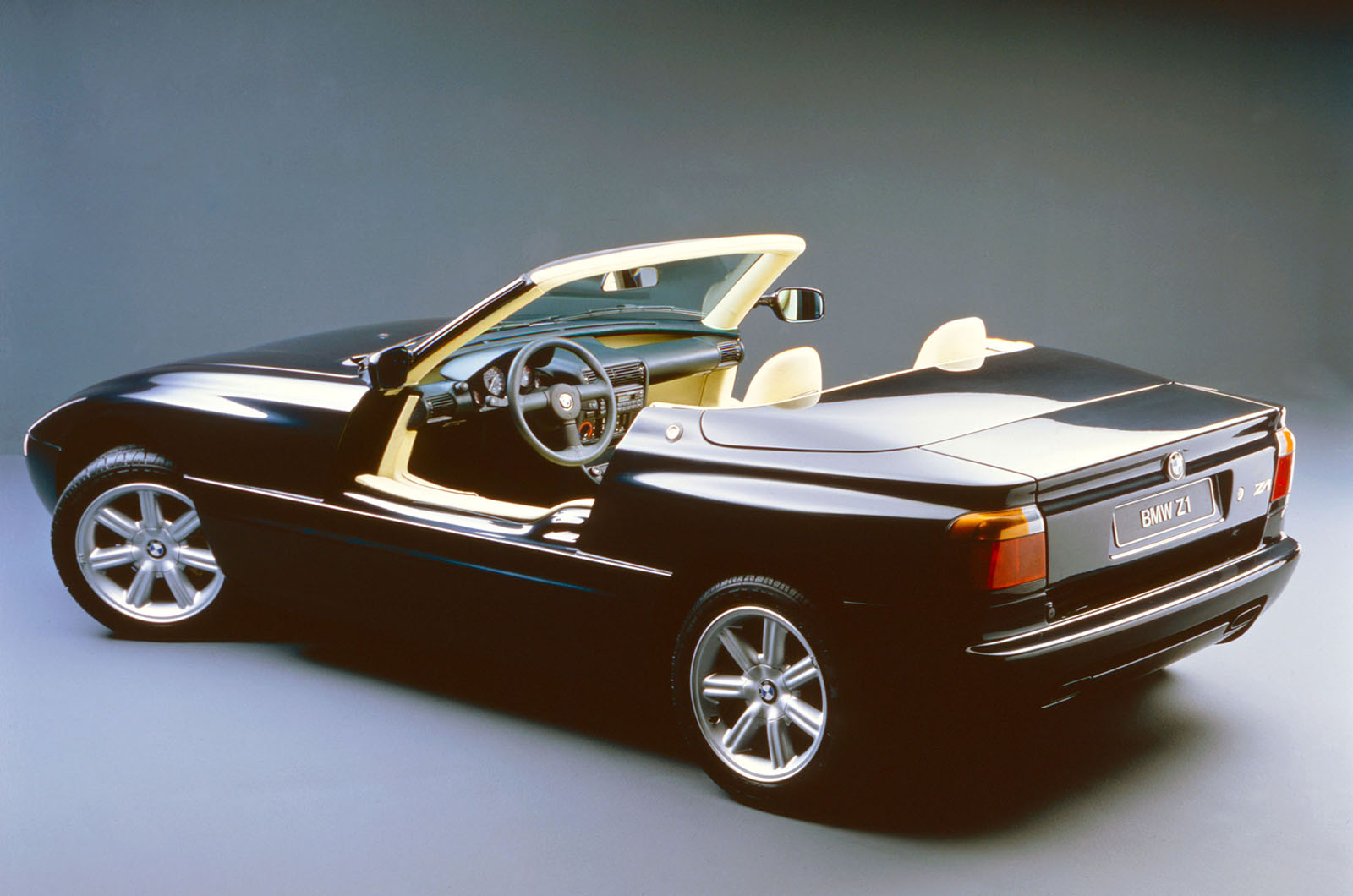 Worth it for the doors by themselves.
1990 - E36 318i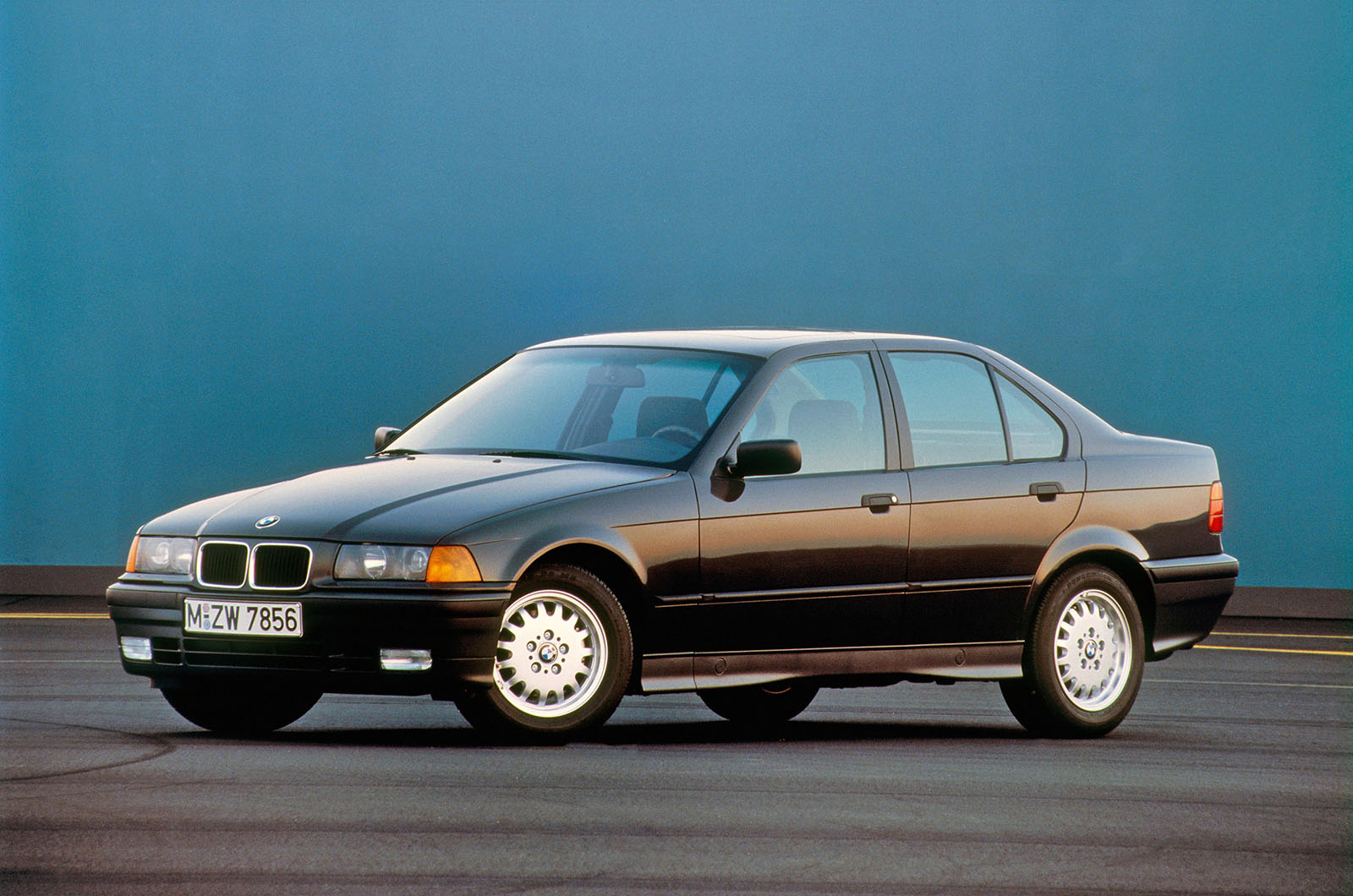 Improved the lot of the budgetconscious long-distance driver like few before or since.
1991 - E30 M3 Evolution 2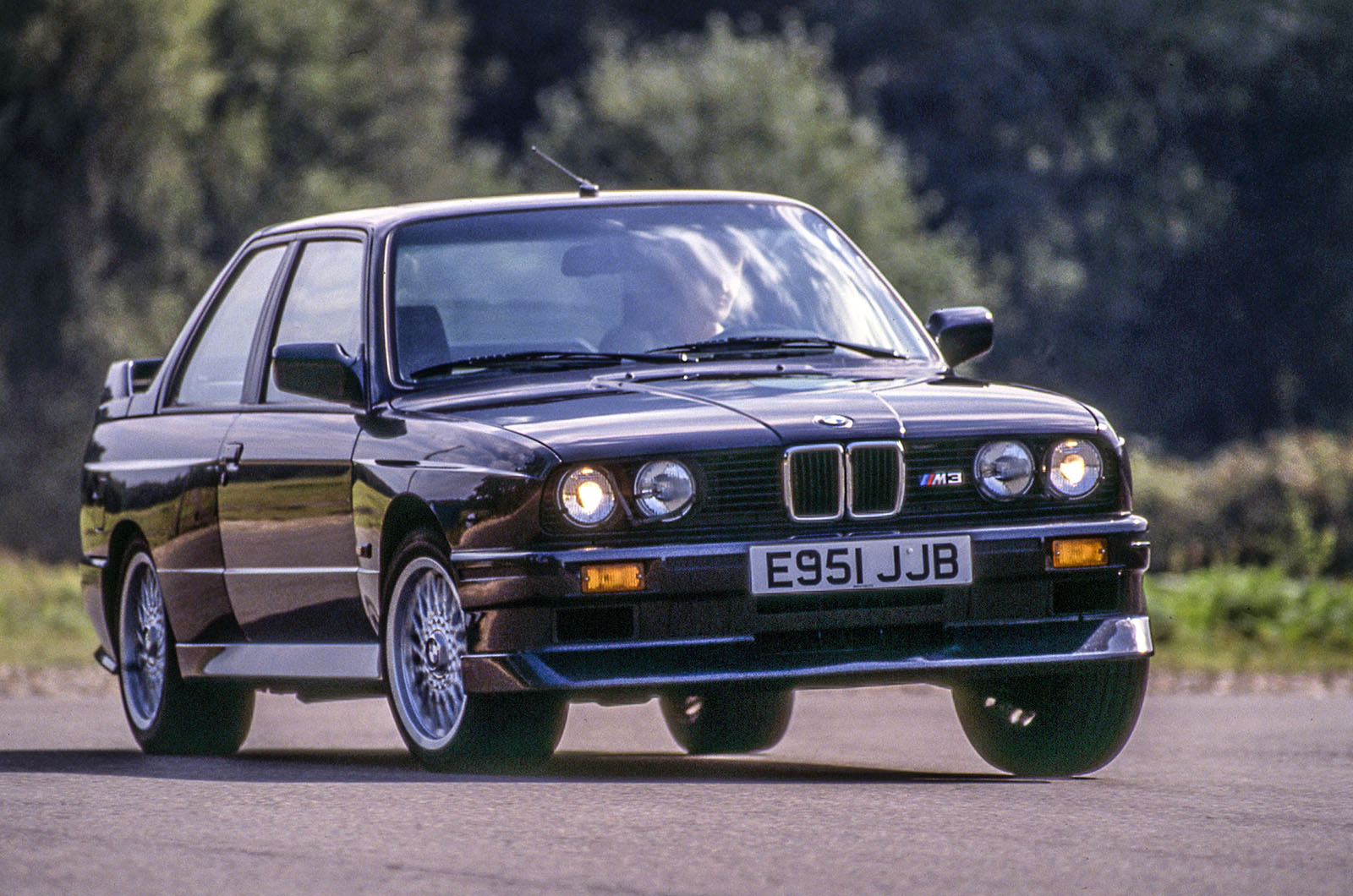 The ultimate original M3 with a 2.5-litre motor. Rare today and deservedly expensive.
1991 - E34 M5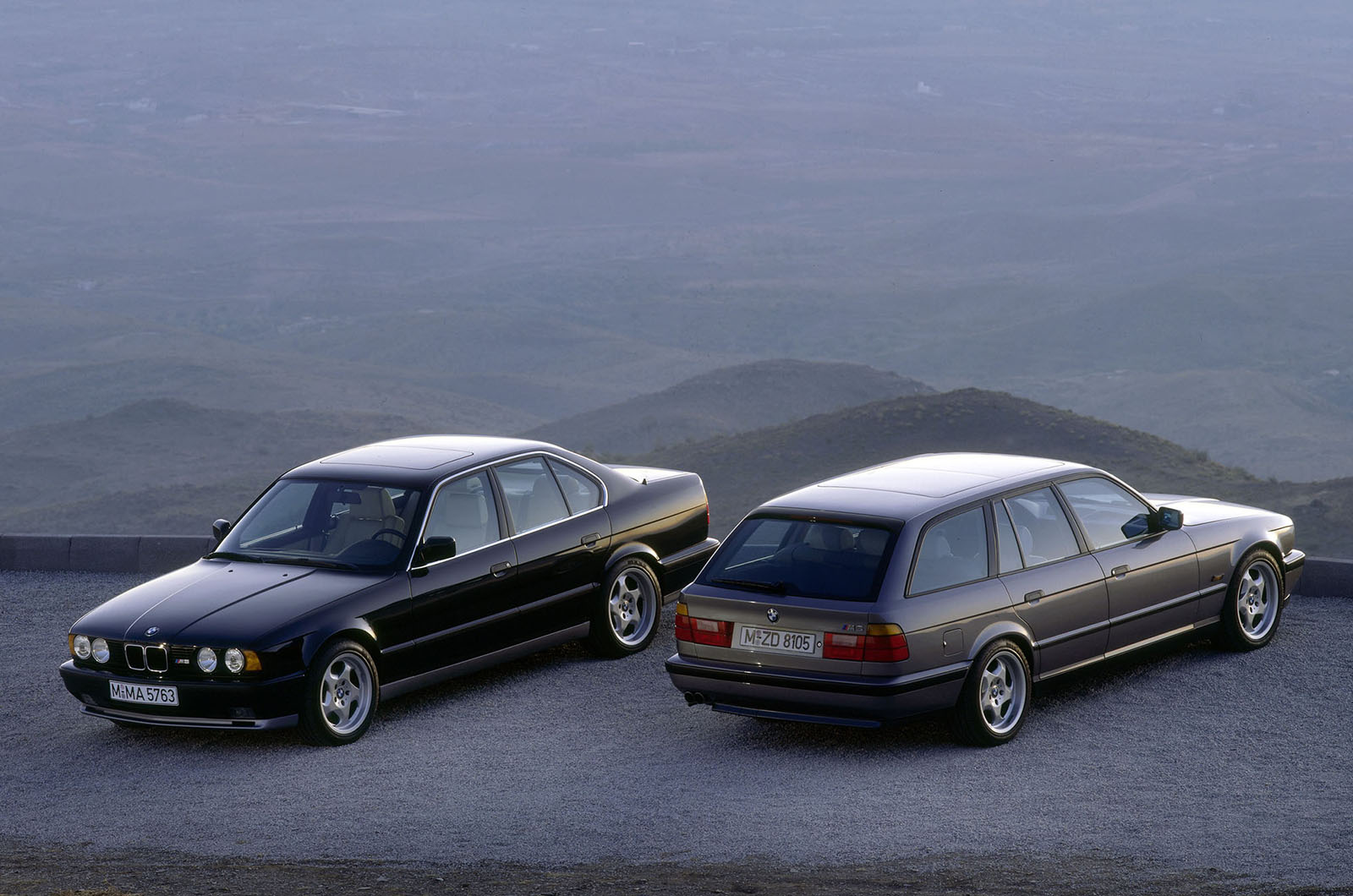 Still rated by many as the best M5, ourselves included. Another close contender for our top five.
1992 - E34 M5 Touring
The original M5 estate, left-hand drive only. A rare pleasure.
1992 - E31 850 CSi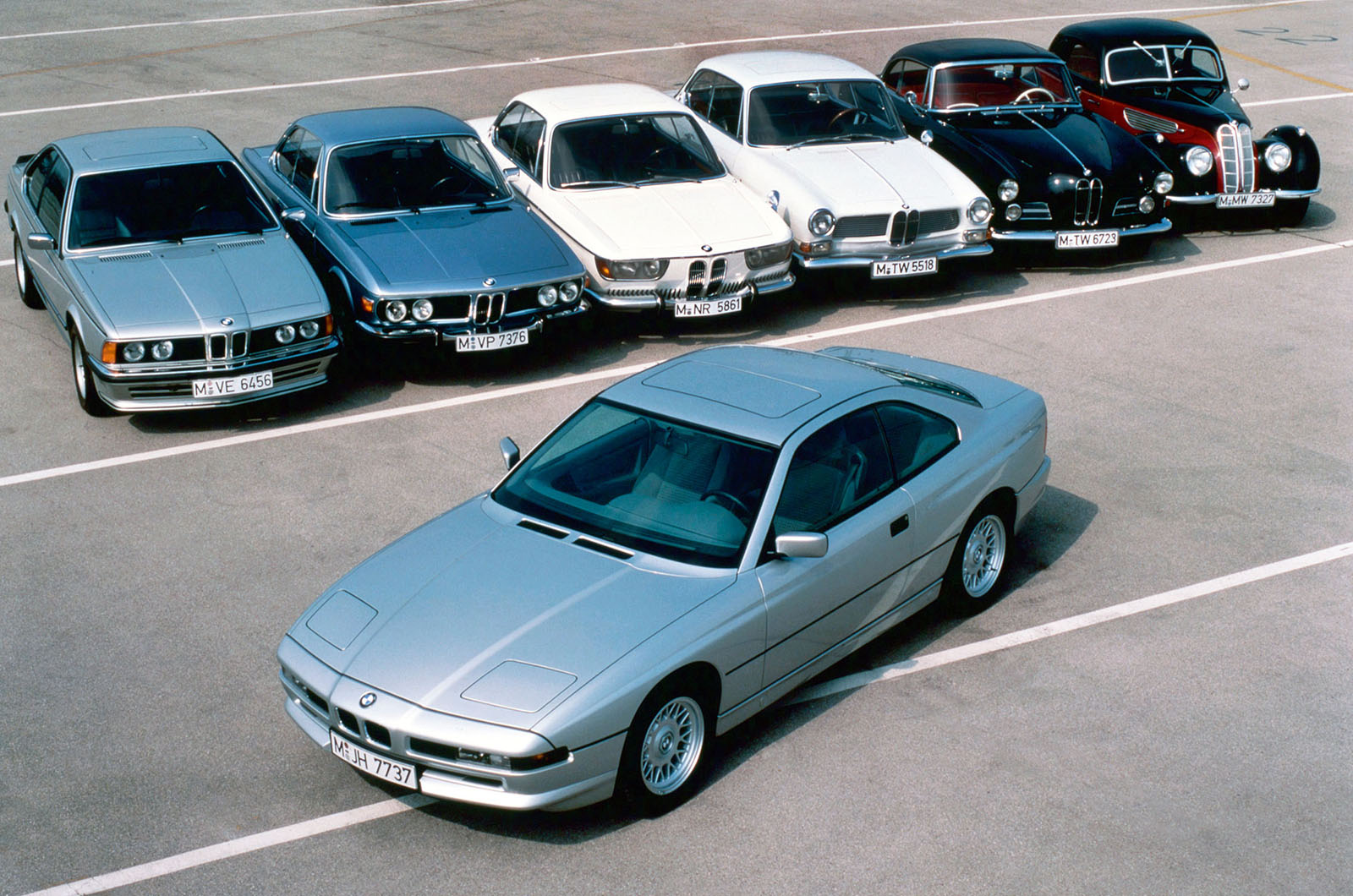 The 8 Series wasn?t great, but this was the best of them.
1991 - E36 318iS 
Owners will tell you it?s a junior M3. And they?d be right.
1993 - E34 540i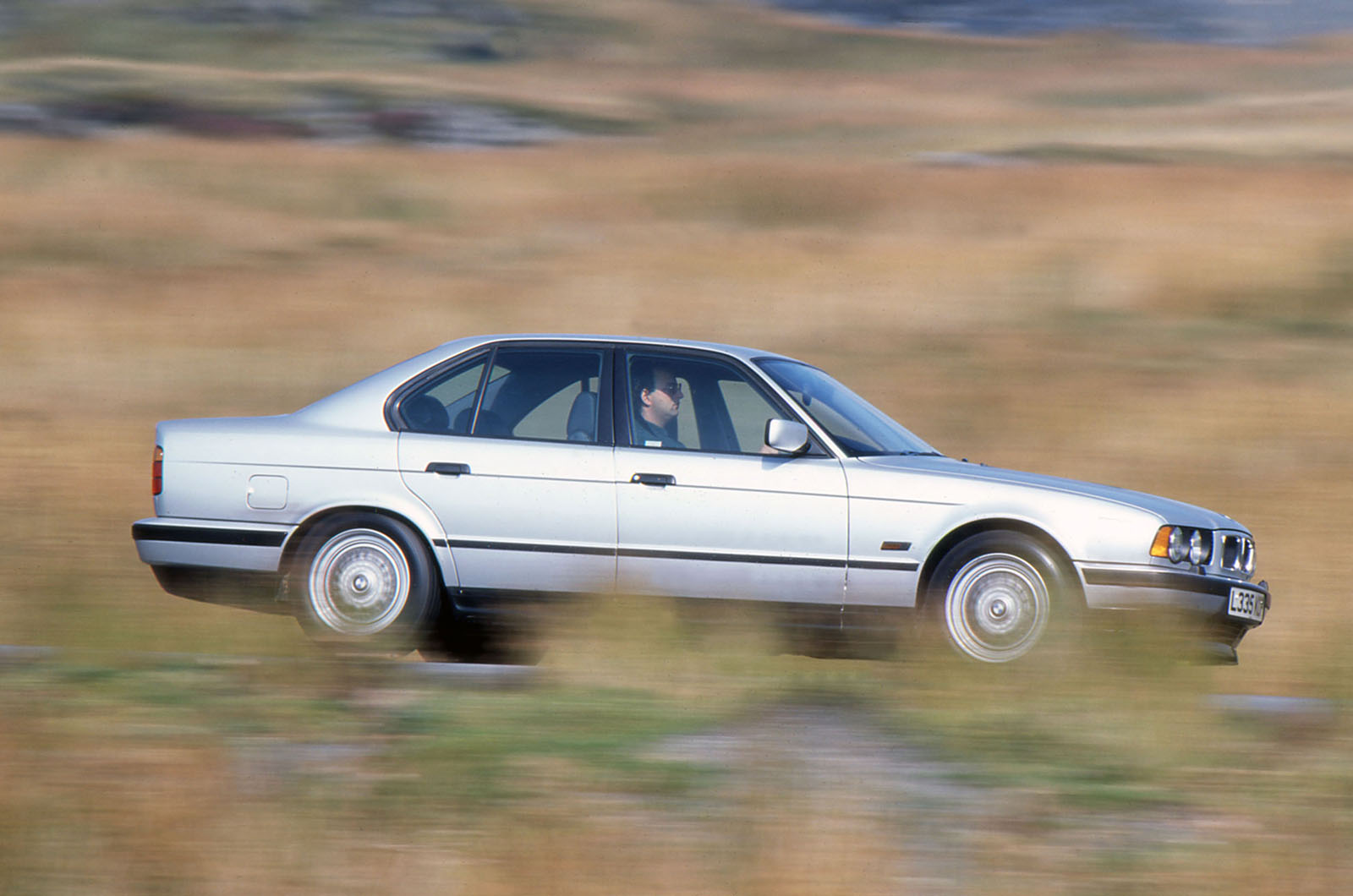 BMW?s first modern V8 and the first sign the company was weaning itself off the straight six. We thought we might not like it. We thought wrong.
1994 - E36 325tds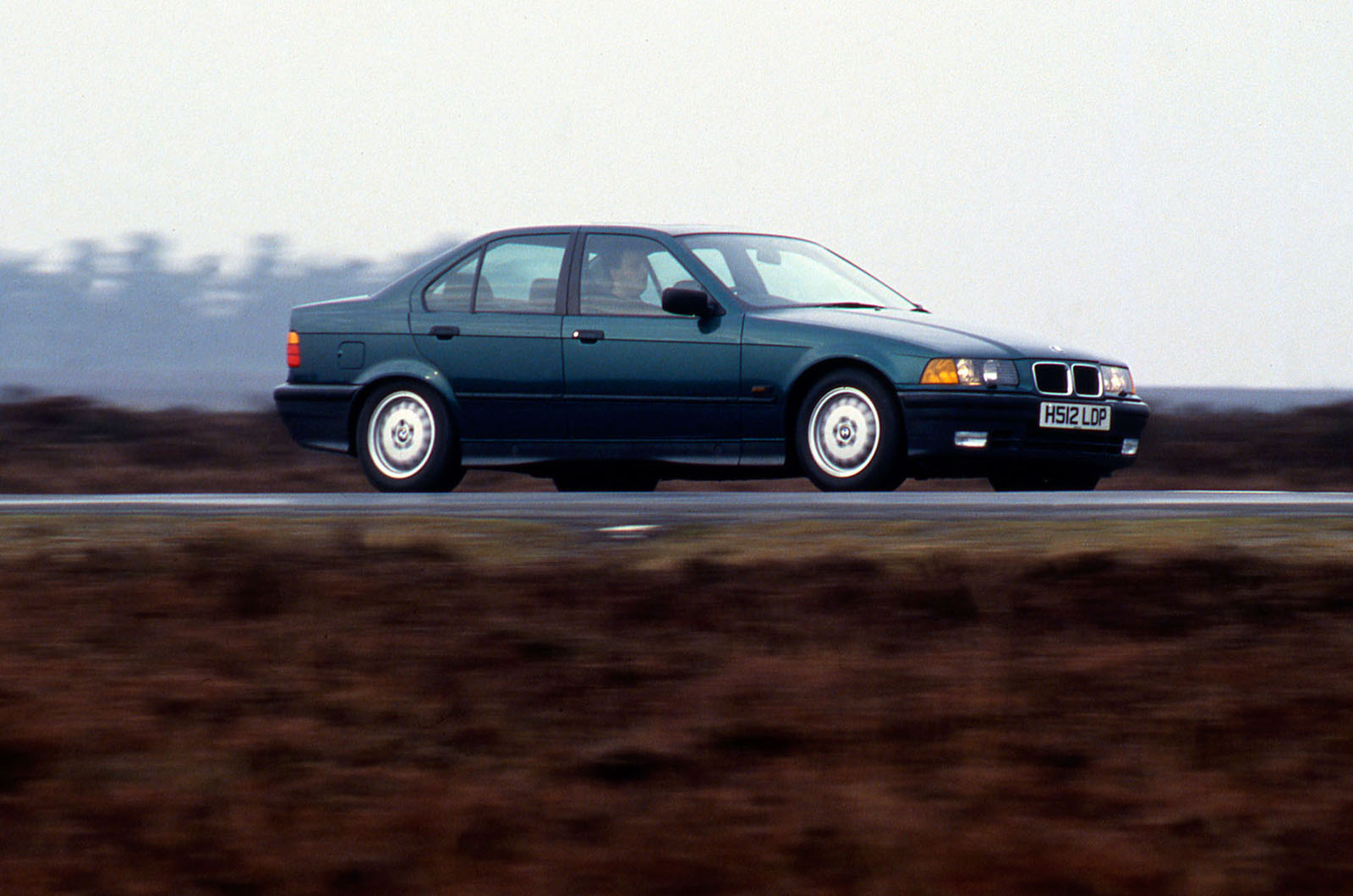 An incredibly important car, because it was the first serious, high-performance diesel to go on sale.
Acceleration and mechanical refinement illuminated a whole new world of possibilities for diesel, most of which we had not even dreamt of until this time.
1994 - E36 318Ti Compact
Based on BMW?s first proper hatchback, this was an underrated and sparkling thing to drive.
1994 - E36 M3 saloon
Following the E30 act was never going to be easy and despite its six cylinders and additional power, this was a mixed effort. We had to wait for the?
1995 - E36 M3 Evolution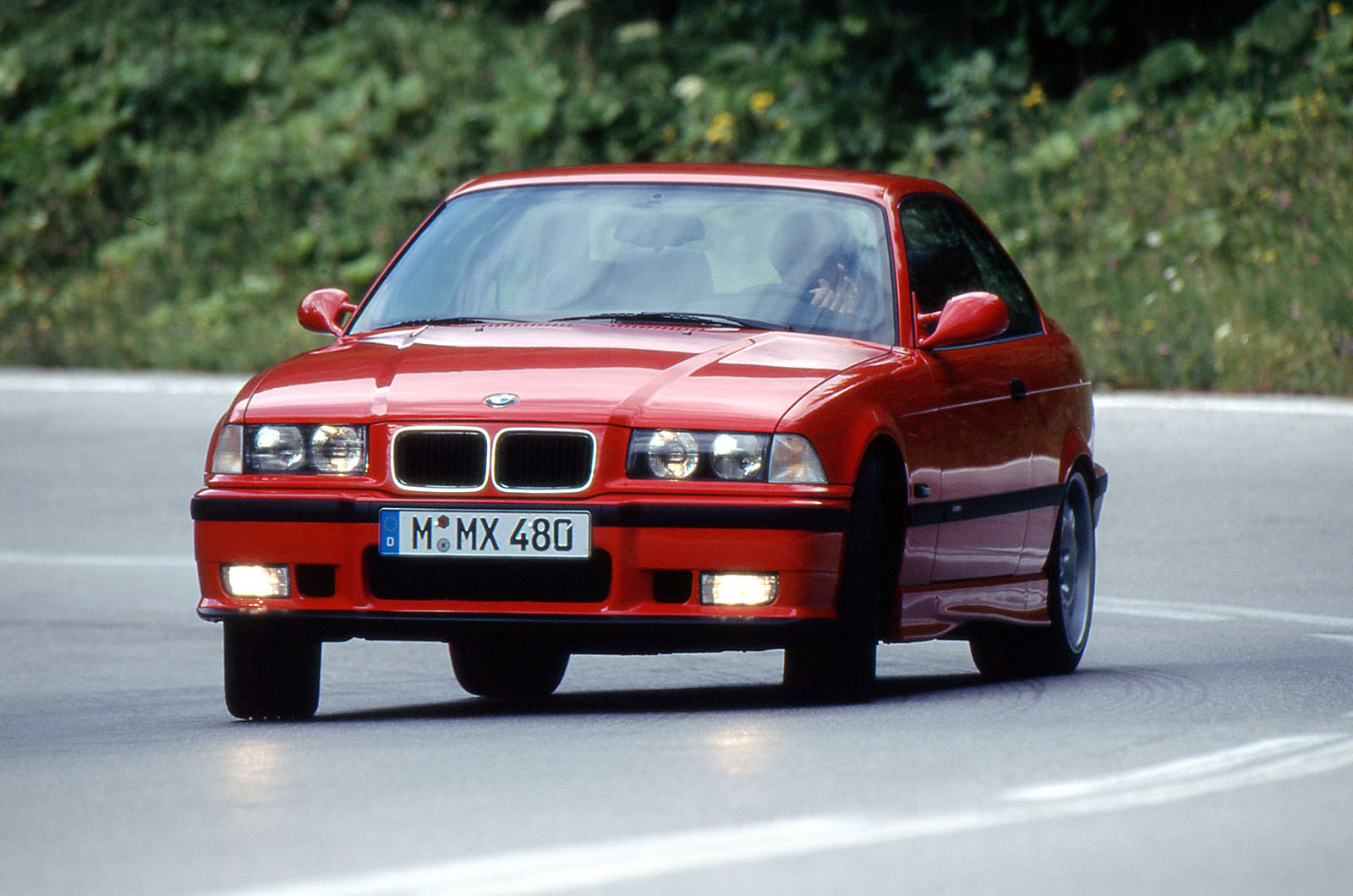 ?Evo version to see how it should really have been done all along.
1995 - E38 750i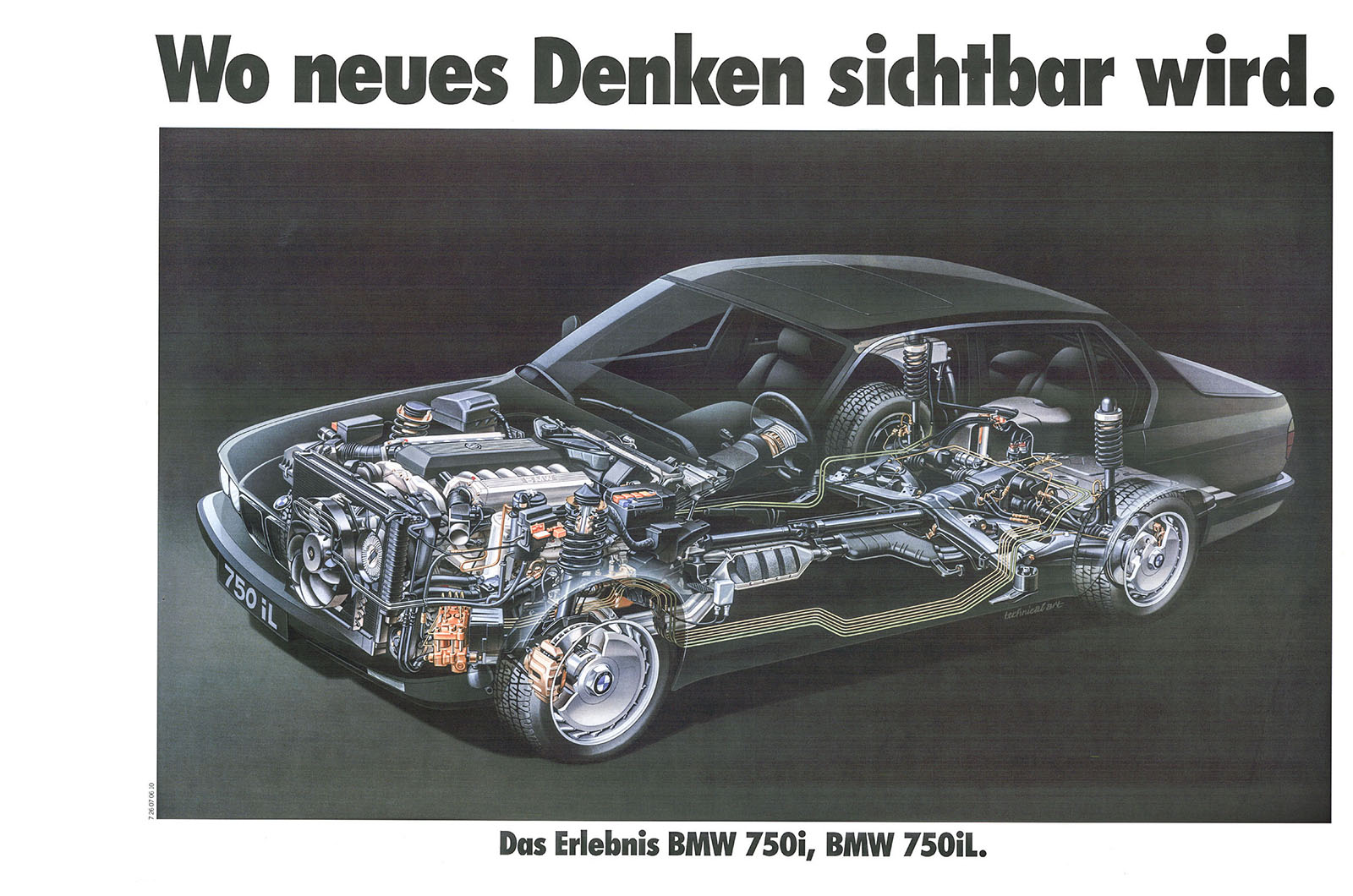 The first V12-engined 7 Series, with more computing power than that which took man to the moon.
1998 - E39 M5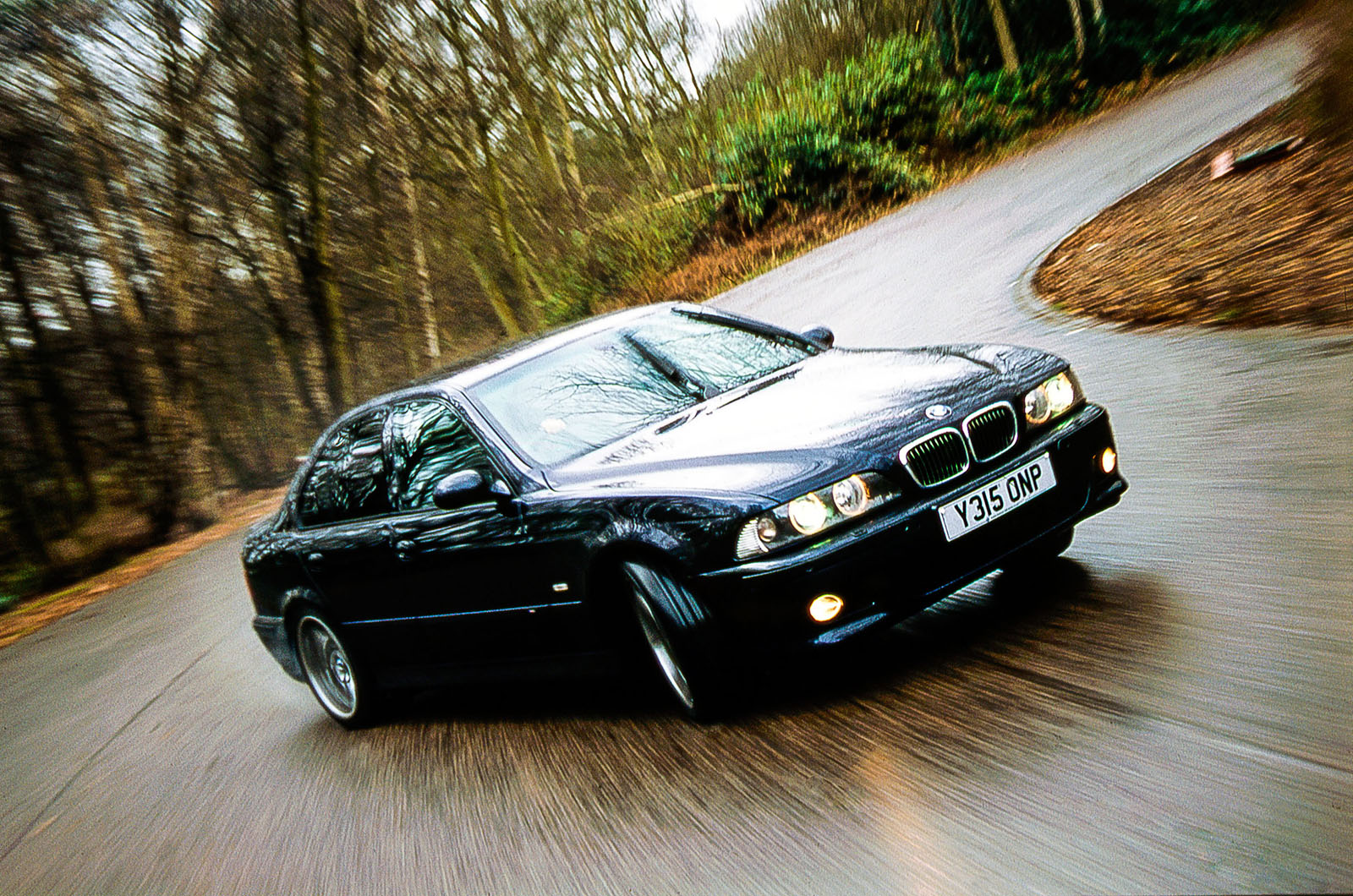 Ah, the one with the 5.0-litre V8.
It was so well balanced that we used it for the Sideways Challenge, yet it was a superb long-distance weapon, too.
1998 - Z3 M Coupé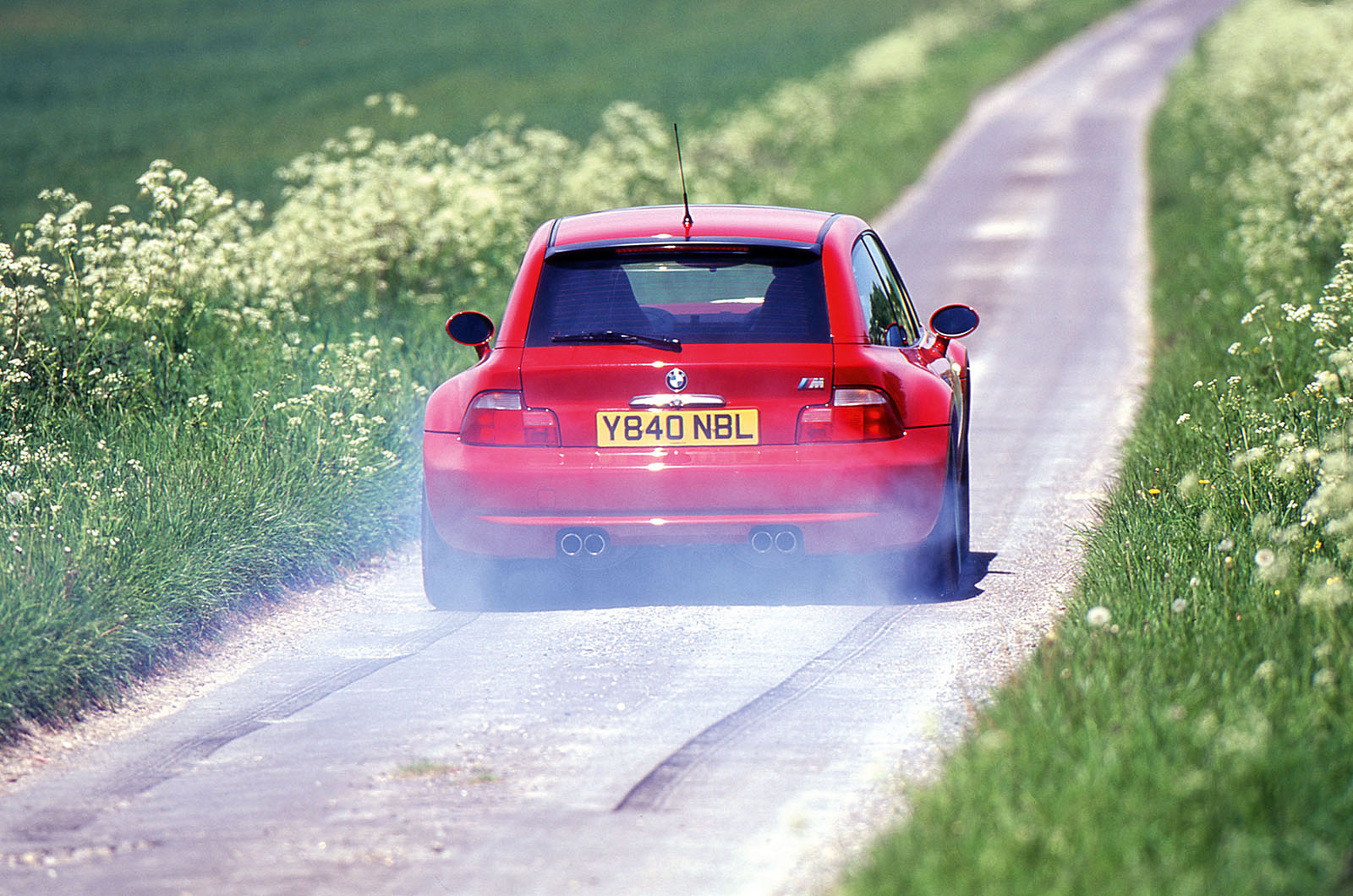 The only Z3 we really liked. Because it was mad.
1998 - E46 320d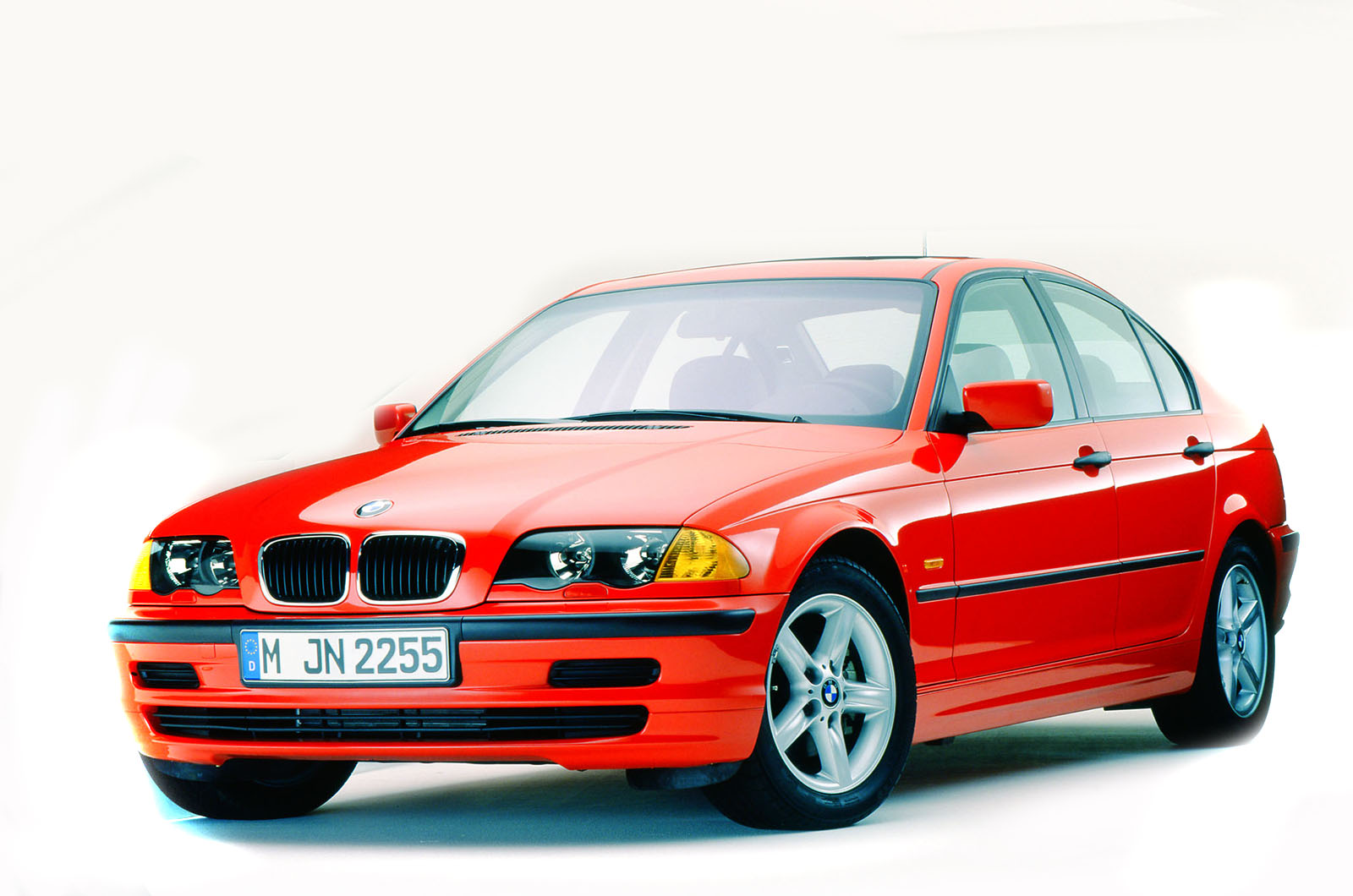 The first 320d, which set a new level of ability for four-cylinder diesels.
1999 - Z8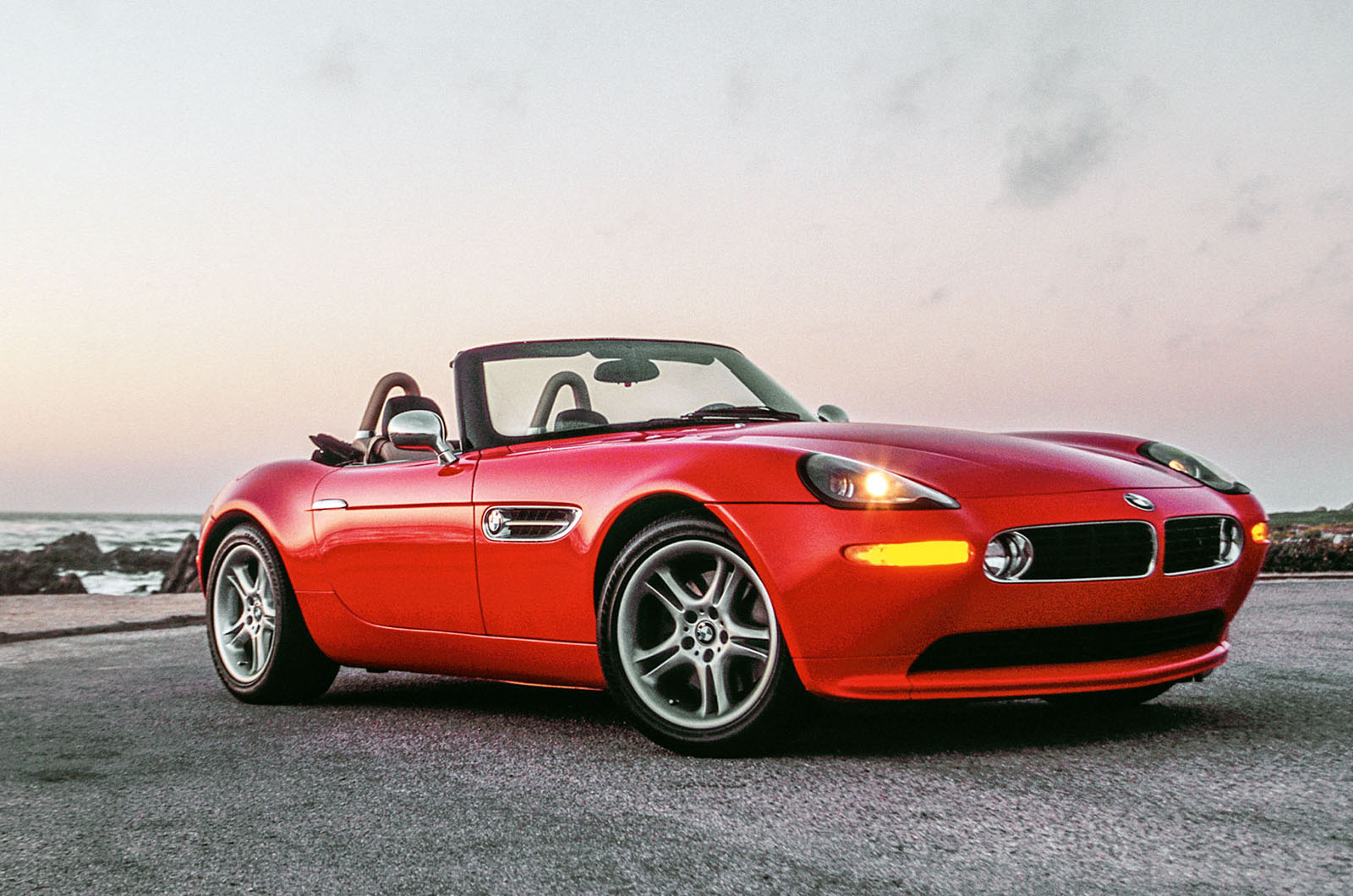 Rarely has time aged a car better.
A car that seemed irritatingly flawed at the time but now seems like the wonderful, stylish, powerful roadster that BMW always intended it to be.
1999 - V12 LMR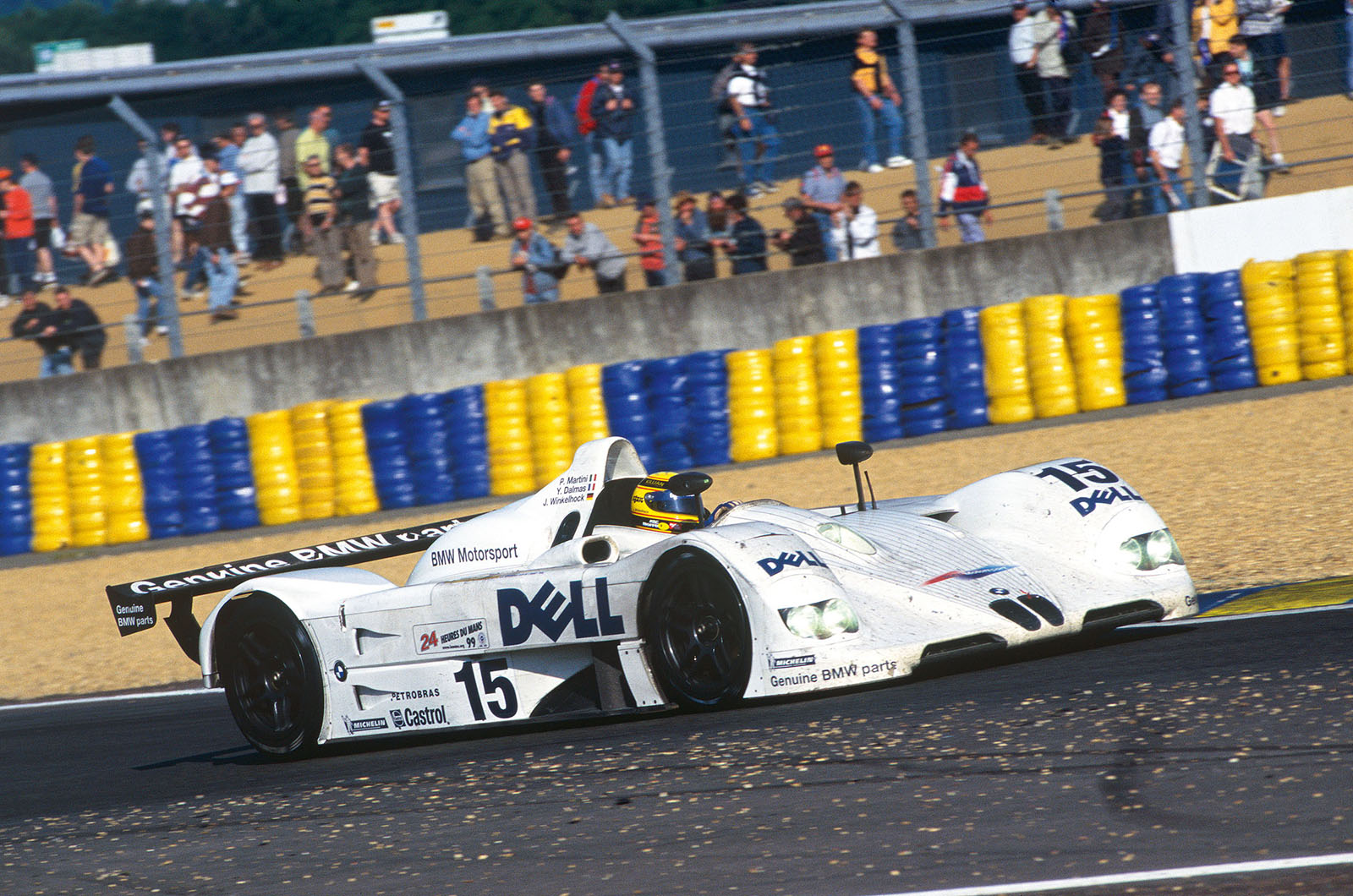 Who now remembers that BMW won Le Mans, with a prototype powered by the same engine as the McLaren F1?
An incredible achievement with a car already lost in the mists of time.
At first glance the Jaguar XE wouldn?t appear to be a suitable companion for our photographers and videographers, who run some of the largest and most spacious cars on our fleet.
It?s because they are invariably carrying mountains of gear and need to accommodate cameras, tripods, luggage cases and all the rest.
We?ve noted in the past that, at 455 litres, the XE?s boot is smaller than those of its rivals from Audi, BMW and Mercedes-Benz, but videographer James Holloway said he was impressed by how our swallowed all of his gear. That said, some clever packing was required. He also noted how the slope of the boot floor made loading larger items difficult ? something I found too, when I took the XE on a family holiday late last year.
I?ve also had the chance to try an extended stint in the XE?s back seats. As one of our game-changing cars of 2016, the Jaguar was due to appear alongside some of our other Autocar Awards winners at our Silverstone event. With the driver?s seat already filled, I bundled into the back, having lost the battle for the remaining front seat.
It?s a consequence of the XE?s coupé-like silhouette ? one of its strongest virtues, in my opinion ? that the car?s roofline slopes dramatically towards the rear, which means getting in and out of the rear cabin isn?t exactly dignified. You have to remember to dip your head more than you would in other saloons, or receive a painful reminder halfway down, and once you?re in, it isn?t what you?d call spacious.
It?s fine for children and smaller adults, but anyone over six feet tall is likely to struggle over long distances. The journey to Silverstone, for example, took 90 minutes, and by the end I?d lost contact with my lower limbs.
Still, once the XE was at Silverstone it didn?t look out of place next to its seriously exotic companions. Jaguar?s designers have really worked wonders here, and the XE looks better than anything else in this class, especially with the sports bodykit our R-Sport model wears.
With the Autocar Awards over, I faced the motorway trek to get home again. It was gone 11pm and I had to be in the office the next morning, so it was time to make what our road test department would call ?rapid progress? back home.
Halfway back down the M40, I noticed two things. Firstly, that it?s a real shame lumbar support isn?t included as standard on any XE model. For a £30,000-plus car competing in this market, that?s something of an oversight. James said he?d rather have lumbar support and forgo the electric seat adjustment on our car.
Secondly, the xenon headlights, which are standard with R-Sport models, do an excellent job of lighting the road. They?re bright enough to make using full beam unnecessary in most situations and offer great clarity.
Jaguar XE 2.0 i4 180 R-Sport
Mileage 11,080 Price £34,775 Price as tested £38,210 Economy 46.3mpg Faults Infotainment system fault (fixed) Expenses None Last seen 25.5.16
Read our previous long term reports here:
The recent heroics performed by Mark Higgins in smashing the Isle of Man TT circuit lap record for fourwheeled vehicles evoked memories of the course?s origin as the venue for the RAC Tourist Trophy car race in 1905.
In that year the TT comprised four laps of a rough 52-mile circuit around the island, and the winner averaged 33.9mph. If that seems modest in light of Higgins?s 128.7mph lap, bear in mind that the race was for full fourseat touring cars, with each having to average at least 23 miles per gallon.
The final car TT was held on the Isle of Man in 1922, and on the last three occasions a 37-mile course, recognisable as the one used by motorcycles today, was adopted. The TT then lived a nomadic life, moving from Ards to Donington Park and Dundrod, where it remained until a serious accident forced a rethink on the safety of road courses, shifting instead to purpose-built tracks such as Goodwood and Oulton Park.
In 1965, following a visit to the Isle of Man, former Formula 1 driver Tony Brooks wrote in Autocar that the time was ripe for the course to be reconsidered as a venue for the RAC TT.
?A classic event must be held on a classic circuit, one that has characteristics peculiarly its own and provides a unique and rigorous test of both man and machine,? he wrote.
?This is not a criticism of Oulton Park, but the TT merits a circuit which is quite different, one that could rival the fascinating Targa Florio, the last of the European events with the flavour of original town-to-town motor racing.
?The Isle of Man course is such a circuit, and what more natural than for the TT to return to its birthplace??
Brooks believed that improvements to the course over the years had made it possible for cars to race on it.
?Most of the course has a road surface superior to all but the very recently surfaced circuits,? he continued. ?Where this is not the case, the road is just irregular enough to show which cars really do hold the road.
?The width of the course is sufficient for cars to overtake in safety, although it would be essential for competitors to be sent off at, say, one-minute intervals, if only to give spectators something to watch on all parts of the circuit.
The six-time grand prix winner was adamant that the course ?would be a strong contender for the title of the finest ?driver circuit? in the world? but was also well aware of the challenges of hosting a high-profile event such as the RAC TT.
?Spectator protection that may be adequate for skidding motorcycles is inadequate for cars, and controlling spectators on a circuit of such a length is not easy,? he wrote. ?Another difficulty would be marshalling the course. Many more marshals than for motorcycle racing would be necessary.
?No one could deny that putting the TT back on the Isle of Man would be hard work, but the premier motor racing country should have at least one event a year that rivals in stature the classic races of our European competitors.?
As tantalising as Brooks?s idea was, it never reached fruition; these days the Tourist Trophy is awarded to the winner of the World Endurance Championship race at Silverstone. It leaves the TT course largely out of the reach of performance cars ? unless Higgins and Subaru pay another visit.
30 April 1965
Previous Throwback Thursdays
16 January 1985 - The launch of the Sinclair C5
15 April 1960 - Porsche's four-cylinder roots
17 August 2004 - The Honda NSX's last hurrah
11 October 1986 - Hyundai's second UK market foray
15 March 1980 - Triumph's TR7 Drophead
13 February 1991 - Mercedes F100 predicts future car technology
16 April 1997 - A modern 'Blower' Bentley 
19 June 1991 - Volkswagen Polo G40 tested
12 April 1946 - BMW's K4 streamliner
25 October 1989 - Ford Fiesta XR2i vs Peugeot 205 GTi 
Individual copies of Autocar with free next-day delivery can now be bought through Magsdirect.