These are the greatest BMW cars from the new millennium, including the Z4 M Coupé and E90 M3 saloon. For the best BMW cars before the year 2000, click here.
2000 - E46 M3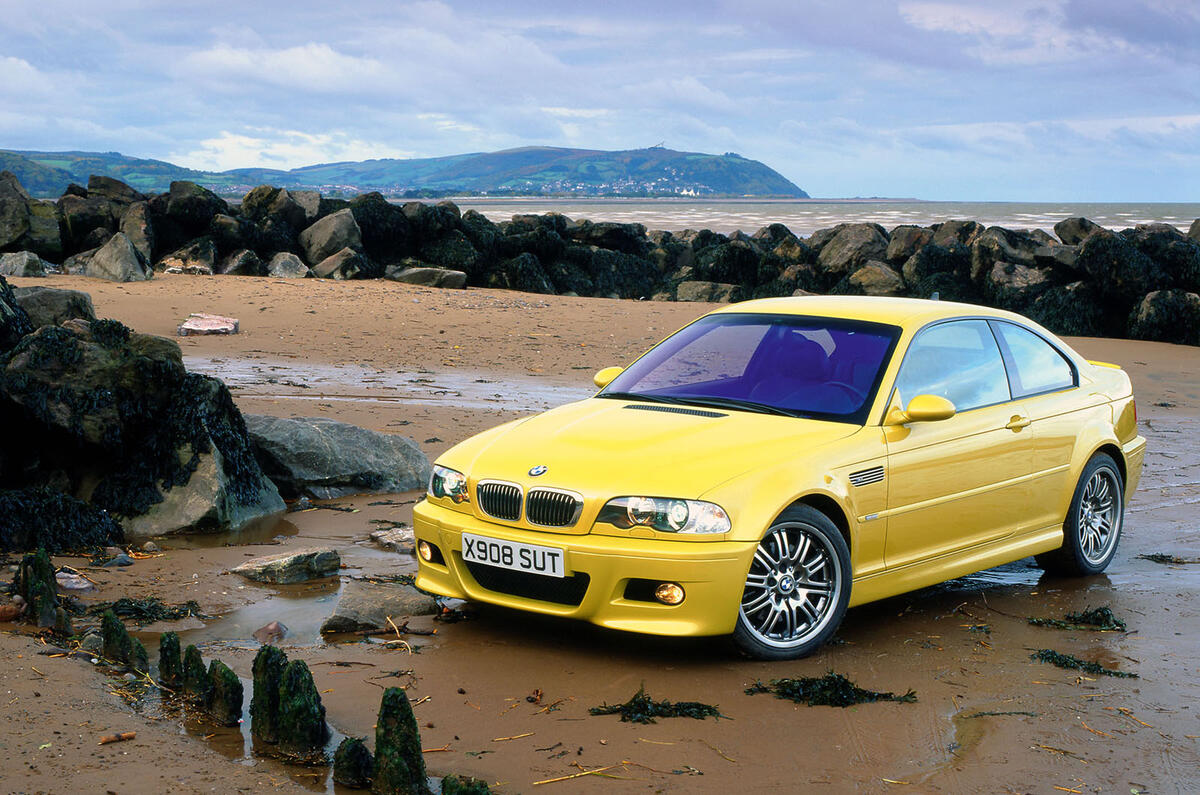 This car came close to making our final five and might have done so were the M3 slot not already spoken for. One of BMW?s best engines of any kind in a superb chassis with a very clever diff. Easy to live with and simply outstanding to drive.
2001 - E53 X5 4.4i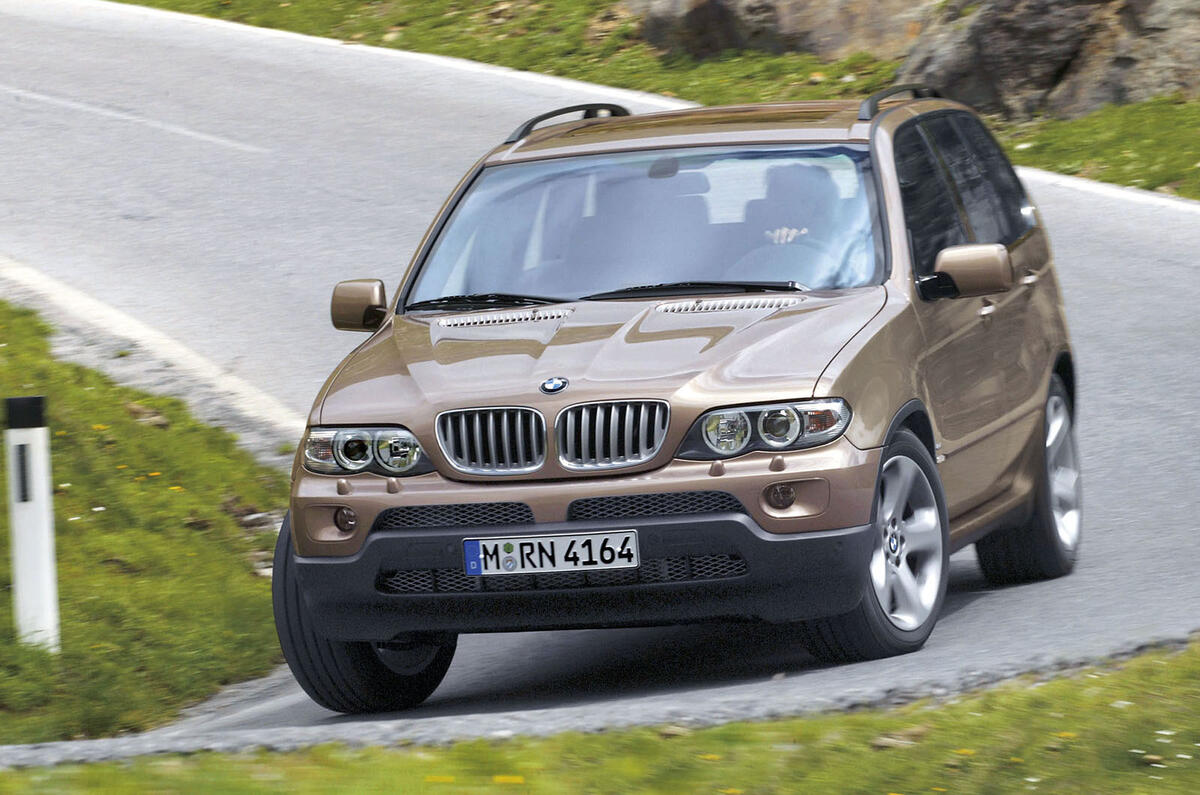 BMW?s first SUV and the first of any kind that could credibly call itself a driver?s car. Porsche followed suit and called its one the Cayenne; the rest is history.
2003 - Z4 3.0i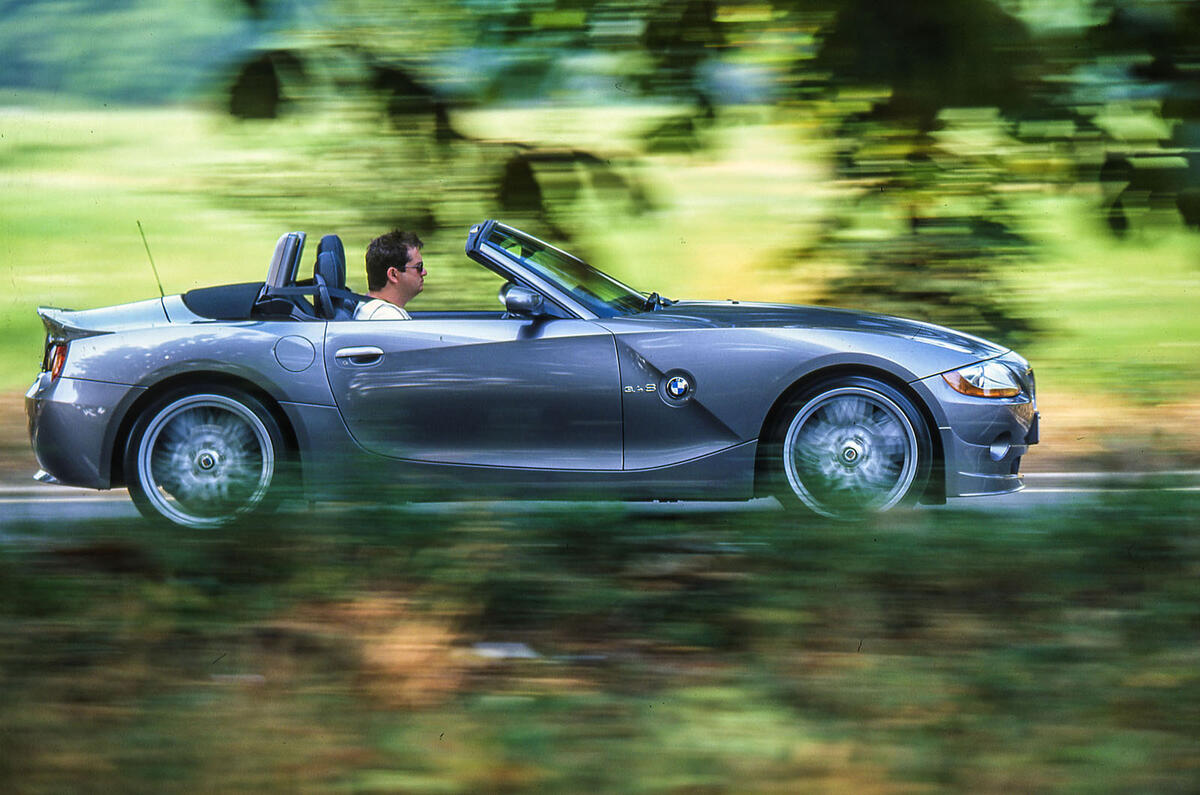 It was, almost unbelievably, better than a Z3.
2003 - E60 530d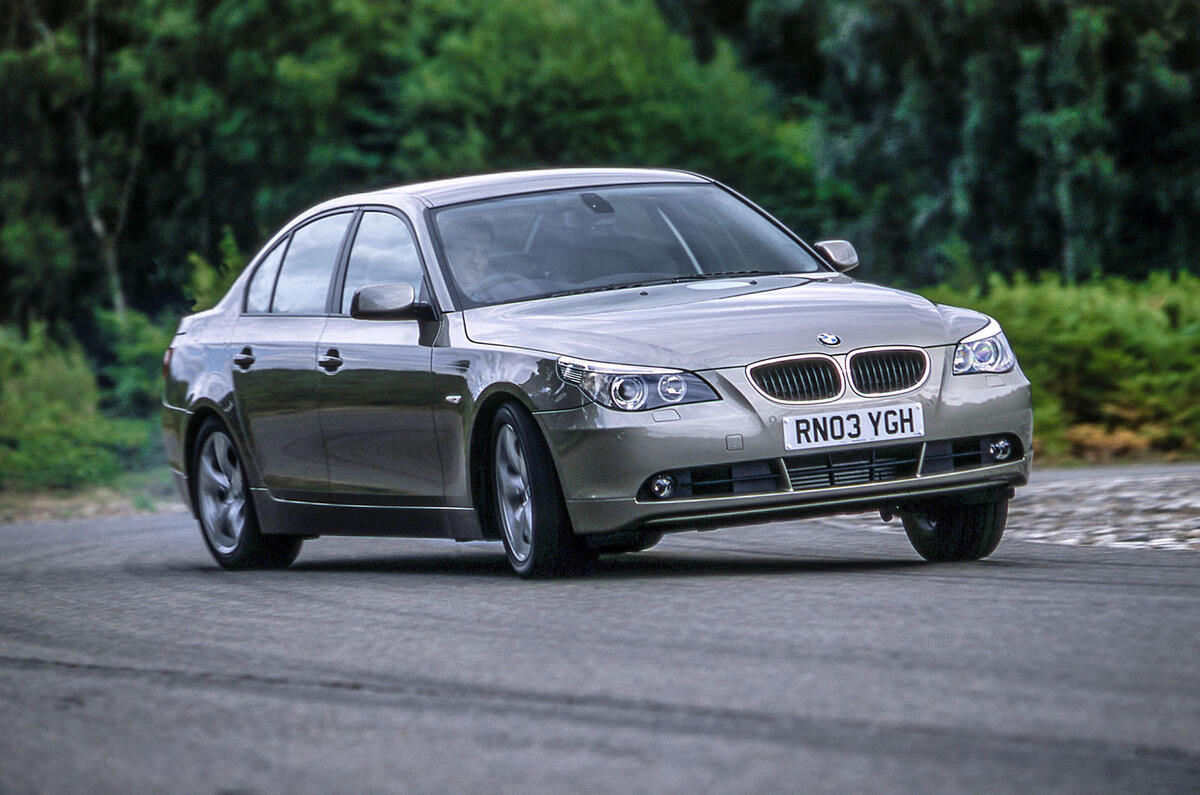 Fifth-gen 5 Series, with adventurous styling by Chris Bangle, then the design boss. Fast, smooth and frugal.
2003 - E46 M3 CSL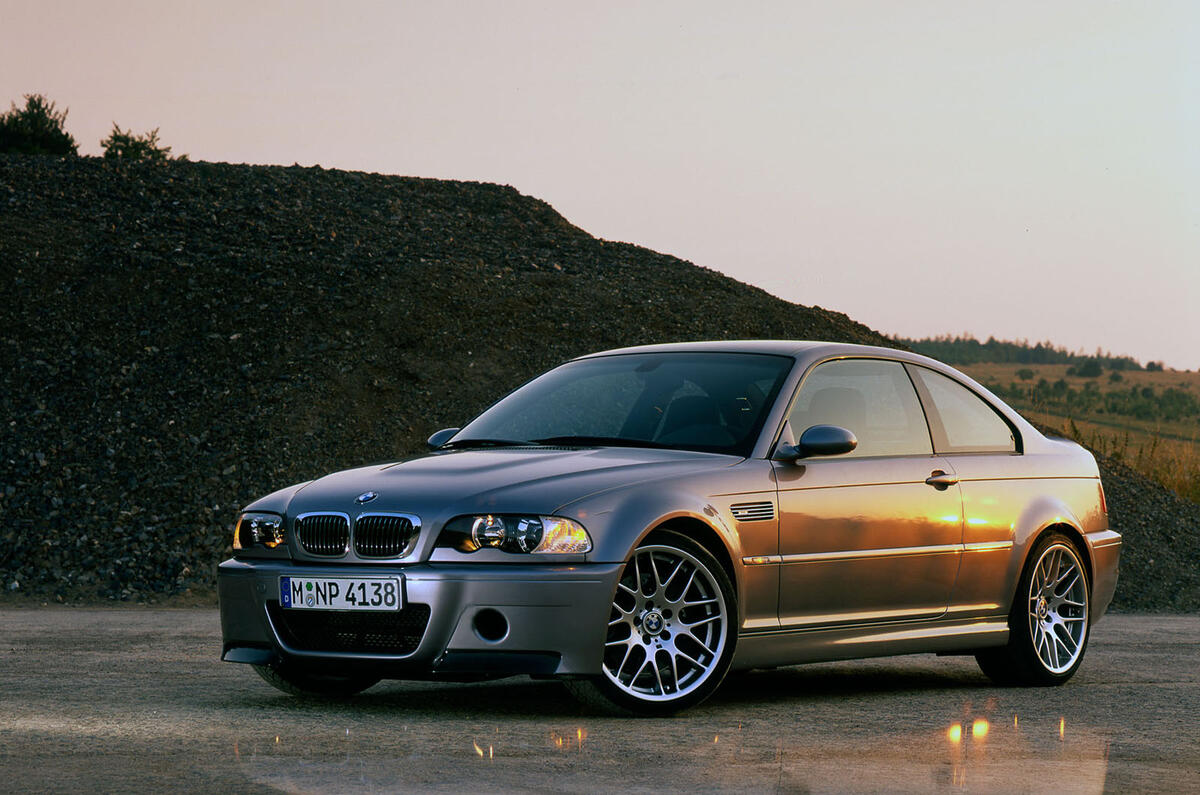 High price and clunky SMG transmission aside, one of M?s finest driving machines. And with a carbonfibre intake manifold, possibly the best-sounding BMW of all time.
2004 - E53 X5 4.8iS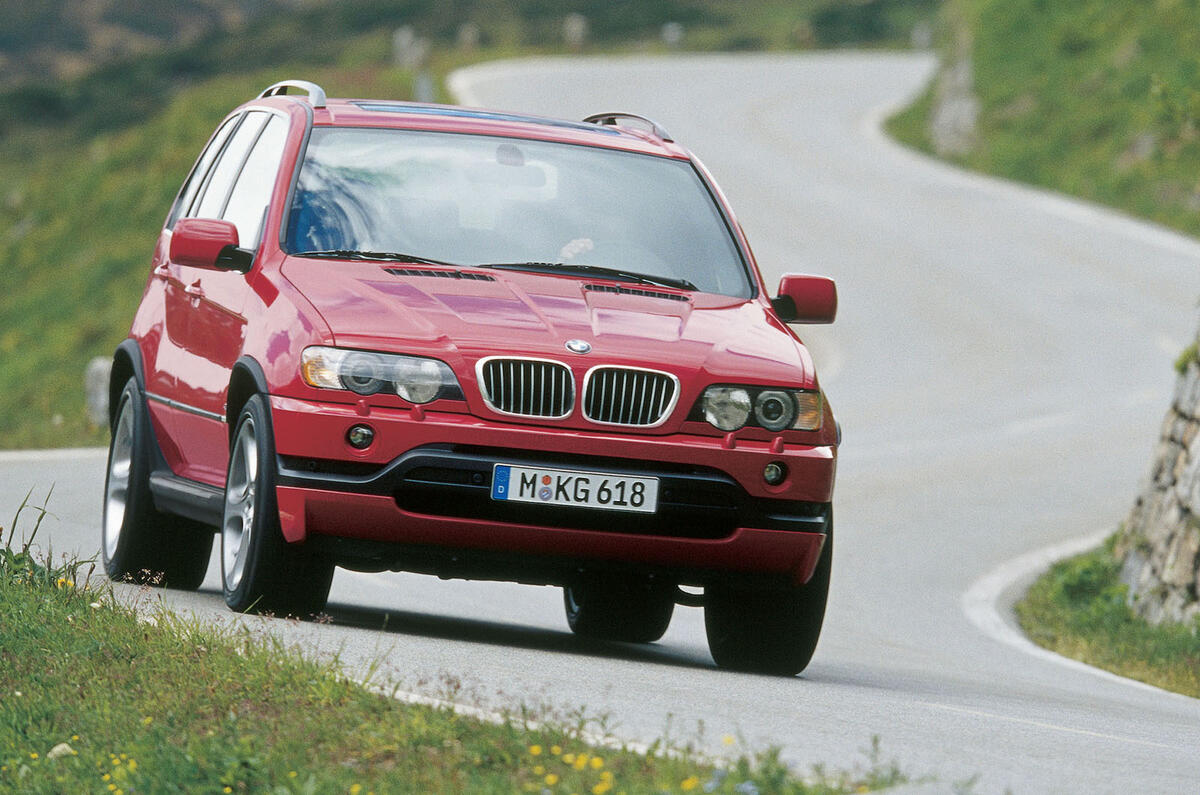 At the time, BMW swore it would never put an M badge on an X5, and this was the closest it got. Fast but thirsty.
2004 - E65 760iL
A BMW powered by an engine that had been developed for the Rolls-Royce Phantom.
2004 - 320i ETCC
It won the European Touring Car Championship and catapulted driver Andy Priaulx into the realms of the tin-top superstars.
2005 - E60 M5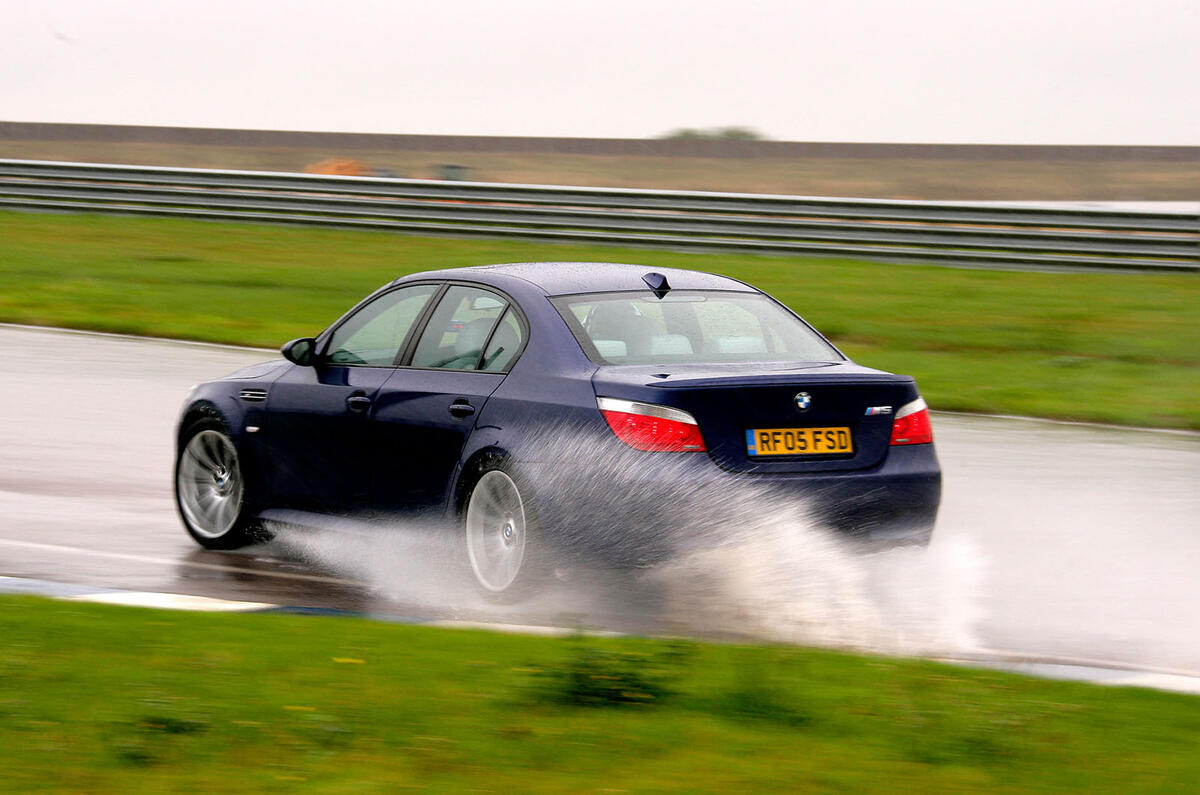 It may have had a dodgy gearbox, but it also had a world-class engine and fabulous balance. A superlative driving machine in perhaps the 5 Series? best shape.
2005 - E63 M6 Coupé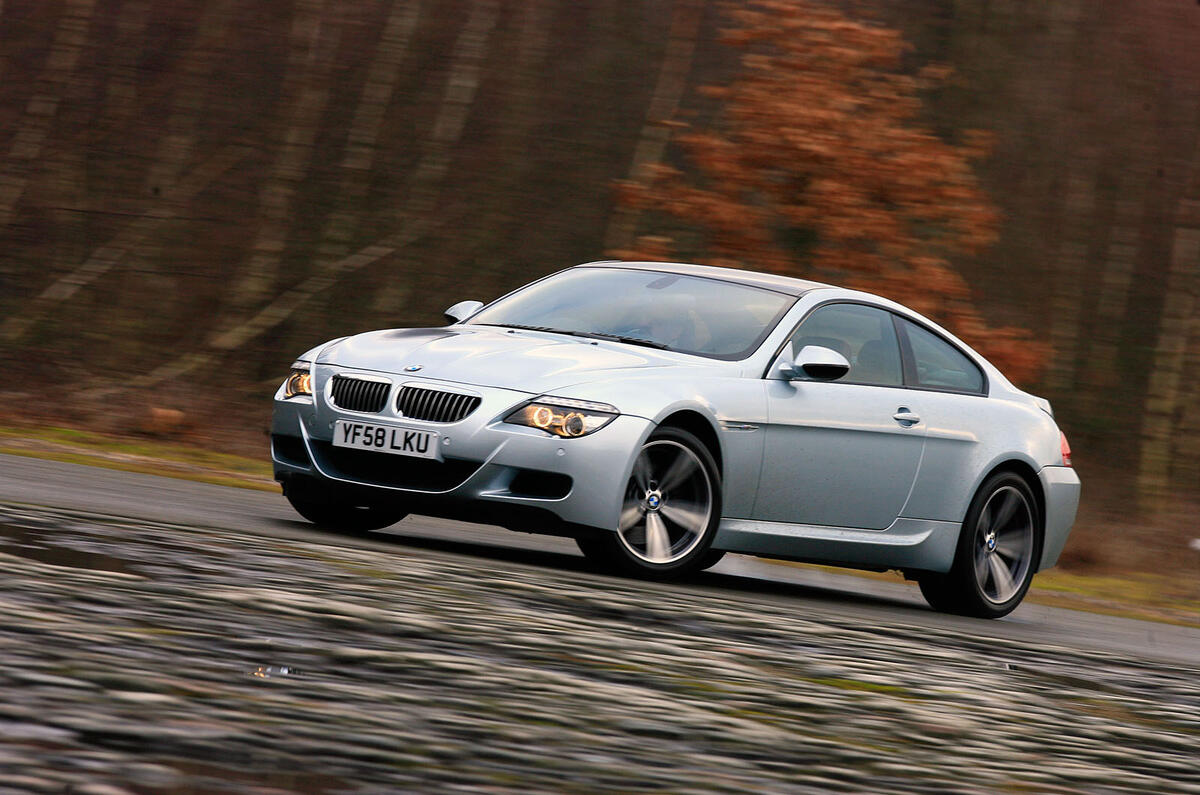 The first to call itself the M6. More hardcore than it looked.
2005 - E90 320d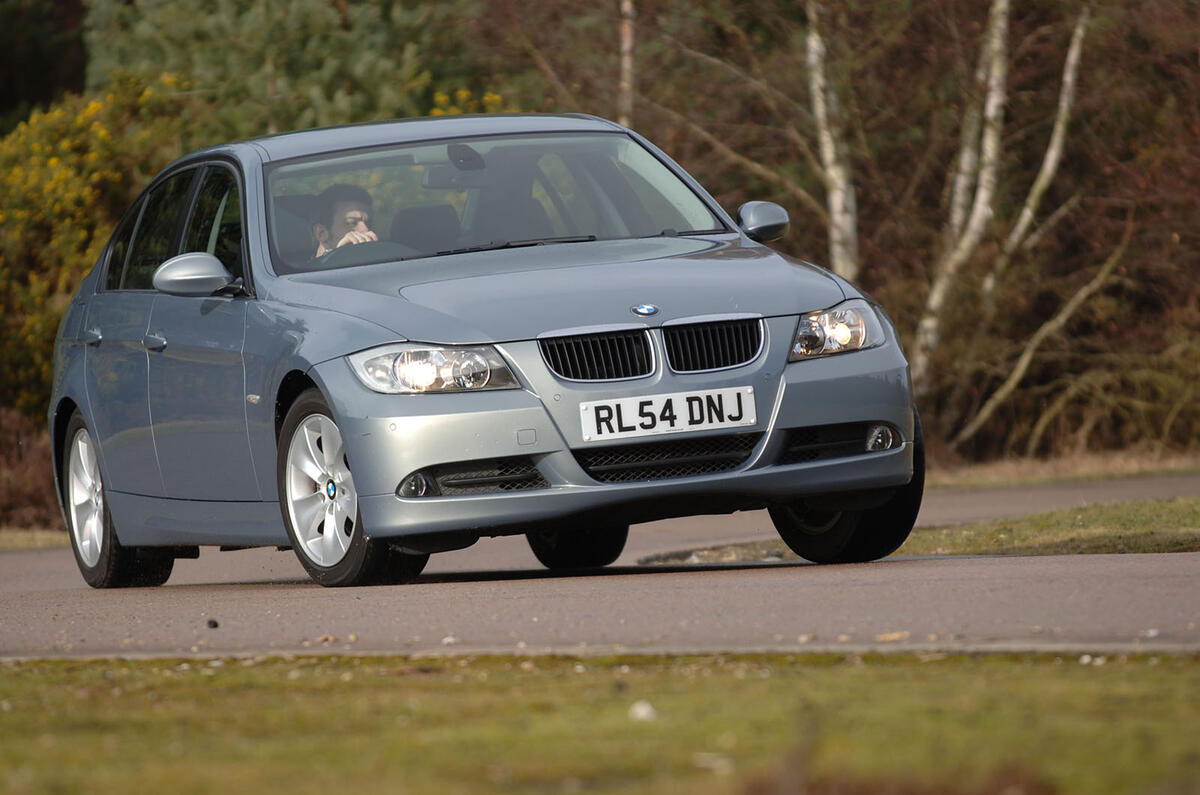 What every sales rep wanted to drive.
2006 - Z4 M Coupé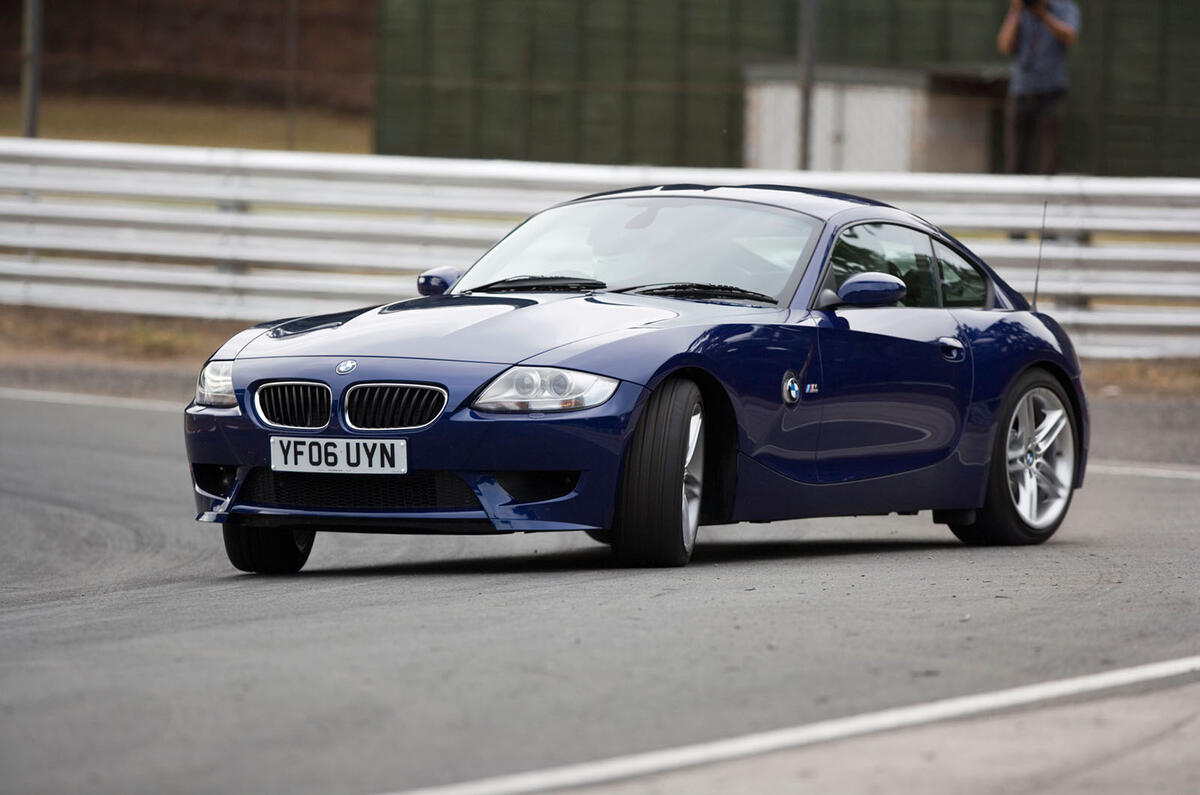 Bonkers to look at and bonkers to drive. We loved it.
2006 - E90 320Si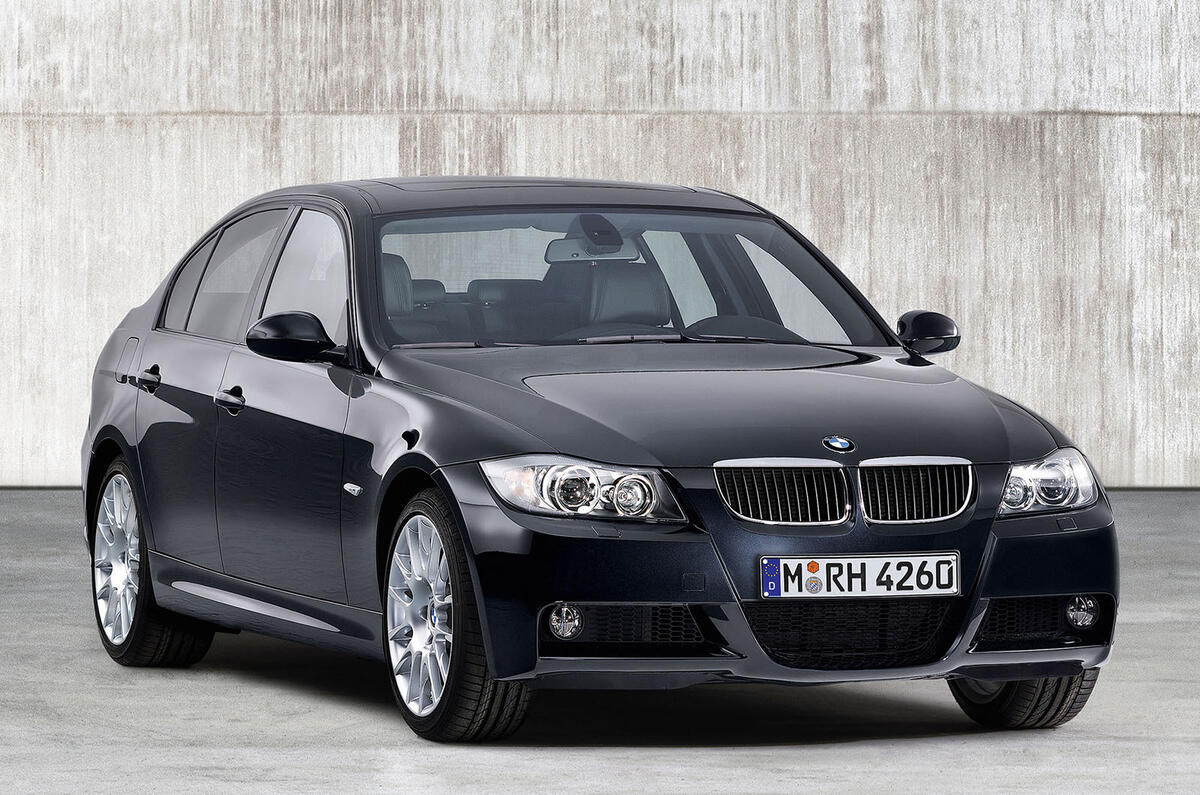 A rare homologation special and a modern junior E30 M3. Just 500 came to the UK.
2006 - E91 335d Touring
At the time, the best small estate car in the world. It offered realworld performance to scare a junior supercar, yet 40mpg without the need for a light foot.
2006 - E70 X5 3.0d
BMW?s first seven-seater.
2007 - 635d
Best of the 6 Series, for this generation at least.
2007 - E61 M5 Touring
It is probable that no other car has combined such a big boot at one end with such an extraordinary engine at theother. Its 5.0-litre V10 was the ultimate statement of BMW?s pre-turbo world and one of the greatest motors ever to find its way into not just a BMW but any road car.
2007 - E82 135i Coupé
At the time, the closest to a 1 Series M car you could get.
2007 - E90 M3 saloon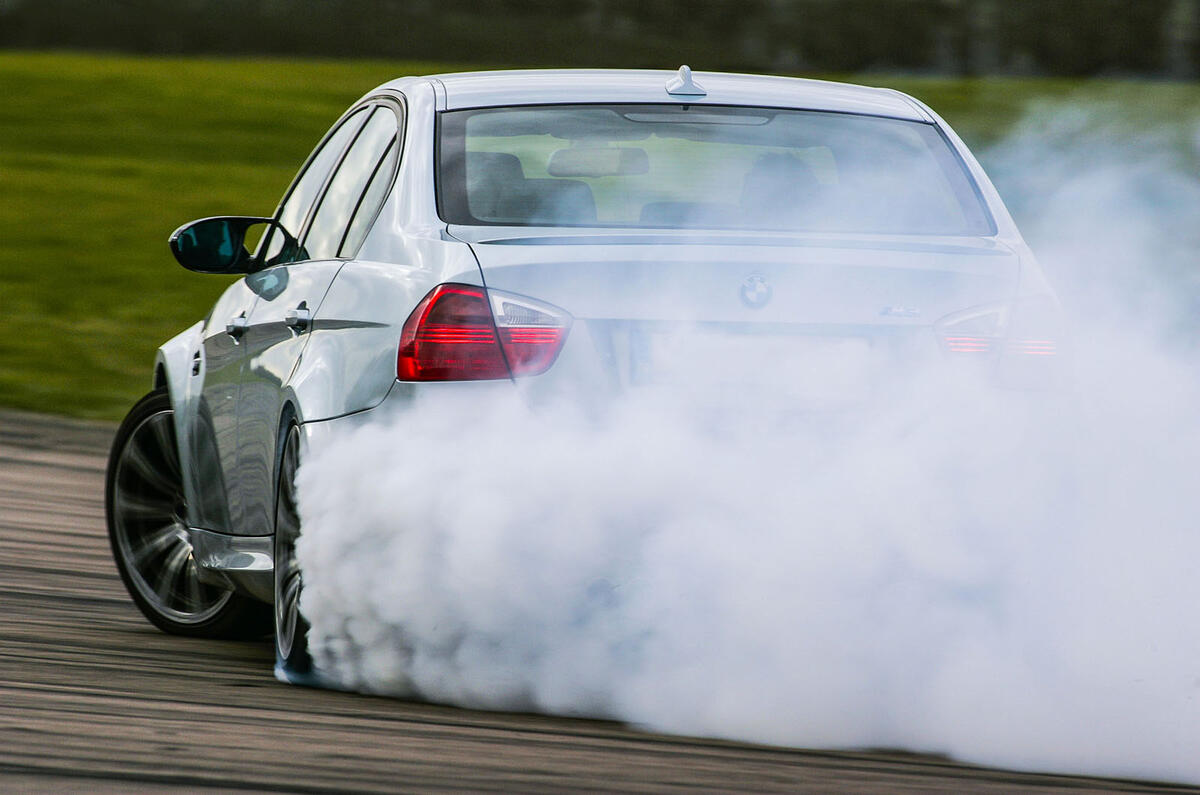 The one with the 4.0-litre V8 engine. And the addiction to sideways motoring. The last normally aspirated M3, it was hideously thirsty but brimful of character, performance and oversteer.
2008 - E87 123d
A big or, leastways, powerful diesel in a little car. Nothing not to like other than the shape.
2008 - F1.08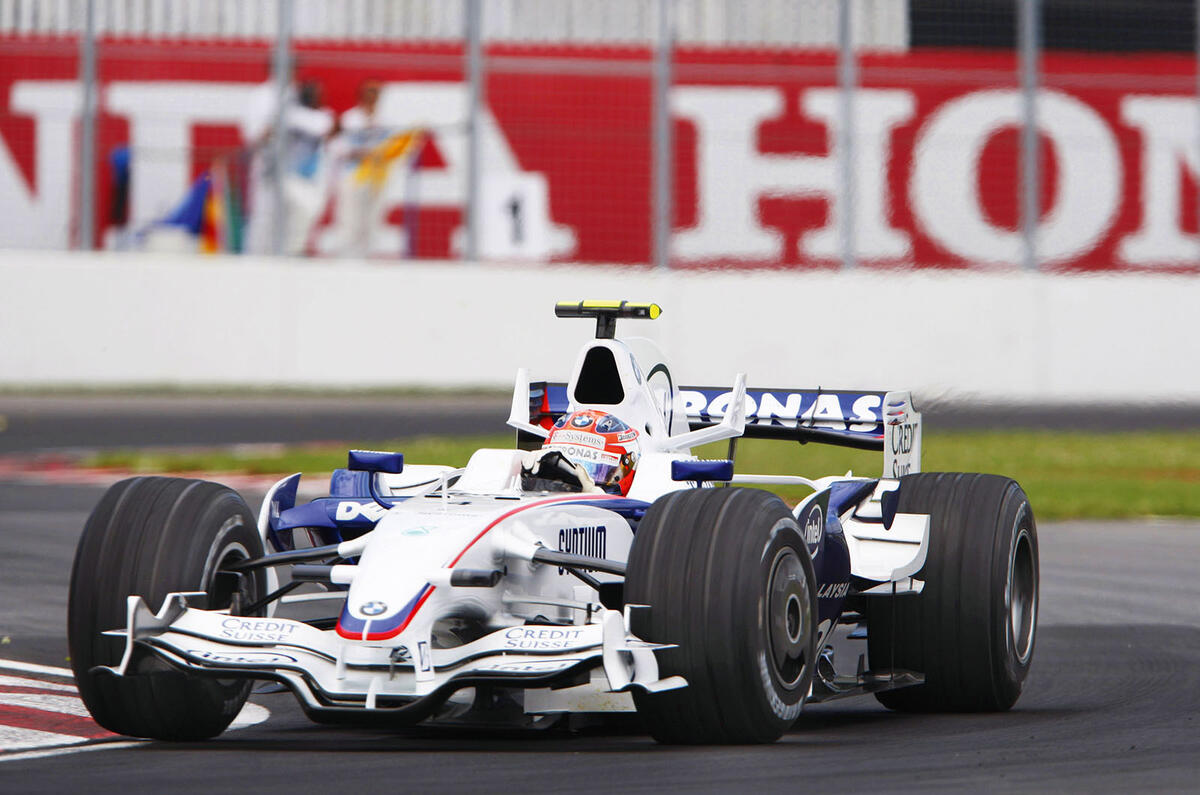 The Canadian Grand Prix winner and the only BMW to win in F1 to date, so a massively significant car as a result.
2009 - Z4 30i
Best of the non-M Z4s.
2009 - F01 730Ld
A fine luxury car. Its only crime was not being a Mercedes-Benz S-Class.
2010 - E70 X5 M
First M-badged SUV. Not to be confused with the MX-5. Which is a Mazda roadster.
2010 - E91 M3 GTS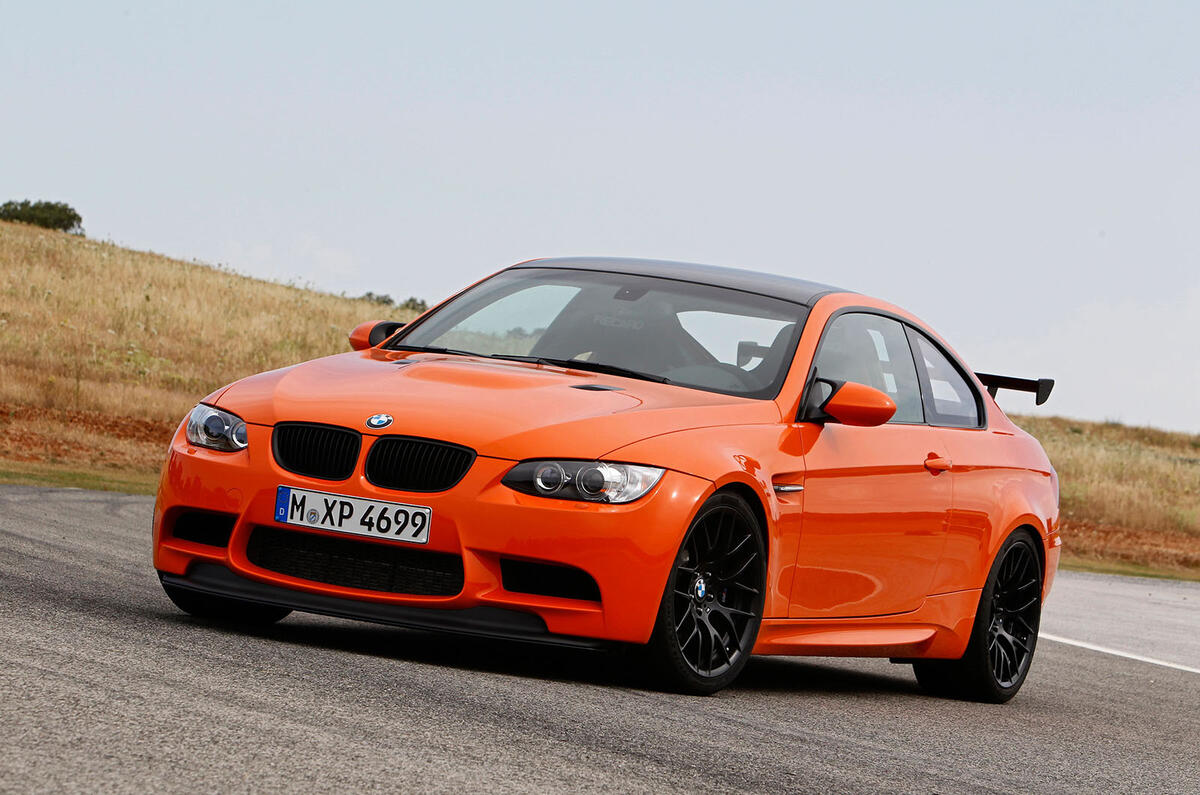 M3 with more power and less weight. Just 150 built, each with a six-figure price, largely to prove BMW could do a Porsche 911 GT3 RS if it wanted to.
2010 - F11 520d Touring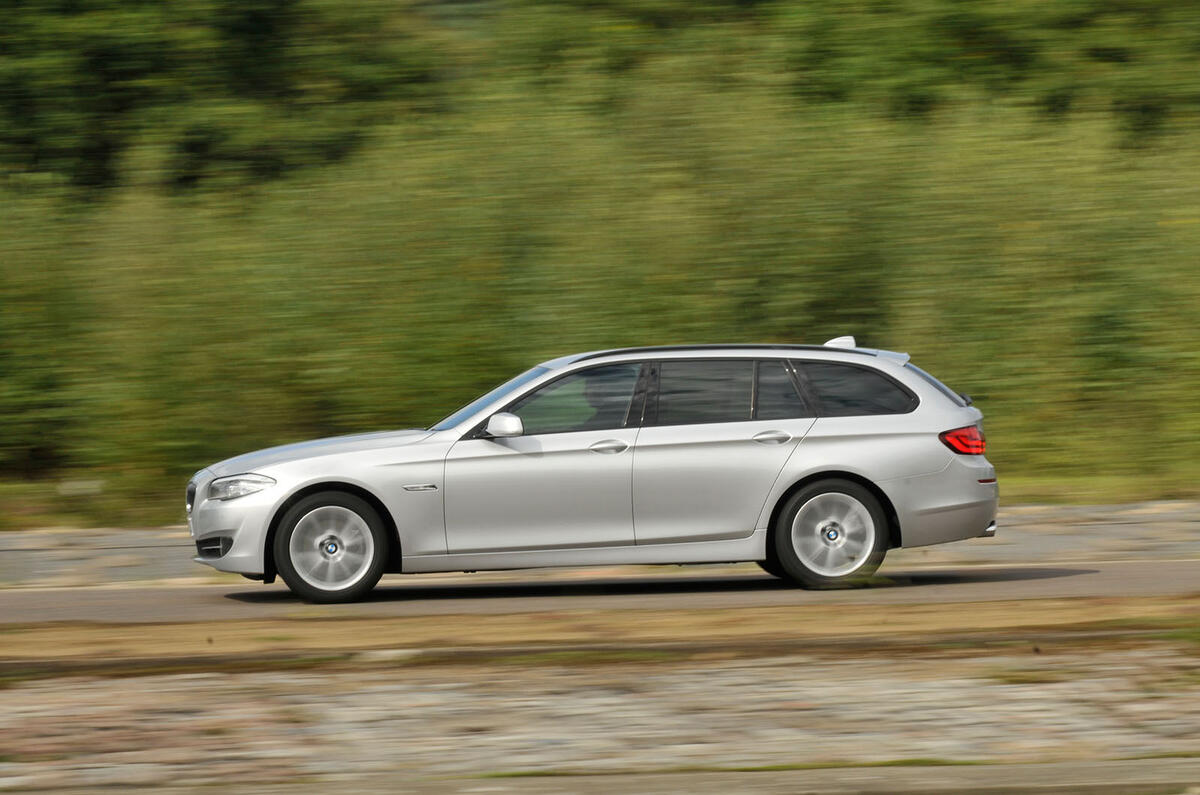 Easy, effective living space. Understated, but excellent.
2011 - 1 Series M Coupé
As ugly as sin but a joy to drive.
2011 - F10 M5
Our least favourite M5, but an M5 nonetheless.
2011 - F25 X3 xDrive35d
A powerful SUV for pragmatists.
2011 - F30 320d
The legend continues, better than ever.
2012 - F20 M135i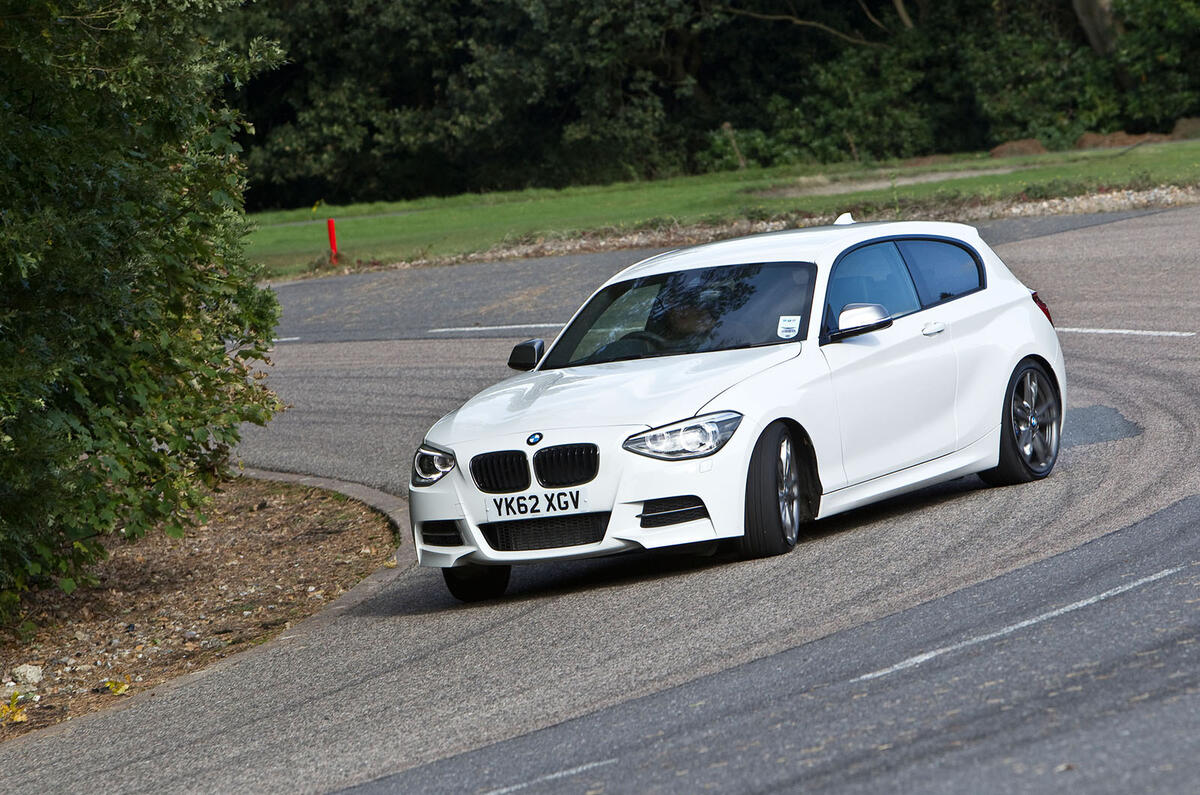 BMW?s most hilarious hot hatch.
2012 - M3 DTM
It won three out of four DTM constructors? titles between 2012 and 2015. Which says it all.
2013 - E70 X5 M50d
A triple-turbo 371bhp motor and it was fuelled by diesel. The most versatile X5 yet built.
2013 - F13 640d
Elegant, able and enjoyable.
2013 - F13 M6 Gran Coupé
Grace and space housed in one powerful whole.
2013 - F14 X5 xDrive40d
Among seven-seat SUVs, bested only by the Range Rover Sport.
2014 - F22 M235i
Cheaper than an M4; better to drive.
2014 - F80 M3
More practical and, as with previous generations, inexplicably nicer to drive than its two-door sister.
2015 - F48 X1 20d
BMW aims for a crossover. Scores.
2016 - G12 730d
Finally, a truly credible big BMW.
2016 - F87 M2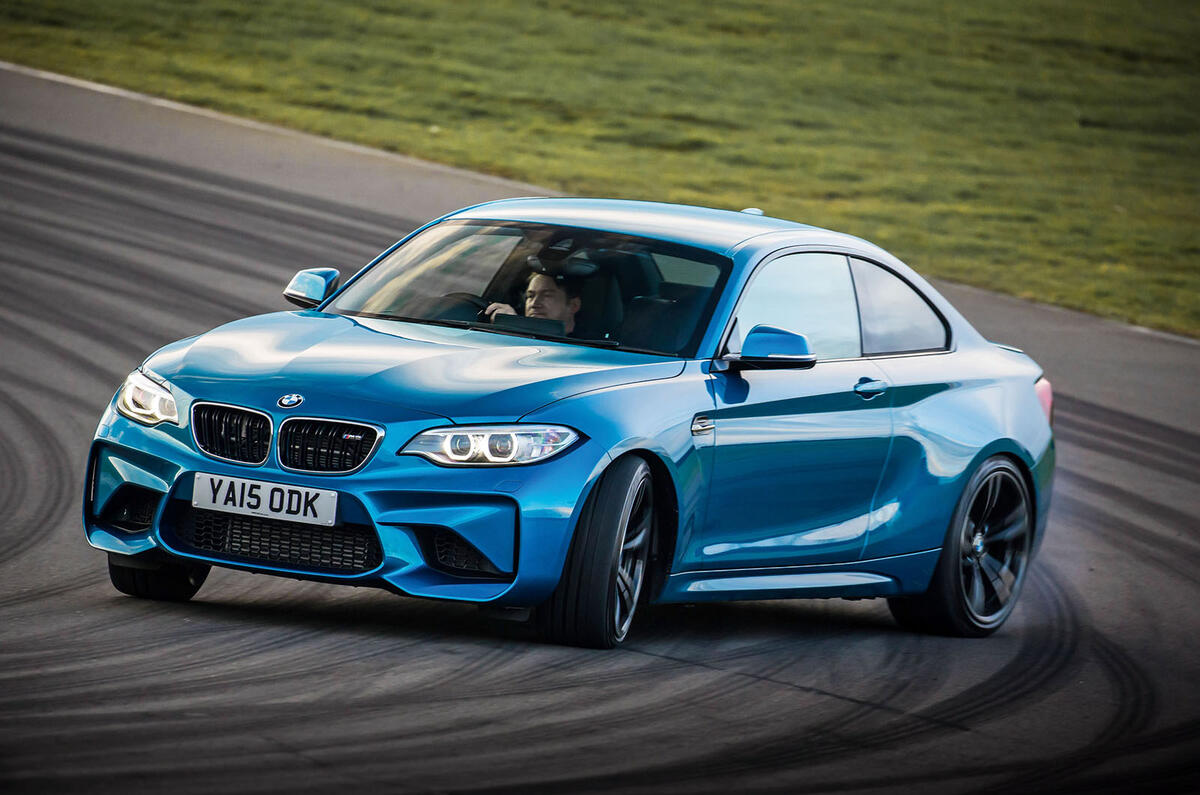 A small, simple, compact, light M car that comes closer than any previous one to recapturing the spirit of the original E30 M3. And it?s really rather good, which, given the above, should be no real surprise to anyone.
A test mule for the 2018 BMW Z5 has been spotted out in public ahead of the model's arrival in 2018.
Our sources believe the car, which will be a successor to the Z4, could make use of a hybrid drivetrain and come with optional four-wheel-drive.
Today's mule is the first Z5 to wear a soft-top with a rear screen in place, and it also gives a good impression of what the new car's front kidney grilles will look like. They appear longer than the Z4's grilles, and are joined by familiar BMW features such as a lengthy bonnet and short overhangs. Take no notice of those rear lights though - they're temporary units featured on most BMW development cars.
It?s the second time we?ve seen the new model in the metal; its arrival was announced by BMW last year. The soft-top, two-door model is expected to be revealed late next year or in early 2018.
It's thought that some of the car's underpinnings will be shared with a future Toyota Supra successor, following Toyota and BMW's announcement that the two companies would team up to develop a new sports car platform.
While the BMW will be a convertible, rumours that the Toyota will be a spiritual successor to the Supra suggest it could wear a hard top. Inspiration for the Toyota's design could be taken from the striking FT-1 concept, first seen at the Detroit show in 2014.
The death of a Tesla Model S driver in a crash which occurred while the car was in Autopilot mode should not discourage the use of autonomous driving technology on our roads, according to a transport expert from the Institution of Engineering and Technology (IET).
The performance of Tesla?s Autopilot function is being investigated by US car safety officials after a driver was killed in a crash while the autonomous system was deployed. The driver in Florida hit the side of a lorry trailer after neither he nor the self-driving system apparently noticed the vehicle pulling across the path of his 2015 Tesla Model S.
But Sahar Danesh, IET principal policy advisor for transport, said: ?This appears to be a tragic accident but it should not discourage the advancement of driverless cars on our roads.
?Autonomous driving until now has had a strong safety record. One of the advantages autonomous vehicles have over traditional vehicles is that they record everything that goes on around them in detail, so those investigating what happened in the case of the self-driven Tesla will have a lot of information that they can use to improve the future safety of autonomous transport ? so that these kinds of accidents can be avoided in the future.
?It is important to remember that driverless vehicles have huge potential to transform the UK?s transport network. In the long term, autonomous cars could improve road safety, reduce congestion and lower emissions. There are a series of trials taking place around the world where driverless cars have covered millions of miles without major incident. What we learn from this will prove crucial in ensuring the improved safety and technology of driverless cars.
?Public acceptance and trust are crucial, so these trials must get to grips with the best ways to win over everyone from car manufacturers to consumers to the benefits of driverless cars.?
Having been informed about the crash by Tesla itself, the National Highway Traffic Safety Administration (NHTSA) in America has opened a preliminary evaluation into the performance of Autopilot to determine whether the system worked according to expectations.
Tesla said in a statement: ?What we know is that the vehicle was on a divided highway with Autopilot engaged when a tractor trailer drove across the highway perpendicular to the Model S. Neither Autopilot nor the driver noticed the white side of the tractor trailer against a brightly lit sky, so the brake was not applied.
?The high ride height of the trailer combined with its positioning across the road and the extremely rare circumstances of the impact caused the Model S to pass under the trailer, with the bottom of the trailer impacting the windshield of the Model S.
?Had the Model S impacted the front or rear of the trailer, even at high speed, its advanced crash safety system would likely have prevented serious injury, as it has in numerous other similar incidents.?
Autopilot uses ultrasonic sensors and a forward-facing camera to control the car. It is designed primarily for motorway use, where it can switch between lanes without any direct steering input from the driver and react to traffic flow.
It is believed that this is the first fatality caused when an autonomous driving function has been deployed. 
Tesla emphasised that use of Autopilot required the driver to keep their hands on the wheel at all times. ?It is important to note that Tesla disables Autopilot by default and requires explicit acknowledgement that the system is new technology and still in a public beta phase before it can be enabled," the firm said.
?When drivers activate Autopilot, the acknowledgement box explains, among other things, that Autopilot 'is an assist feature that requires you to keep your hands on the steering wheel at all times' and that 'you need to maintain control and responsibility for your vehicle' while using it.
?Additionally, every time that Autopilot is engaged, the car reminds the driver to 'always keep your hands on the wheel' and 'be prepared to take over at any time'.
?The system also makes frequent checks to ensure that the driver's hands remain on the wheel and provides visual and audible alerts if hands-on is not detected. It then gradually slows down the car until hands-on is detected again.
?We do this to ensure that every time the feature is used, it is used as safely as possible.?
The electric car company pointed out that ?this is the first known fatality in just over 130 million miles where Autopilot was activated. Among all vehicles in the US, there is a fatality every 94 million miles. Worldwide, there is a fatality approximately every 60 million miles. As more real-world miles accumulate and the software logic accounts for increasingly rare events, the probability of injury will keep decreasing.?
Tesla paid tribute to the 40-year-old driver. ?The customer who died in this crash had a loving family and we are beyond saddened by their loss," it said. "He was a friend to Tesla and the broader EV community, a person who spent his life focused on innovation and the promise of technology and who believed strongly in Tesla?s mission. We would like to extend our deepest sympathies to his family and friends.?
It?s a decidedly disconcerting feeling, standing in a packed car park and trying to work out which vehicle is yours.
Thankfully, I?m not suffering the premature onset of Alzheimer?s; the reason for my apparent forgetfulness is that we?ve swapped our previous Mk7 Volkswagen Golf for a brand new one. So I now regularly stand in car parks knowing I?m looking for a Golf but not sure which one is mine.
At a glance, the only difference between the pair is their colour. There?s far more to the change than that, though. Appropriately, post-Dieselgate, the previous 1.6 TDI Bluemotion, run from new by sister publication What Car? for the past three years, has been switched for a 1.0-litre petrol Bluemotion model. The move away from diesel is something other new car buyers may be considering, due to the arrival of low-emissions, small-capacity petrol engines in many model ranges, so it?ll be interesting, and timely, to see how the two compare.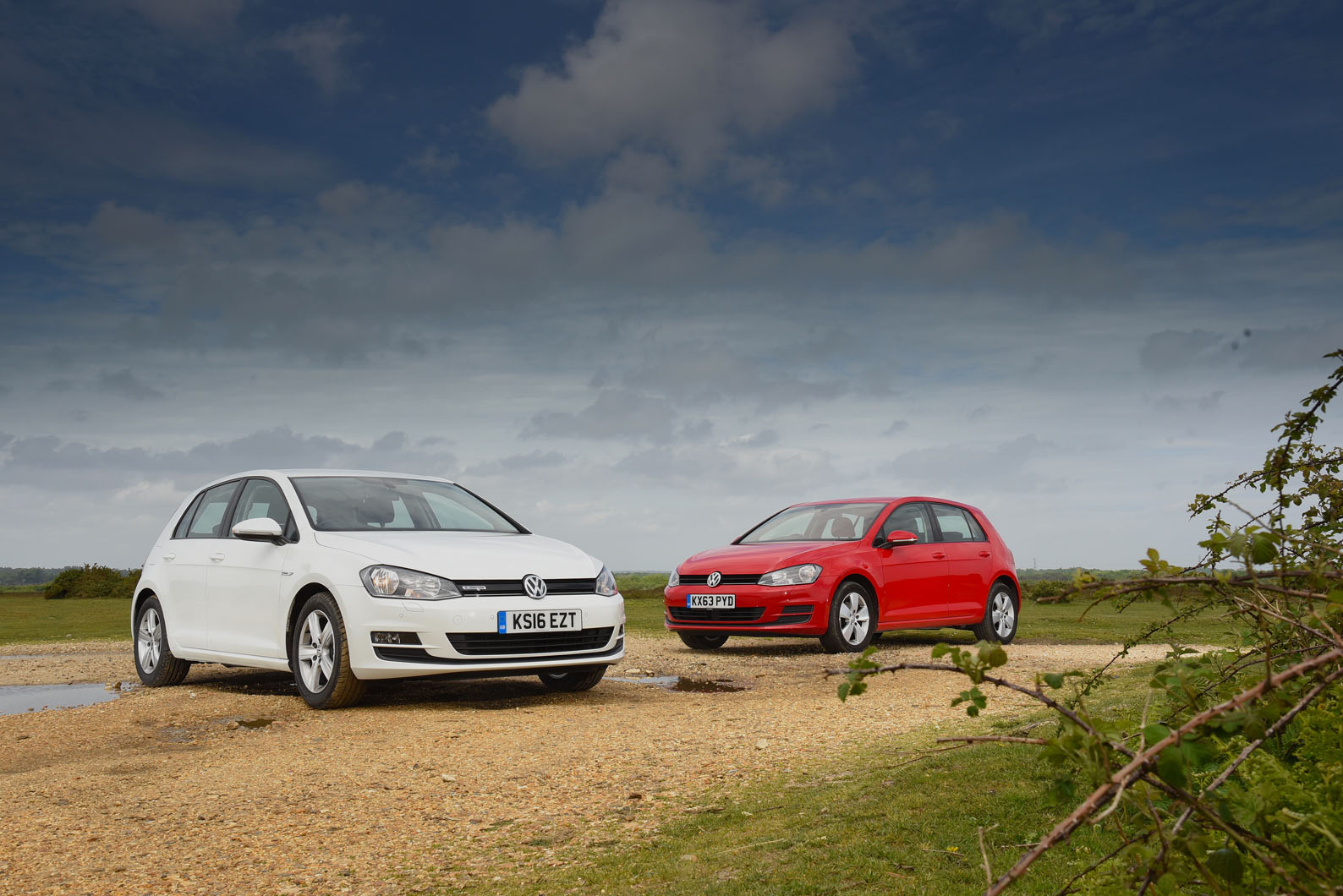 For now, though, I?ll focus on the new Golf. Its 999cc three-cylinder engine is the latest thing in fuel-efficient, low-emissions powerplants, which are increasingly smaller, lighter turbocharged petrol units rather than larger, heavier diesels.
Its credentials are solid; CO2 emissions of 99g/km mean it qualifies for free car tax, and its official combined fuel economy of 65.7mpg, although not class-leading, is still respectable.
So has making the petrol Golf go green dumbed down its appeal? Surprisingly, no. By nature, this Bluemotion model is more of a potterer than a pace-setter, but its 0-62mph time of 9.7sec and 127mph top speed are acceptable and ensure that it won?t feel out of its depth on the motorway.
There isn?t a ton of torque (148lb ft), but what it does have is available from 2000rpm and the turbo steps in swiftly to ensure power delivery is instant when required. Added to that, the raspy note of the three-cylinder engine genuinely raises a smile when it?s revved hard; it doesn?t help fuel economy, but it does make the Bluemotion more fun to drive.
My first taste of the car was a long haul from the New Forest to Kent during Friday rush hour. Choosing the more twisty, hilly A3 over the mundane, roadwork-strewn M3 turned out not to be the poor choice it could have been in a 1.0-litre car. I needed to change gear fairly frequently on the steepest stretches of dual carriageway, but the engine coped admirably with the winding, high-speed road and didn?t once markedly slow down my progress.
Sixth gear on the manual gearbox is a welcome addition; the previous Golf?s five-speed ?box often left the engine feeling strained at motorway speeds.
It was also great to discover that this new eco Golf hasn?t lost the assured, well-sorted handling of its more potent range mates. It may not have the most communicative steering, but the fluidity and grace with which it deals with winding roads speaks volumes about the superb level of engineering and long-term development that?s made the seventh-generation Golf such a confidence-inspiring car to drive.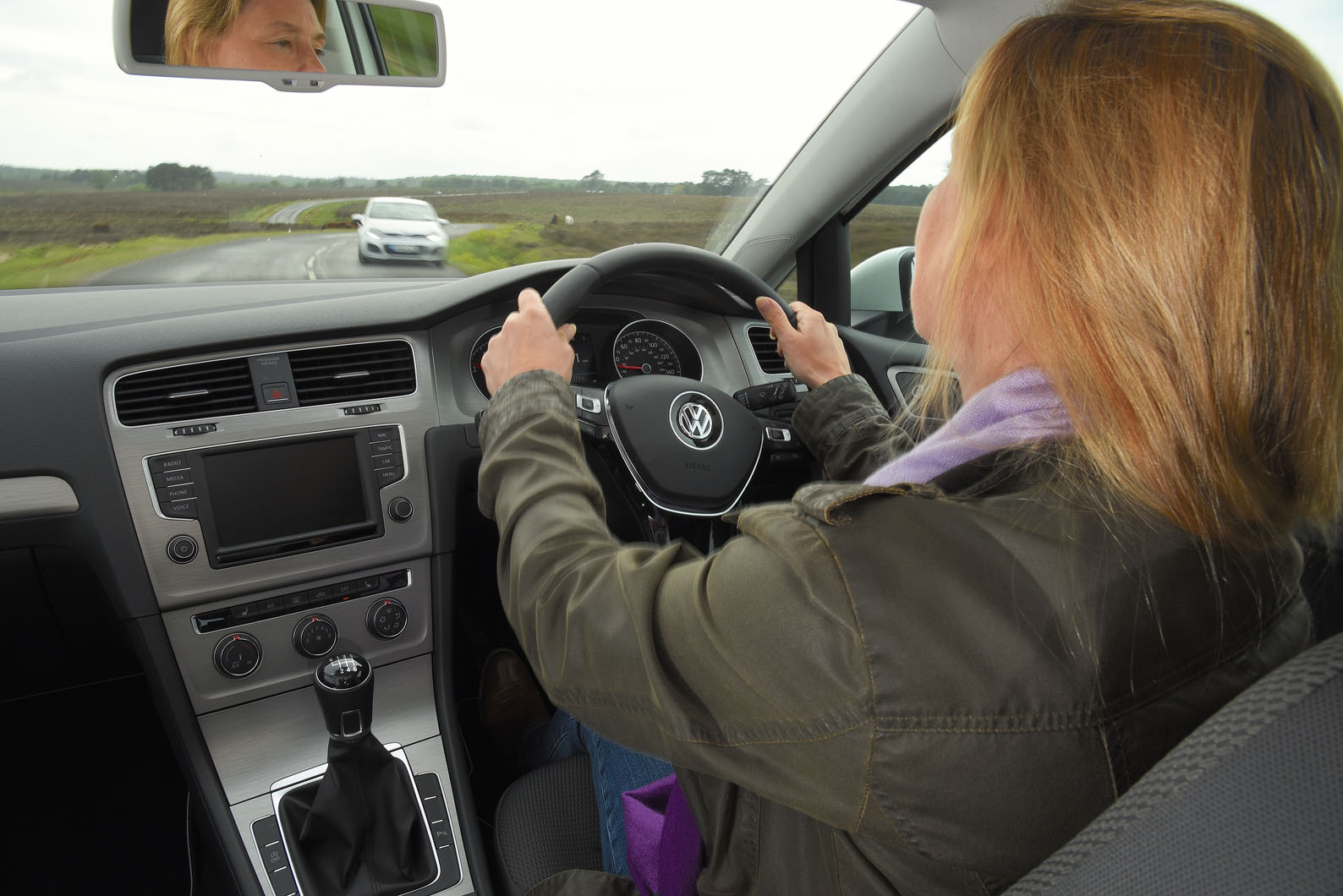 The three-hour trek gave me a chance to get acquainted with the interior. It was easy to get comfortable, and stay that way, in the highly adjustable seat with standard lumbar adjustment. There were plenty of stations to choose from, and good reception, from the DAB digital radio. It was a nice surprise when the CarNet Guide and Inform system, which is part of the infotainment suite, popped a message onto the 5.8in colour touchscreen offering to locate the nearest petrol station when the fuel gauge needle dipped to the quarter-full mark. That app is part of the optional (£125) Car-Net App Connect package that also enabled me to connect my phone to the infotainment system.
The eco features aren?t overtly pushy, either. The suggested gearchange indicator is small enough to ignore if I choose to and the eco driving tips that occasionally appear on the screen between the speedo and rev counter aren?t overly bossy or nagging.
The only big dent immediately evident in this Golf?s armoury is the fairly crashy ride afforded by its 16in wheels and 205/55 tyres. Smaller imperfections aren?t sent too harshly into the cabin, but larger potholes and the rutted concrete sections of some motorways create excessive noise and vibration; the tyres also have more of a tendency to follow ruts than those of the diesel Bluemotion.
Fuel economy could prove to be another shortcoming. So far, over the first 1600 miles, which were a mix of motorway and urban driving, it?s not quite achieved 50mpg overall. That?s around 15mpg short of both its official combined figure and the economy I?d been achieving from the 1.6 diesel.
Over the next nine months, the Golf will be put through its paces on my gruelling 45-mile daily commute. In addition, it will regularly act as weekend family transport. If it can do this without drinking significantly more fuel than its predecessor, it will serve its purpose well.
Aside from that, all I need to do is remember which car is mine. Note to self: mine is the Golf with the Pure White non-metallic paint (it?s the car?s second and only additional piece of kit). Do not try to get into any red ones. 
The Bentley factory, Crewe: a large, red-tanned hide is mounted with pride on the wall opposite various seat options it can adorn.
It?s an enormous piece of leather, to show you how unblemished and downright high on quality it is.
Its size is impressive. Certainly, I wouldn?t have wanted to be the person responsible for removing it from its male, Spanish and, from what little I know of bulls, probably quite grumpy owner.
He and his ilk are chosen over other bovines with good reason.
They become chief interpreters of the arse-Bentley interface because they mooch around vast Andalusian plains where farmers don?t use barbed wire that could damage the leather, and because bulls don?t get the stretch marks cows do.
Any blemishes are usually caused by fighting, because boys will be boys and, like most of us, they?re unaware of the futility of their existence ? and Maserati now offers a silk-based alternative to leather upholstery that their sides will end up as a lumbar support (with massage function).
So they ignorantly keep their blows to each other?s heads and necks, surplus to the requirements of automotive interior decorating anyway. It can take 20 hides to cover the interior of a Bentley Mulsanne.
The hides of 3000 bulls pass through Bentley every week. The care taken with them is extraordinary, the stitching exquisite. We looked around in quiet awe at the attention to detail.
?I don?t suppose,? I asked, ?there?s a vegan option?? Not that I am a vegan, or even vegetarian, but if one comes to visit, I don?t slap a steak on the table.
Yet as I pick them up from the station, they might not get a choice about being seated on Ratón or Deslio or Islero, or all three plus 17 friends.
?Actually, we?re working on that,? Bentley says, because there is interest.
You can get artificial leather, but there are two things at play: one, it?s still perceived at the top end as less pleasing to sit on than the real thing, and two, for the luxury game, not enough effort goes into it.
It?s not unique. Your synthetic leather is just like mine. But your bull wasn?t.
Interesting, then, last week to drive a Maserati Quattroporte with a new interior material made from silk. This isn?t vegan, either, obviously. Far from it, although it is one of the more acceptable faces of doing animals over for our convenience and pleasure. (I?m not judging; guilty as charged.)
Maserati says 300km (186 miles) of silk goes into each Quattroporte. It?s hard work, in other words, so it passes the luxury test. And while feeling nothing like leather, it still feels opulent.
So, no, not the answer, but another sign the industry is starting to look beyond the material that has graced luxury seats for a century.